---
The winners
A huge congratulations to the winners of this event/game, the Peters family. They correctly guessed the the Wealthy woman used a 2x4 as her weapon of choice at our Karalyn Floorplan!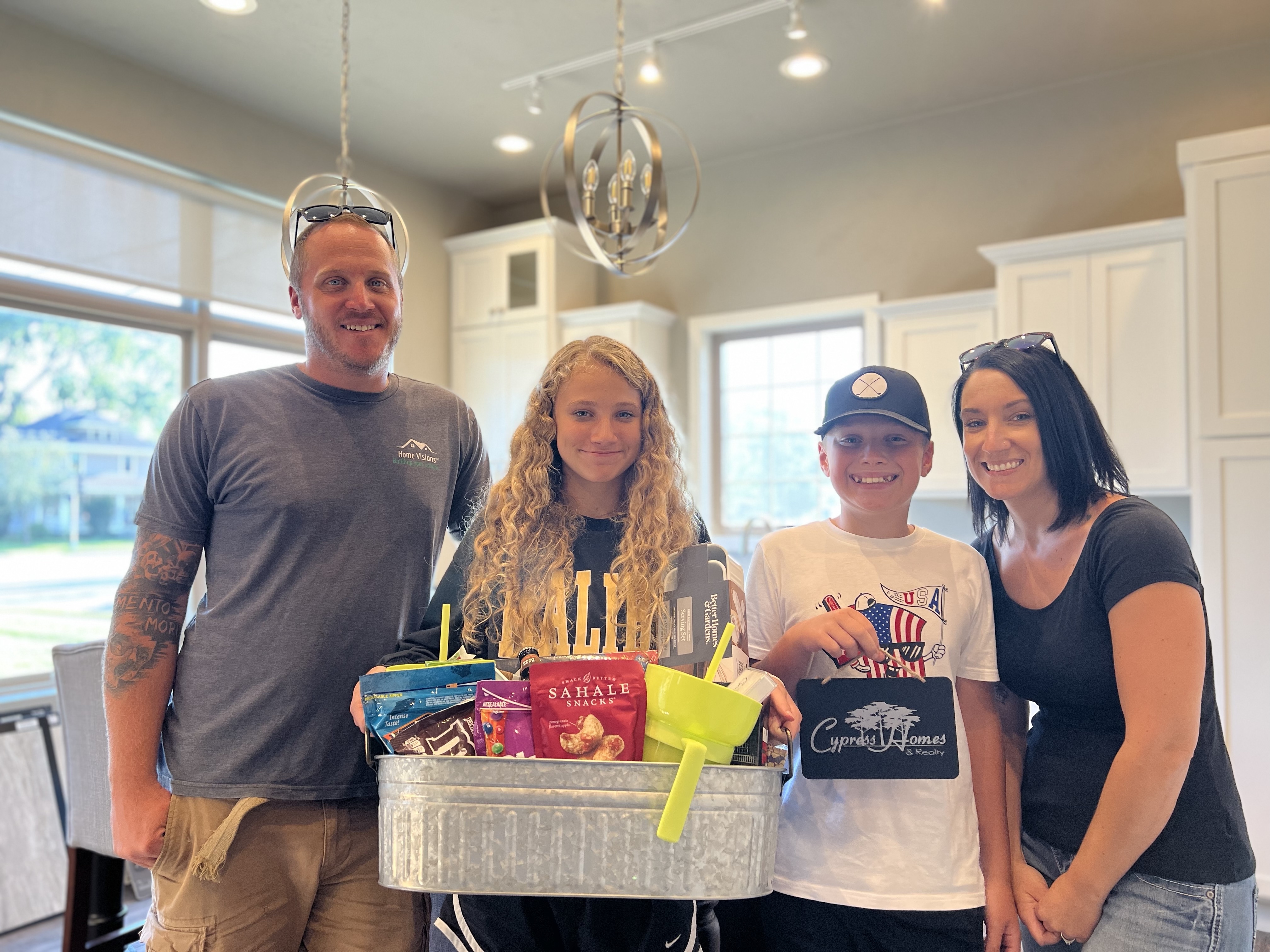 ---
How it worked
The one day event will feature 5 different homes, at various stages of construction, all located in Brown County (Lawrence, Hobart, Ledgeview, and Bellevue).
During the event you will attend each of the 5 homes (order does not matter) to discover evidence and rule out potential suspects. After visiting all 5 homes, you can use the evidence you collected to guess who did it, what weapon was used, and where the crime took place.
A random winner will be drawn from the correct answers sub
mitted and that person will win the game night gift basket.
Game Form
Game forms are available for download and also will be available at each home on the day of the event.
As you go through the homes, you can check off the suspects, weapons and locations you observe to eliminate them as part of the crime.
The suspects (hosts) at each home can answer questions and give hints to help you uncover the evidence.
The Homes
The event features 5 different floor plans and are at varying stages of construction to show different elements of the build process. Addresses for the homes are as follows:
C. 2430 Riddle Court, Lawrence
D. 2157 Royal Crest Circle, Bellevue
E. 3215 Rockcress Circle, Ledgeview