WHBA Parade of Homes Coronavirus Update: 6 Things to Know When Attending The Event
---
It's that time of year again! WHBA's Summer Parade of Home takes place the weekends of August 7th &14th, so be sure to mark your calendars. You can find our Cypress Homes at 2090 Morningstar Lane in Oshkosh, within the Sunrise Estates Subdivision. Our other home can be found at 877 Whisper Falls Lane within the Lake Park Villas subdivision in the City of Menasha.
Fridays (8/7 & 8/14) : 4:00-8:00 PM
Saturdays (8/8 & 8/15): 11:00 AM- 4:00 PM
Sundays (8/9 & 8/16): 11:00 AM - 4:00 PM
Obviously circumstances are a little different this time around, so WHBA has set safety precautions for homebuilders and guests to follow. These guidelines ensure the event will be a safe and enjoyable experience for all who participate. We wanted to make sure you know what is expected of all guests and builders to do their part in preventing the spread of COVID-19, so continue reading for more information.
1. Face masks
Governor Evers recently issued a statewide order mandating that all Wisconsin residents wear a mask when in an indoor public setting. This means that all Parade of Homes participants must wear face mask coverings when inside of the homes and in the garages. Keep your mask on at all times when viewing homes- it must cover both your mouth AND nose. Your mask helps to protect others, their masks help to protect you, and it works best when everyone wears one.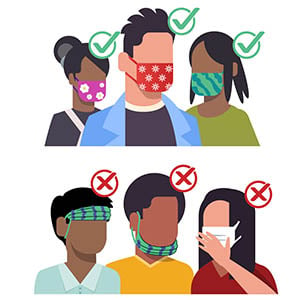 2. Booties
As in previous years, home viewers are asked to remove shoes and wear booties when walking through the Parade of Homes. This practice ensures that dirt and other particles don't get tracked into the home and potentially damage flooring. This year, WHBA is asking attendees to keep the same booties with you from house to house. This will help prevent germs from transmitting from person to person. Each person will be given a free pair of booties with their ticket purchase, so take and rewear that pair with you to each Parade house.
3. Distancing
Be courteous of other's space and use common sense when it comes to being aware of social distancing guidelines. Whenever practical, maintain a 6 foot distance away from anyone not part of your group.
Limit the number of people in your group to 6 people or less. A limited number of people will be allowed in each Parade home at a given time. If possible, leave your children at home.
Please refrain from handshaking representatives, as it could lead to unknowingly transfering germs.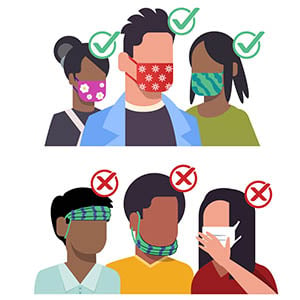 4. Sanitizing
Cypress Homes, and the other Parade builders, will be regularly sanitizing high-contact surfaces. Sanitation wipes and hand sanitizers will be available for use at each Parade home, and it's recommended that you use them before and after viewing each home. Of course, you are welcome to bring your own sanitizing equipment for personal use.
6. Cost of Tickets
Tickets cost $10 per person. Please bring the correct amount of change. This will help to limit the exchange of contact between surfaces. Better yet, buy your tickets online!
Photo credit: All images were provided by the CDC's website. Images available on CDC website at no cost. Not endorsed by the CDC.
This post was written by Greg Drusch