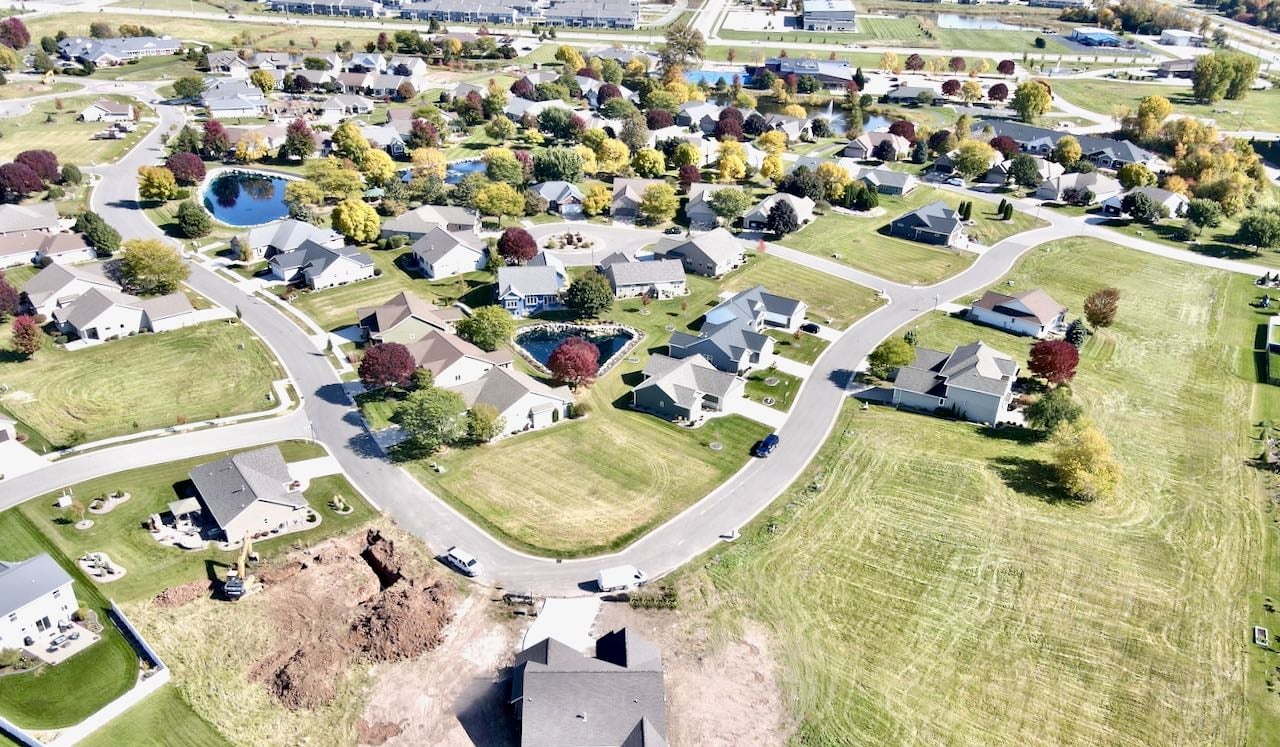 Lake Park Villas Update - A Subdivision in City of Menasha
---
Featured Community in Menasha
Cypress Homes is continuing to build in one of the well-known subdivisions in the Menasha area, Lake Park Villas. This community is actually what is called a planned unit development (PUD), and offers easy living with a homeowners association to handle yard work. Residents living in Lake Park Villas don't have to worry about lawn care or snow removal, as it is covered by a monthly fee.
Cypress has access to over a dozen lots in this subdivision, with lot sizes ranging between 0.15 and 0.20 acres, priced from $34,900 to $52,900. All roads are paved and all necessary utilities are installed (gas, electric, sewer, and water).
LOCATION: City of Menasha
This subdivision is located off of Midway Road. From here, you'd have only a 10 minute drive to Downtown Appleton and would be minutes away from Interstate 41 and Highway 441.
Lake Park Villas is located in the Appleton Area School District, which offers great schools in convenient locations. The surrounding area has ample opportunities for work, fun, food, and entertainment.
Some nearby attractions and amenities are:
St. Elizabeth Hospital
Theda Clark Medical Center & Children's Wisconsin (hospital)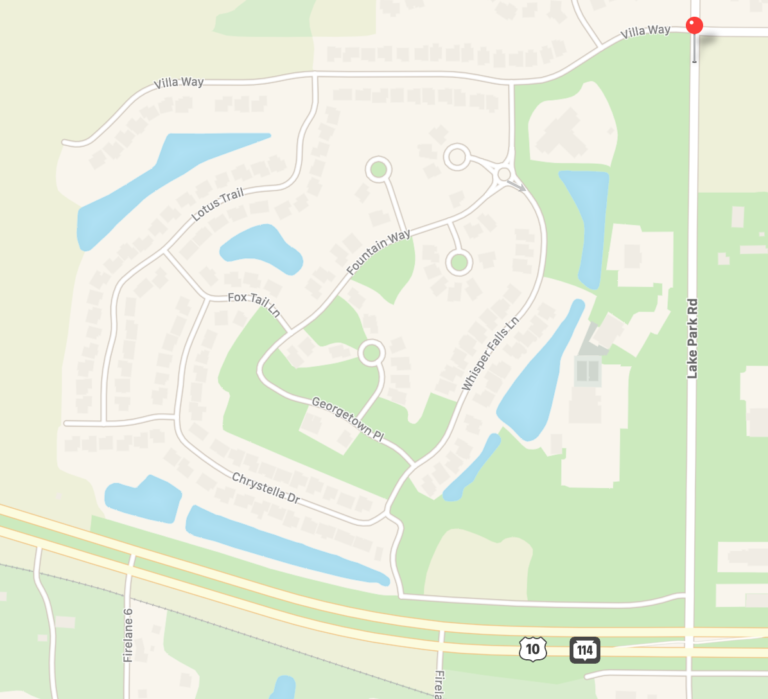 Lake Park Villa - Streets & Roads
This is a relatively small subdivision with several different streets and roads:
Whisper Falls Lane
Georgetown Place
Fountain Way
Fox Tail Lane
Villa Way
Eden Court
Clover Court

Cypress Homes in the Lake Park Villas
Cypress Homes has been very active with both custom and builds off of our floorplans in this area. We are currently building our Westridge model and are just starting on two custom builds. In the last year, we finished a similar Westridge model and two plans based off of some of our floor-plans, one which was featured as a Winnegamie Home Builders' Association parade home. We recently handed over the keys to a custom Prairie Willow plan with a covered porch off the back as well. Take a look at pictures from some of our most recent builds in the area.
Community requirements
The covenants associated with these properties help to maintain the neighborhood's quality of life and standard of living. An important rule that property owners must follow in this subdivision is only single-story homes are allowed. In addition, there are other restrictive specifications about the home's size, exterior, landscaping, nuisances, and more.
looking to build a home in Menasha?
Whether you want a pond view or something a little more open and green, our available lots page has over ten lots available to purchase and build your dream condo on. If you or someone you know is looking to build in this subdivision or anywhere in the Fox Valley area, contact us for more information.
Be sure to look at more of our available lots throughout Northeast Wisconsin, if you're thinking about building a new home. If you're looking to move into a new home right away, check out our homes for sale.
This post was written by Josh Sanders