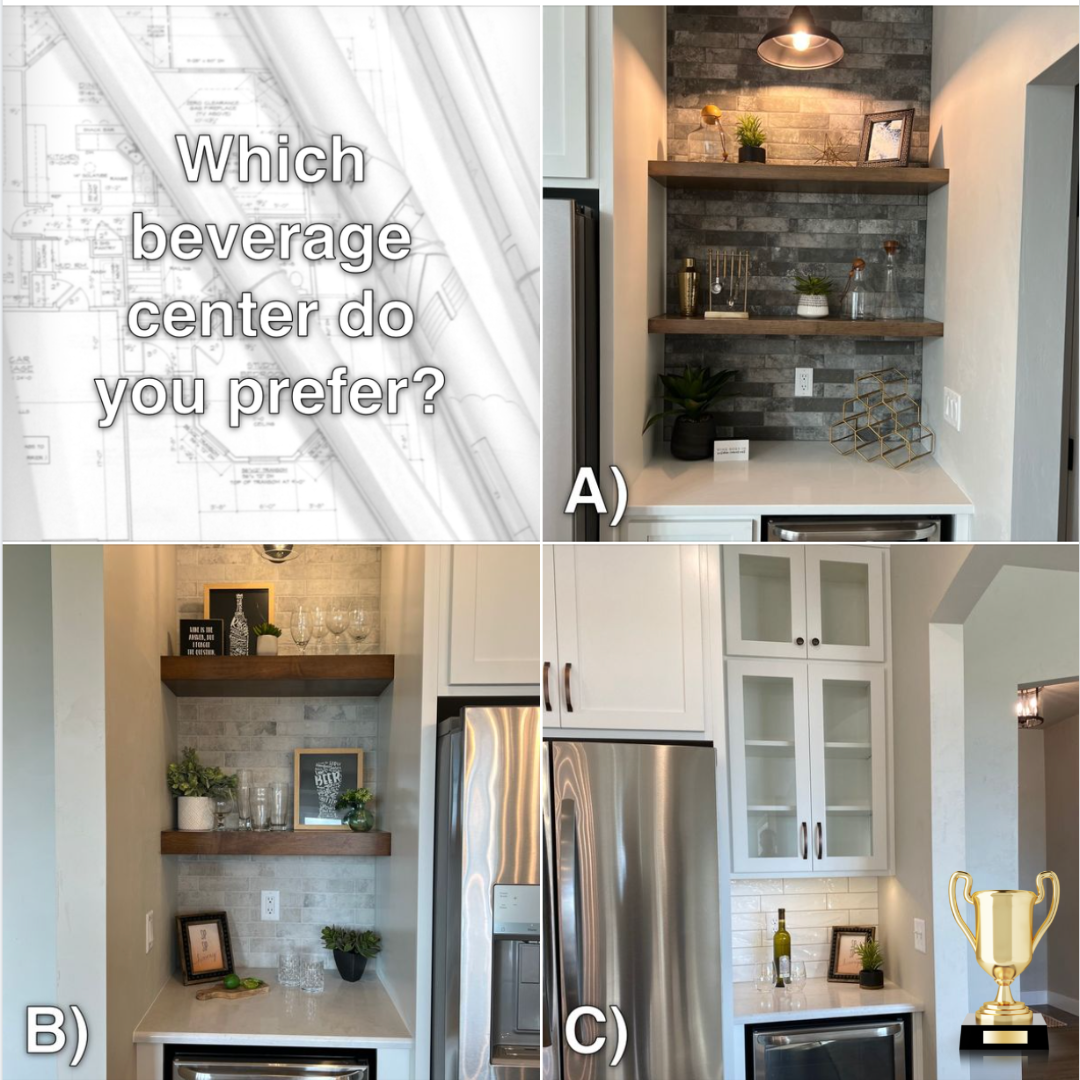 Facebook Poll Winners 2022
---
If you participated in any of the Facebook polls we had to date this year, we're excited to share that we have officially tallied the votes of the winners. If you aren't already participating in these fun Facebook polls, be sure to like us on facebook and start sharing your opinion. You can also read up on one of our recent THIS or THAT polls as well.
---
Beverage center styles vary greatly, with floating shelves, backsplashes and cabinets all playing a crucial role. Here, the chosen favorite was C, one with glass cabinet doors for handy storage.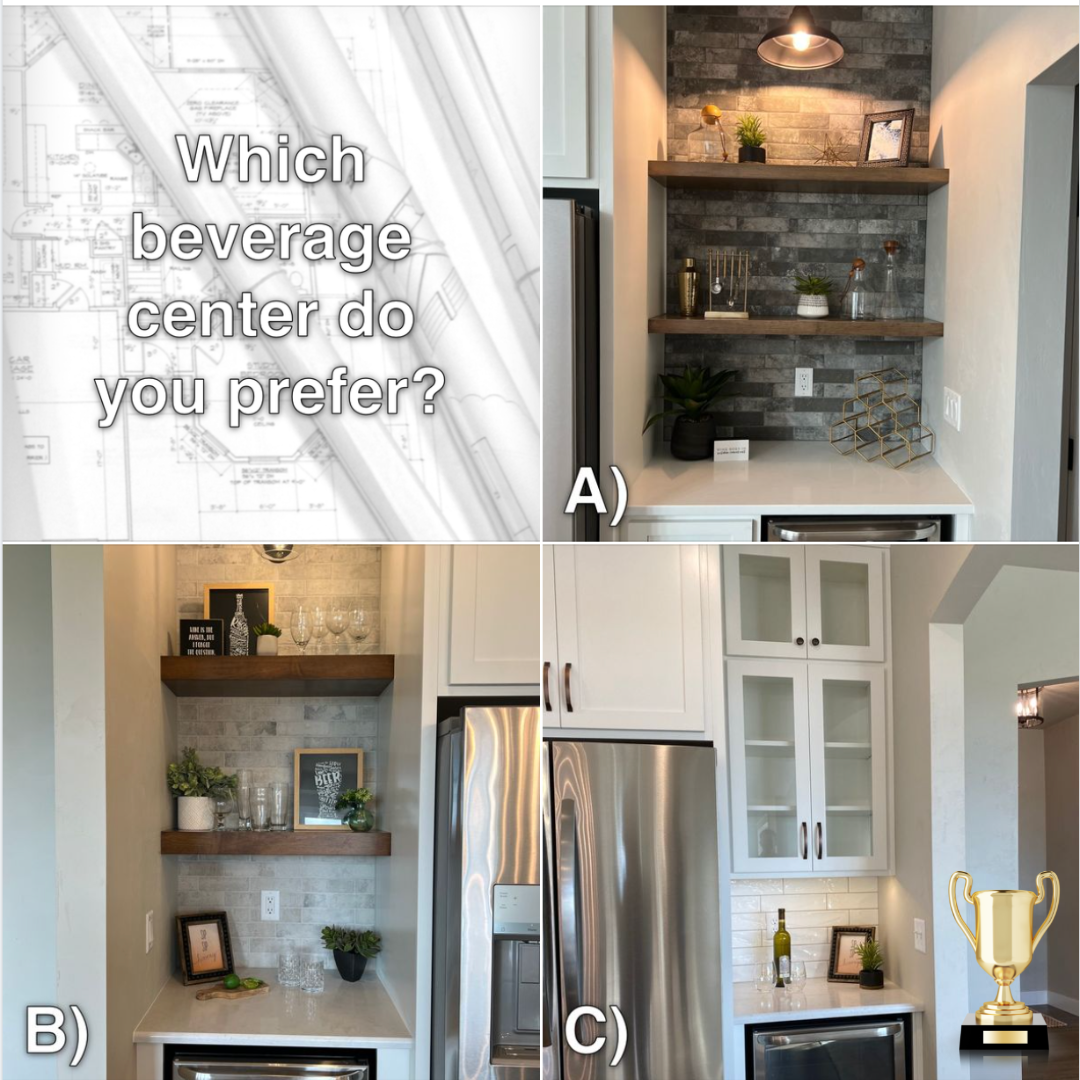 Our Edgewood model boats some stunning spaces, and so we polled our followers to see which space they preferred. Here, B, the Kitchen ran away with the favorite space.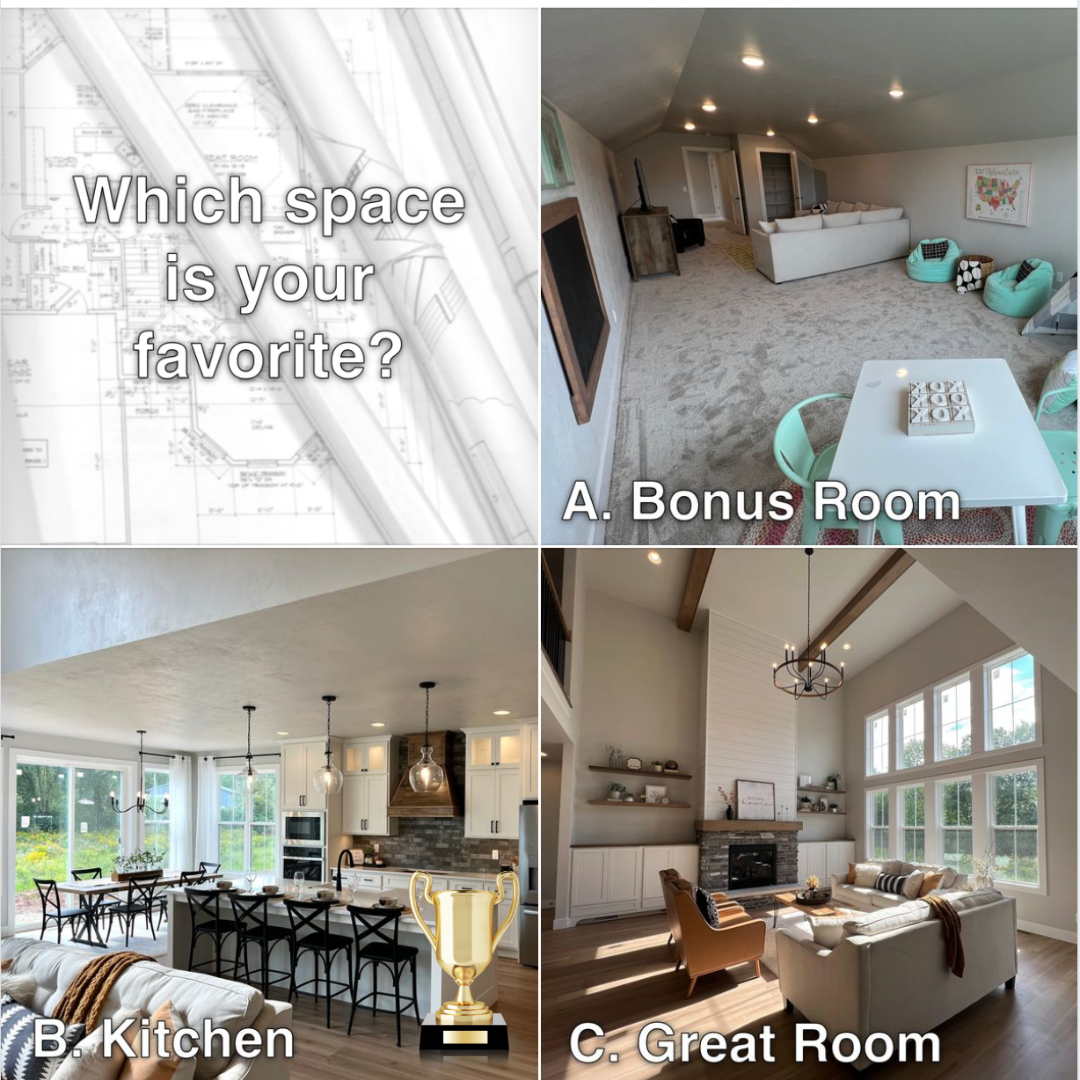 Stair railing, or lack of stair railing, helps set a tone for the remainder of finishes throughout the home. Though all of these have their appropriate space in design, the wrought iron railing was the most chosen selection here.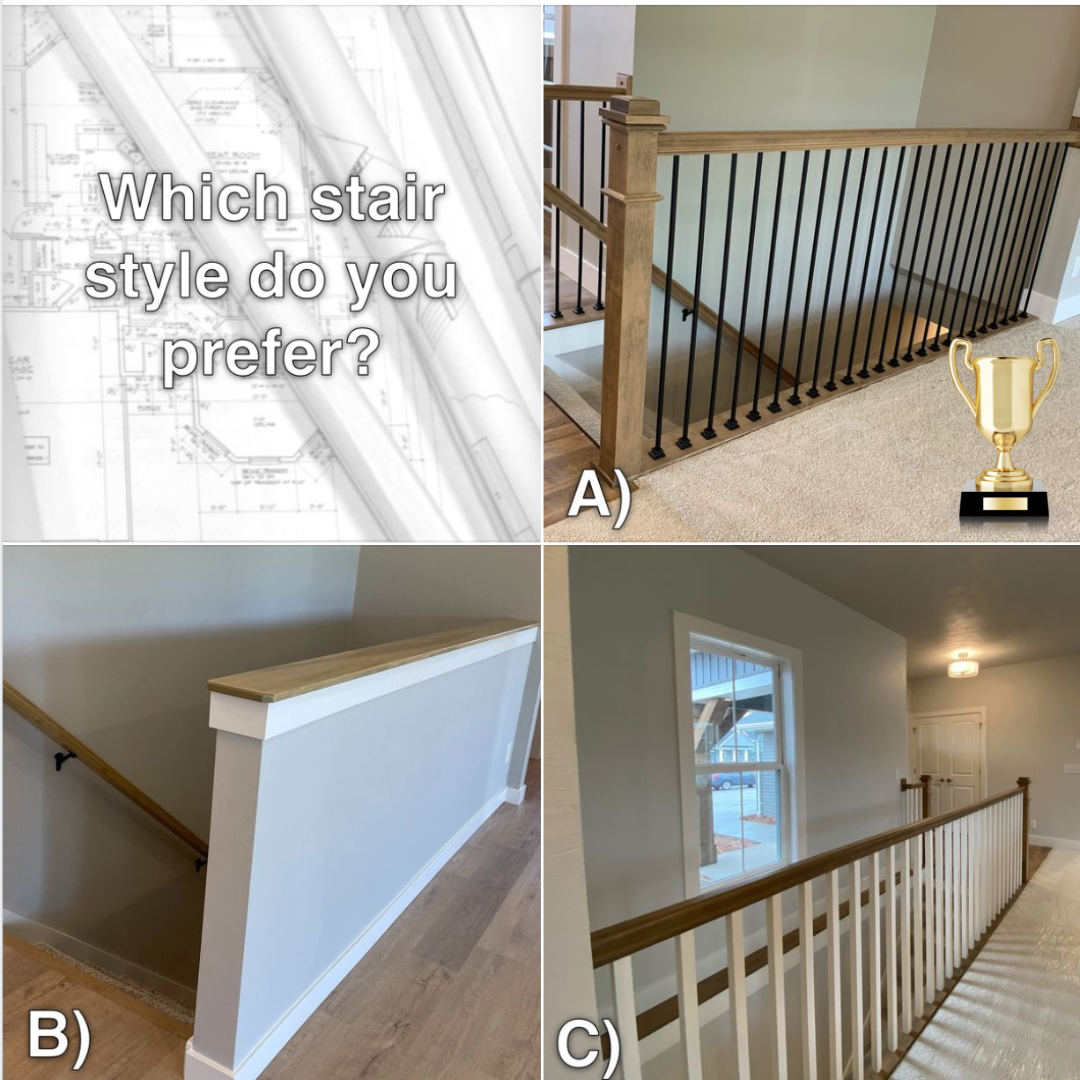 We conducted this poll as families not only sent their kids back to school, but work-from-home offices are needed much more than ever. The cabinet style desk w/ laminate top was easily the chosen favorite here.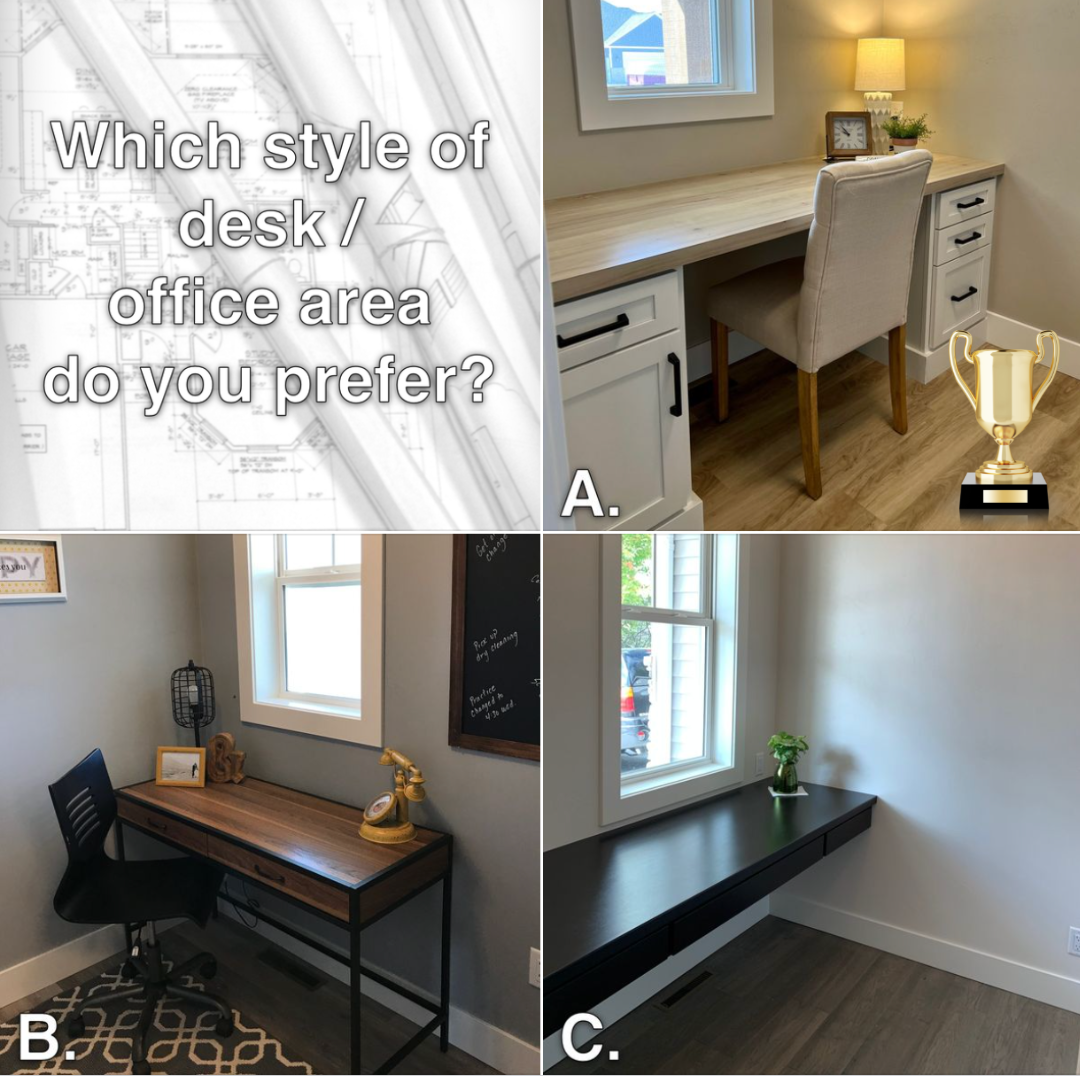 Homeowners bring in all sorts of incredible ideas and designs to their builds, and that was surely the case here. The homeowner and their family helped create a modern but simple wooden feature wall that will surely be a focal point for in their home for years to come.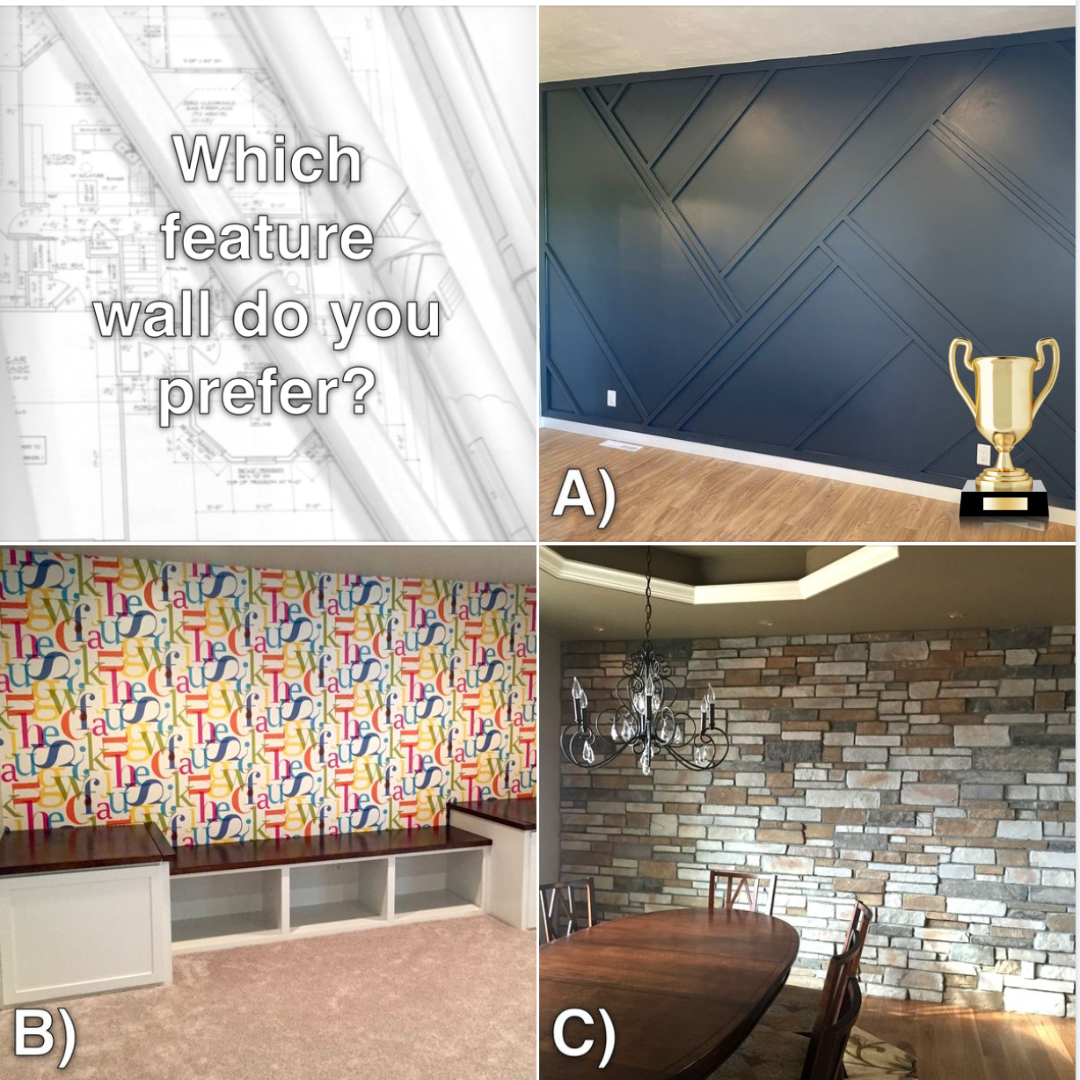 Design is surely everywhere. Here, the island back of horizontal beadboard, which appears similar to shiplap, was selected as most preferred by our followers.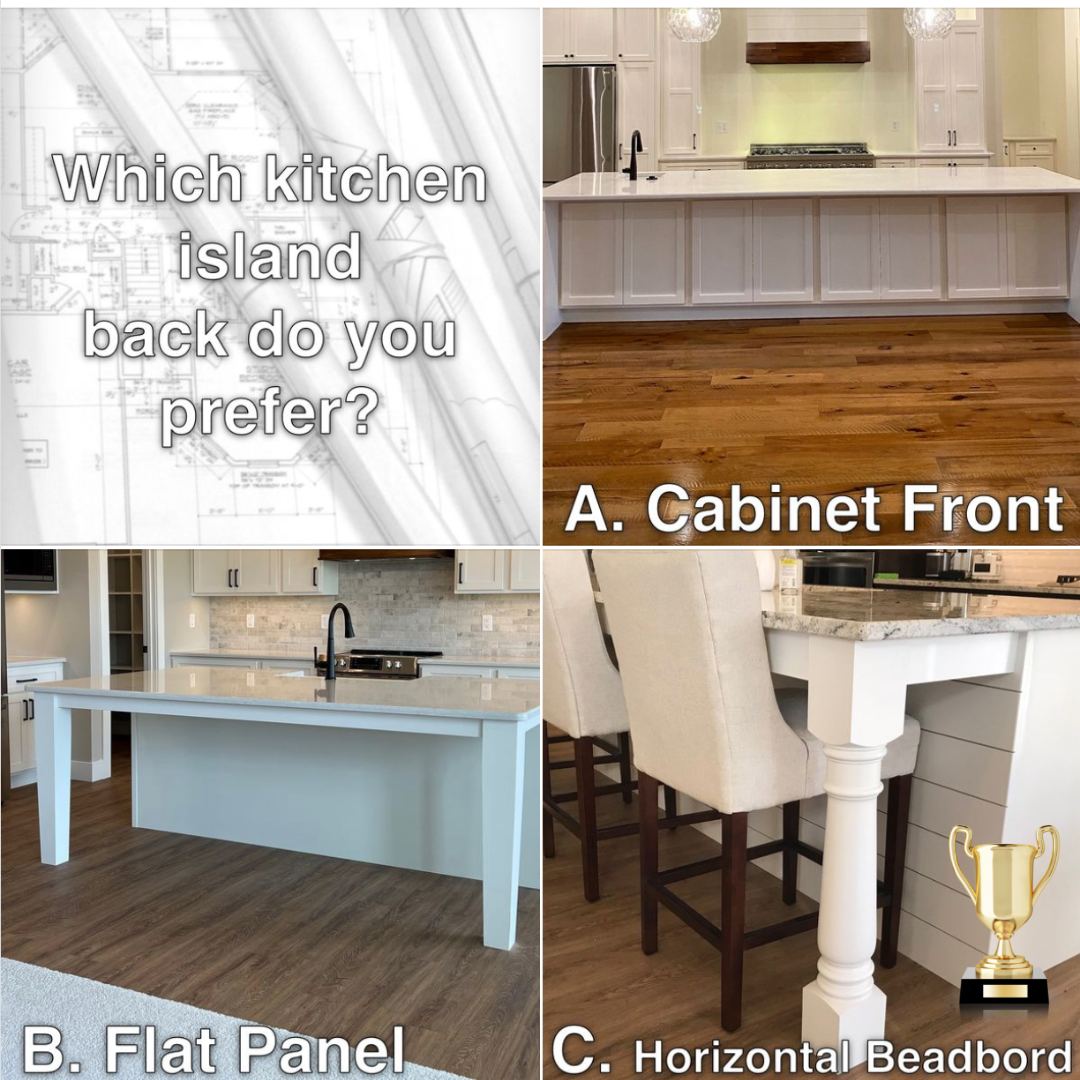 We recently completed an Avalon model and within the final finishes, we had three beams spanning the cathedral ceilings. They all looked beautiful, but if most people had to choose, the beam across the hearth room was the most popular.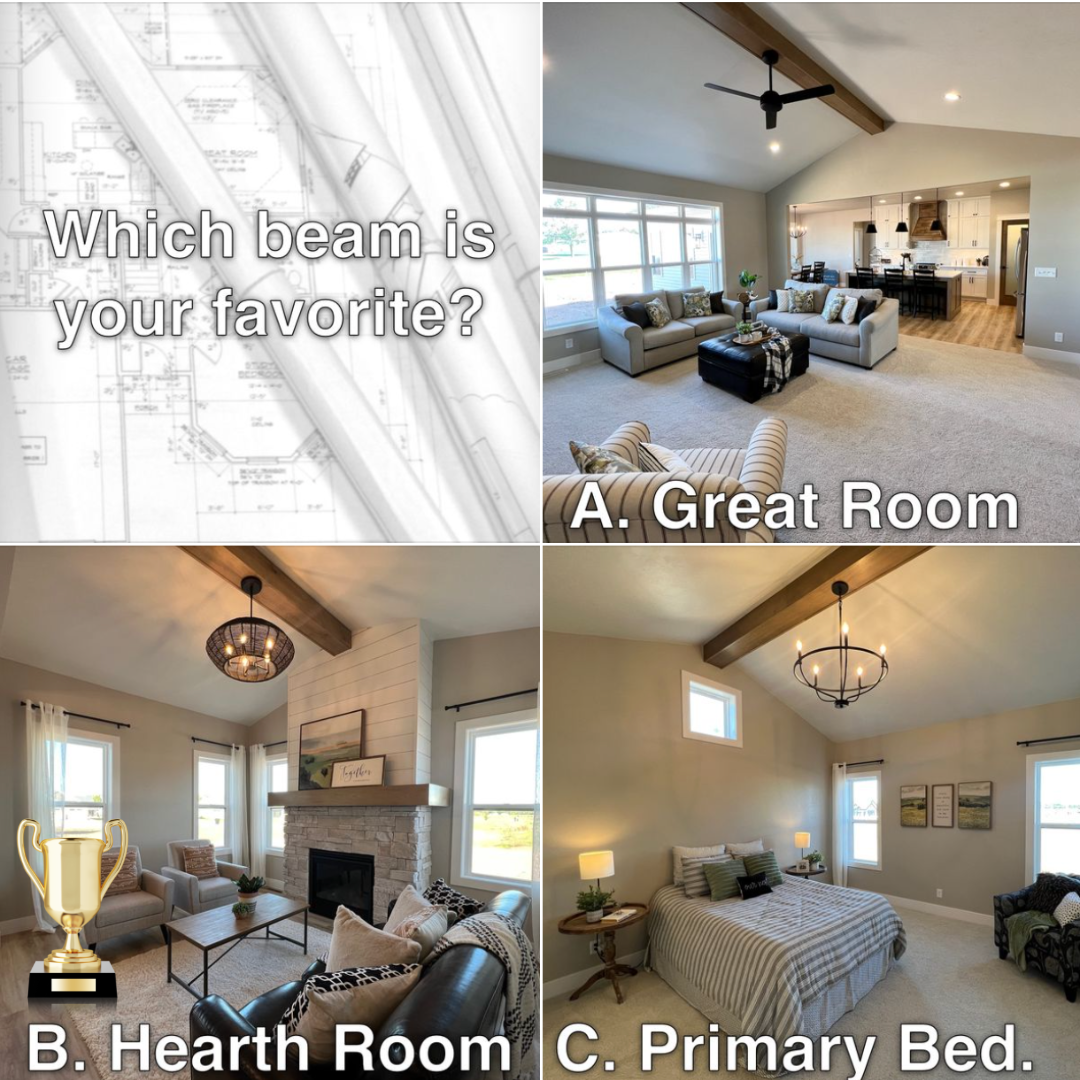 We had a few new available homes when we did this poll, and there was a close race for which one people were looking forward to most. In the end, we agree with everyone that both the Elderwood and updated Birchwood model are both something to look forward to.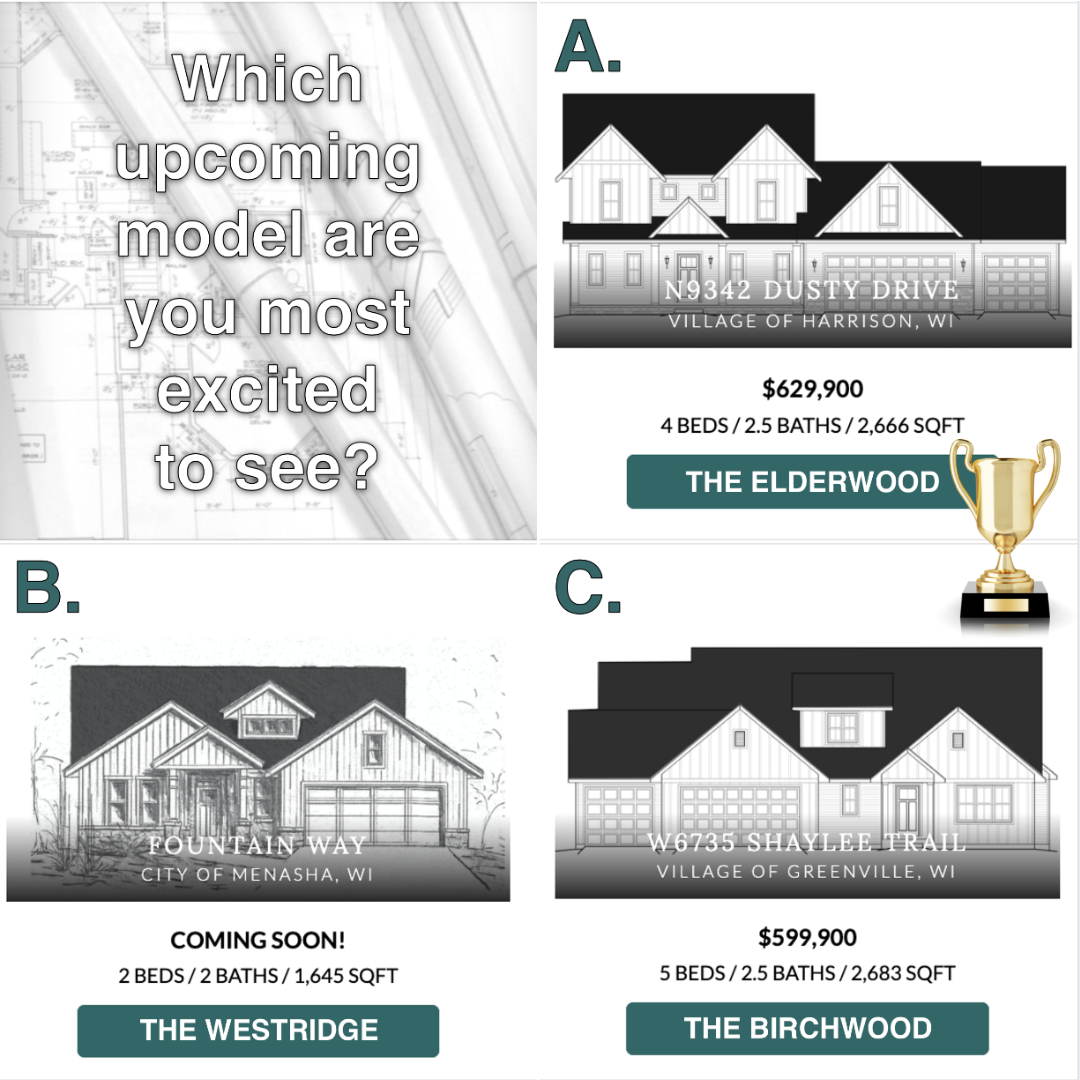 ---
Our available lots page is a great place to start looking for a suitable area to build your next home. We typically have something fore everyone, including a few tree-lined lots, the preferred favorite from this poll.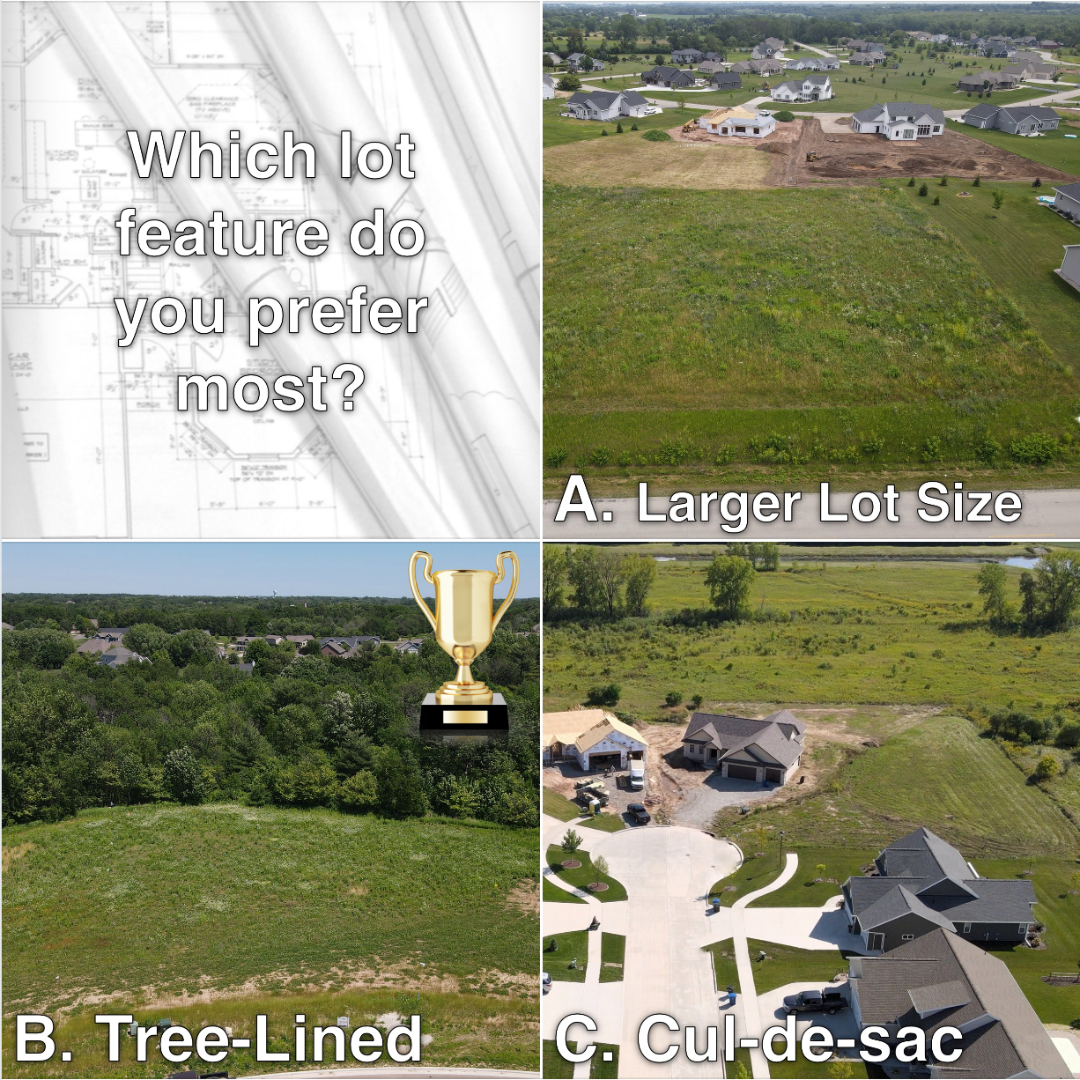 ---
...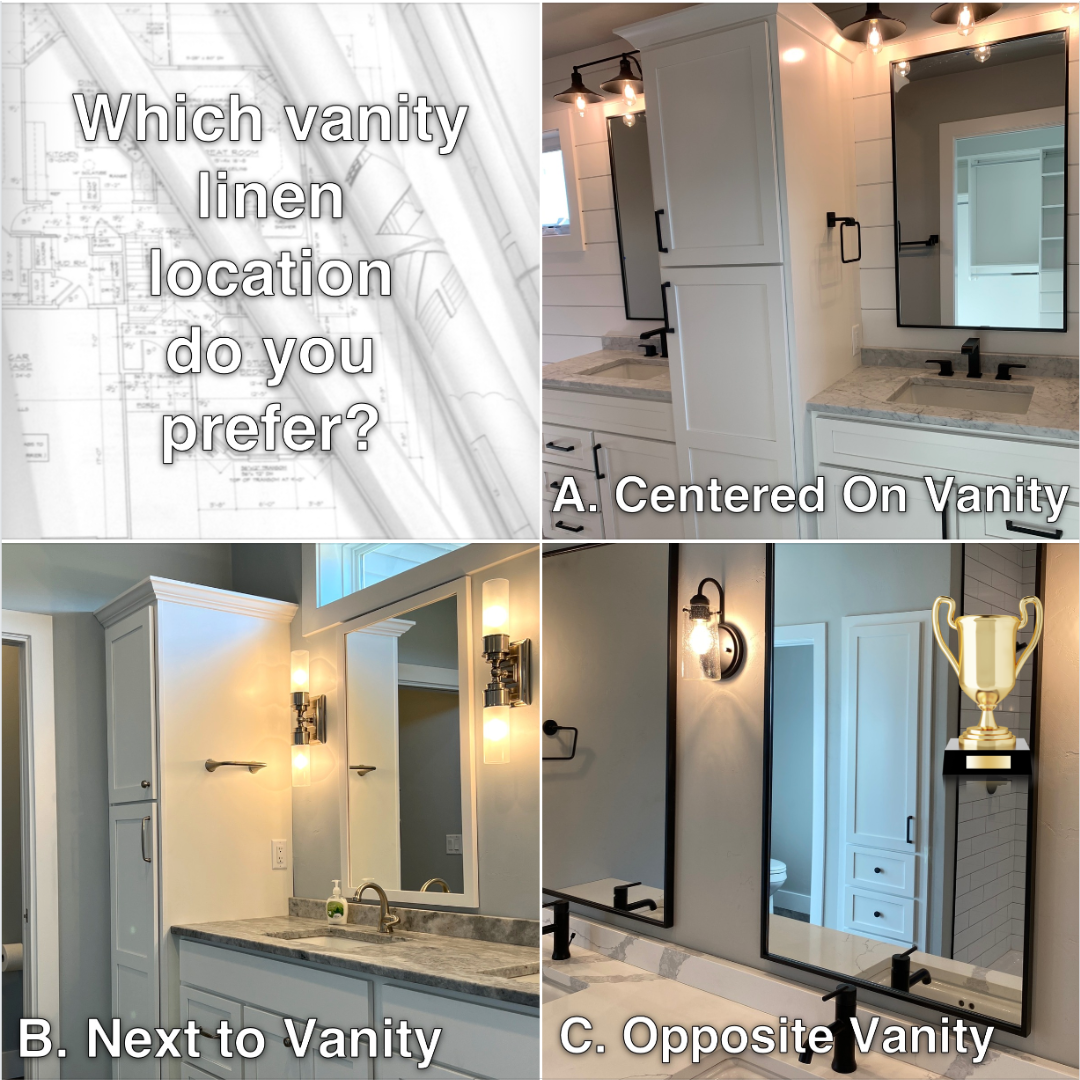 ---
...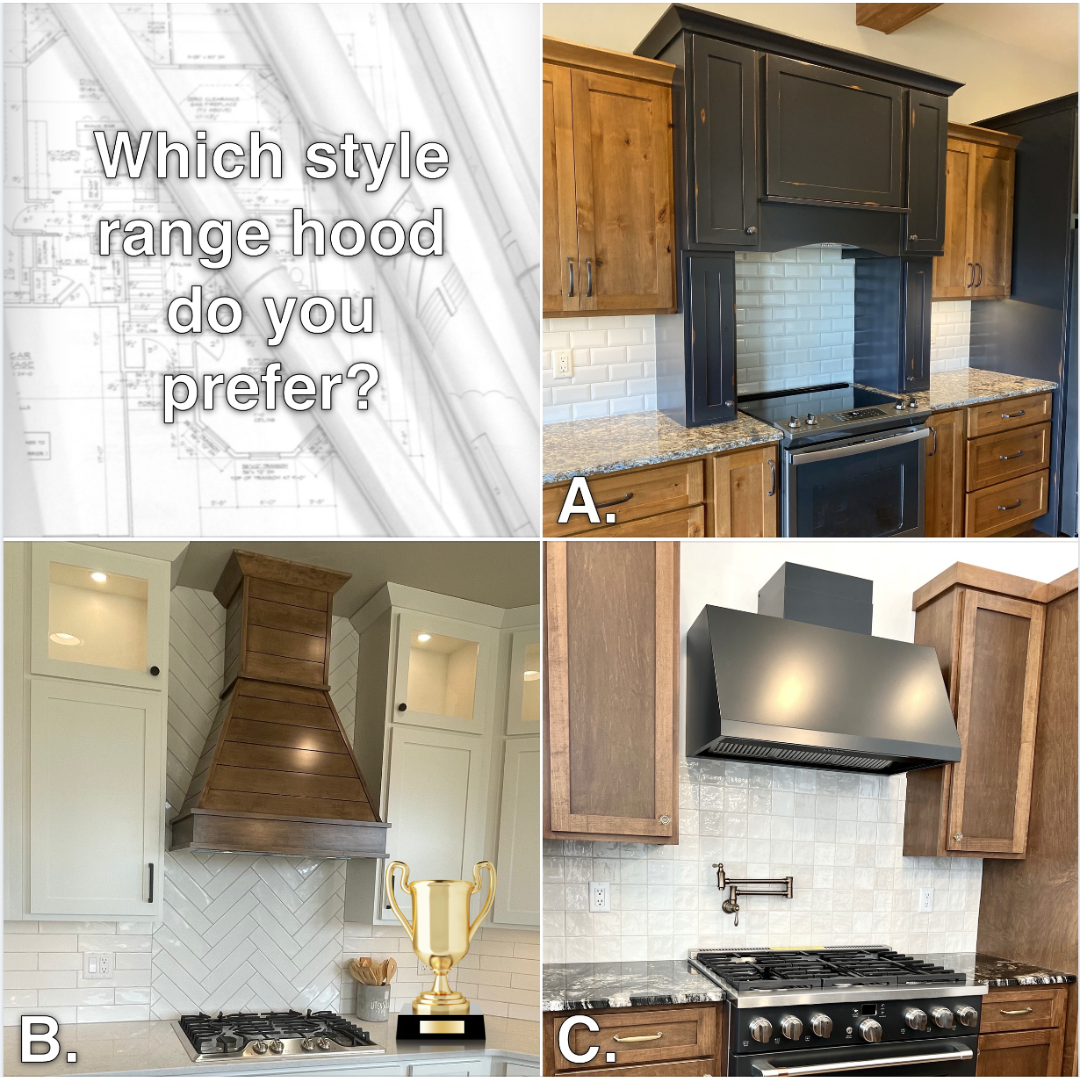 ---
....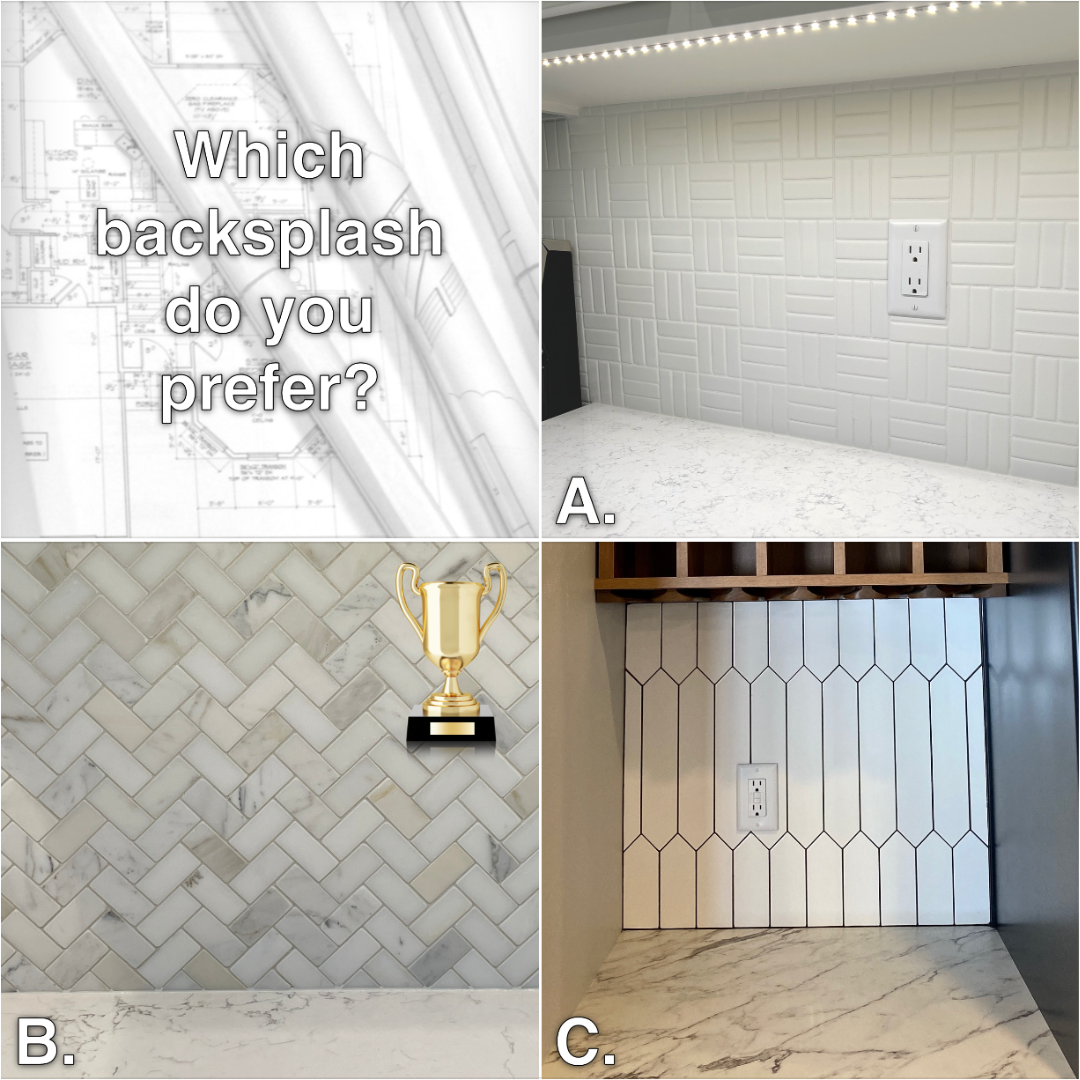 ---
All of these flooring patterns were found in a recent Ridgewood Model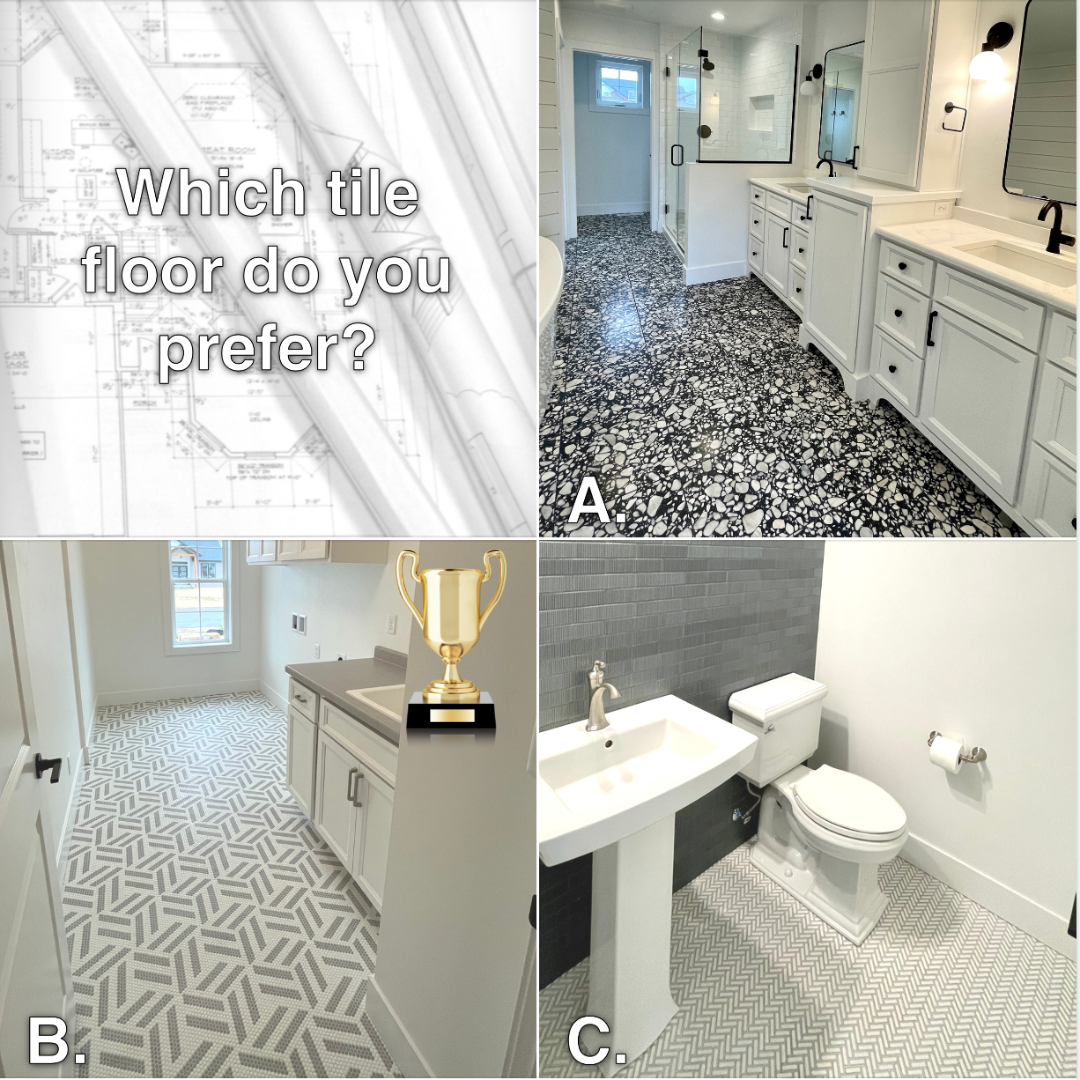 ---
In an almost unanimous vote, island C found it's way to first place. This island features a sink, dishwasher, eating, and working space!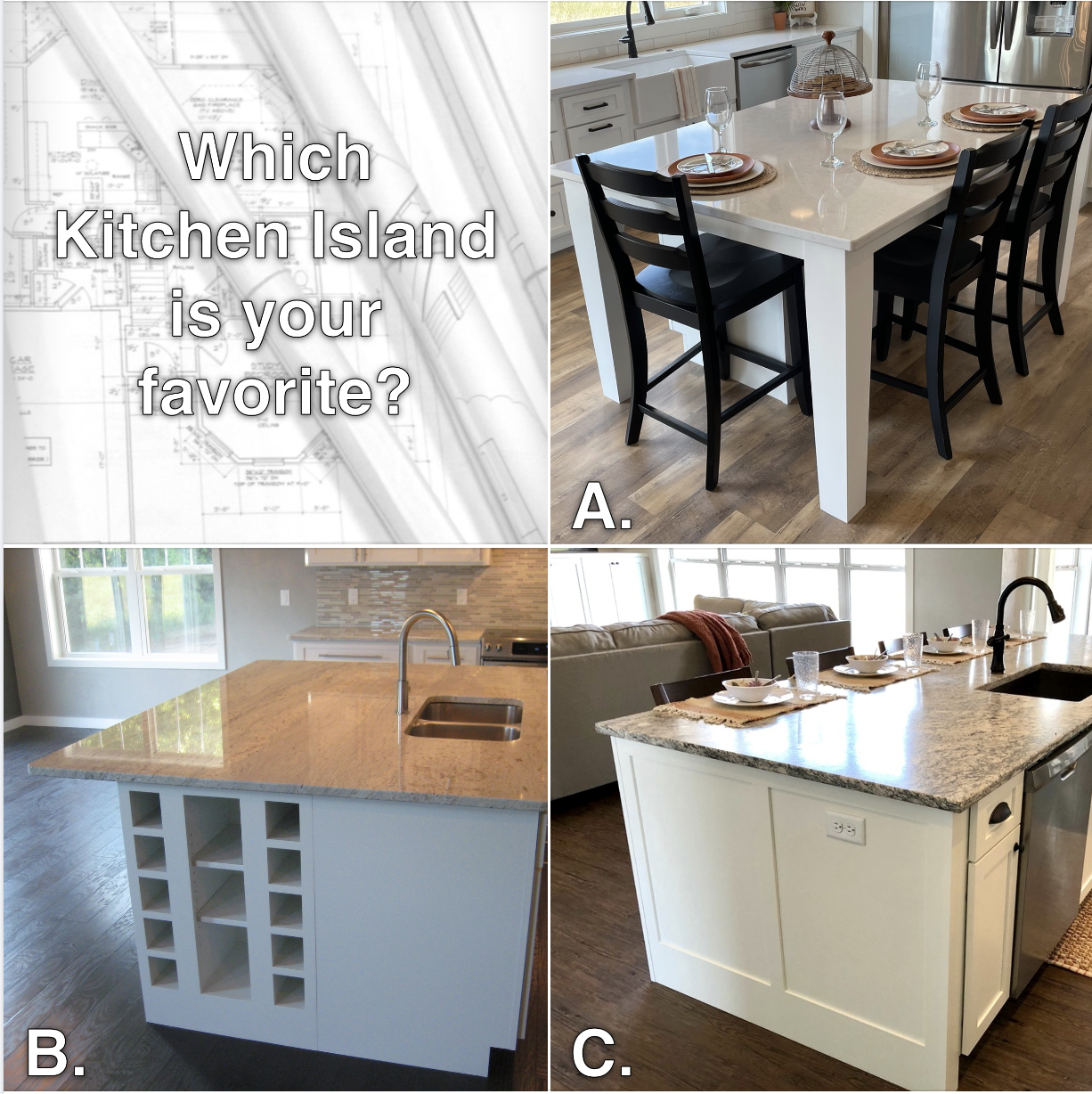 sdfsdfsdf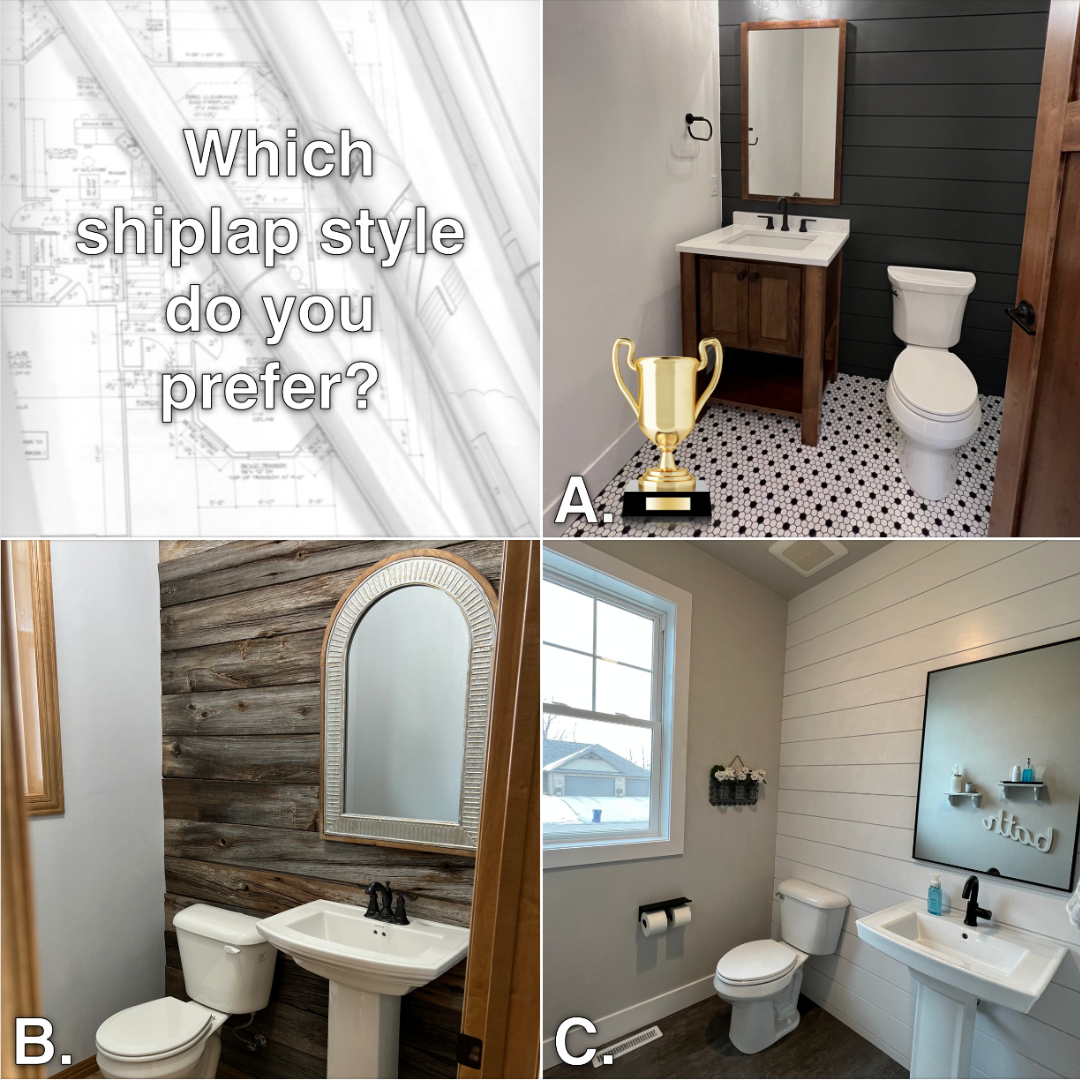 ---
Between a beverage fridge and increased storage, increased storage was preferred by the majority.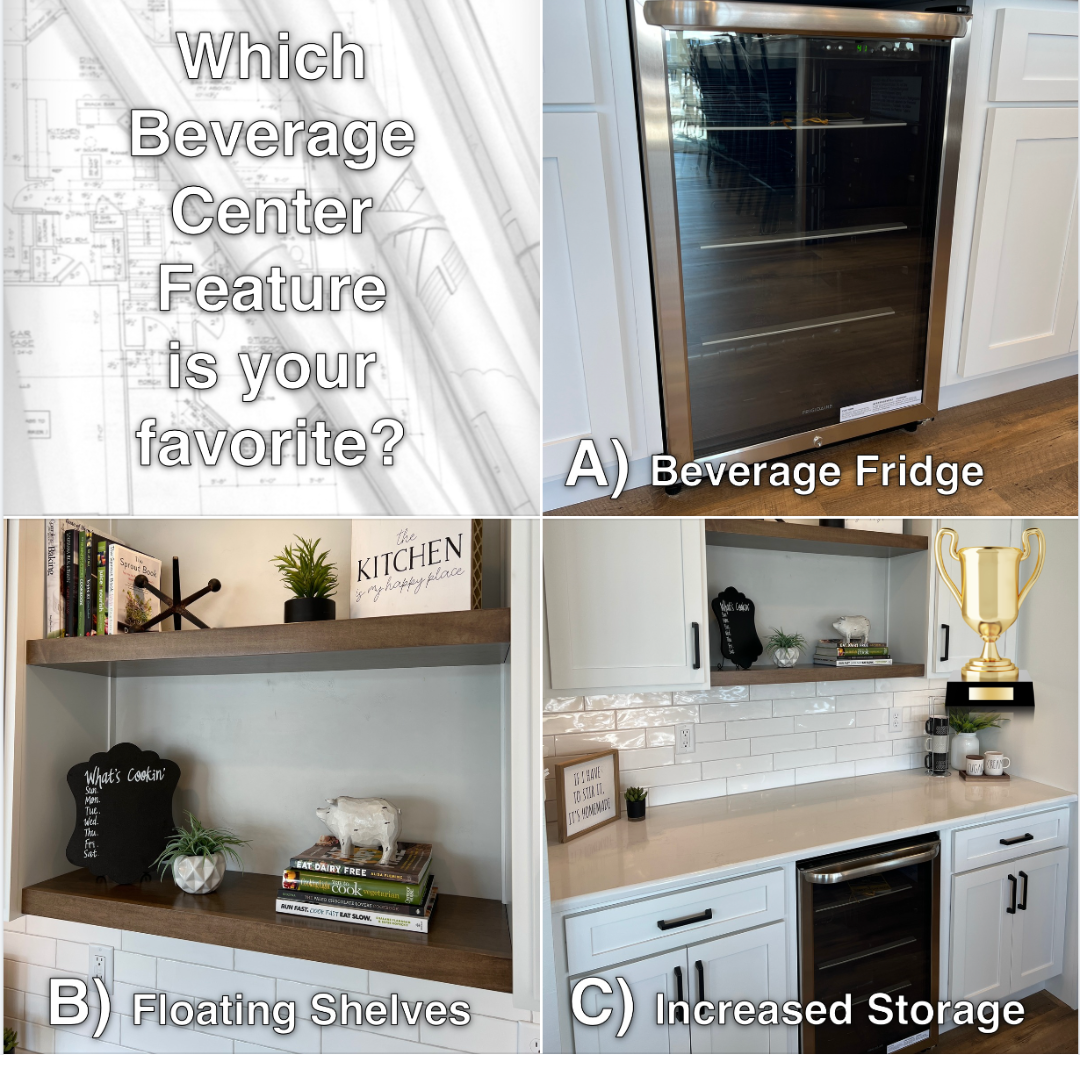 ---
Whether its The Amberwood, The Ridgewood, or a custom build, front porches can add significant curb appeal.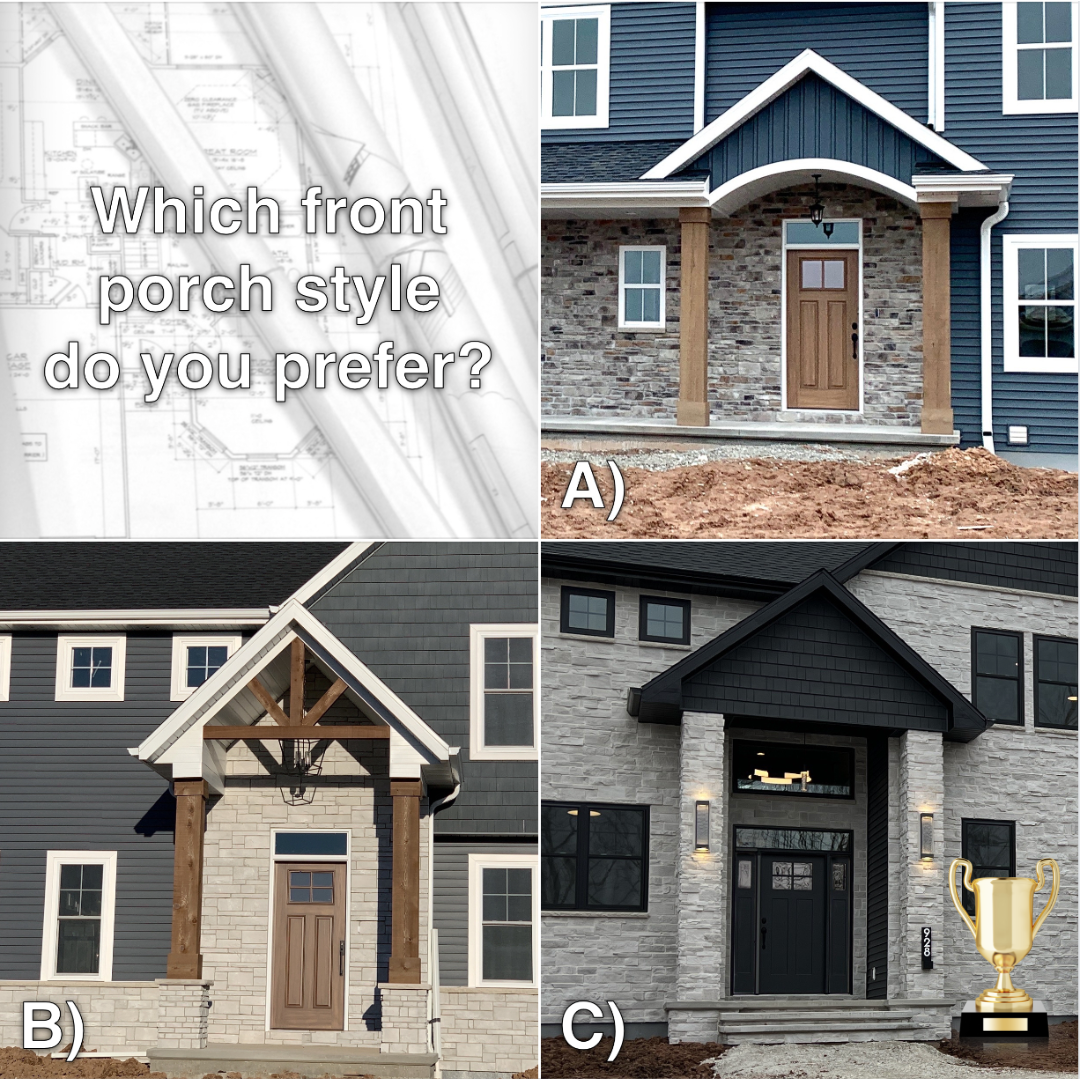 ---
All of these were found in an Anabelle model we finished in early 2022. The sleek finish of the undermount sink design won the majority vote this time.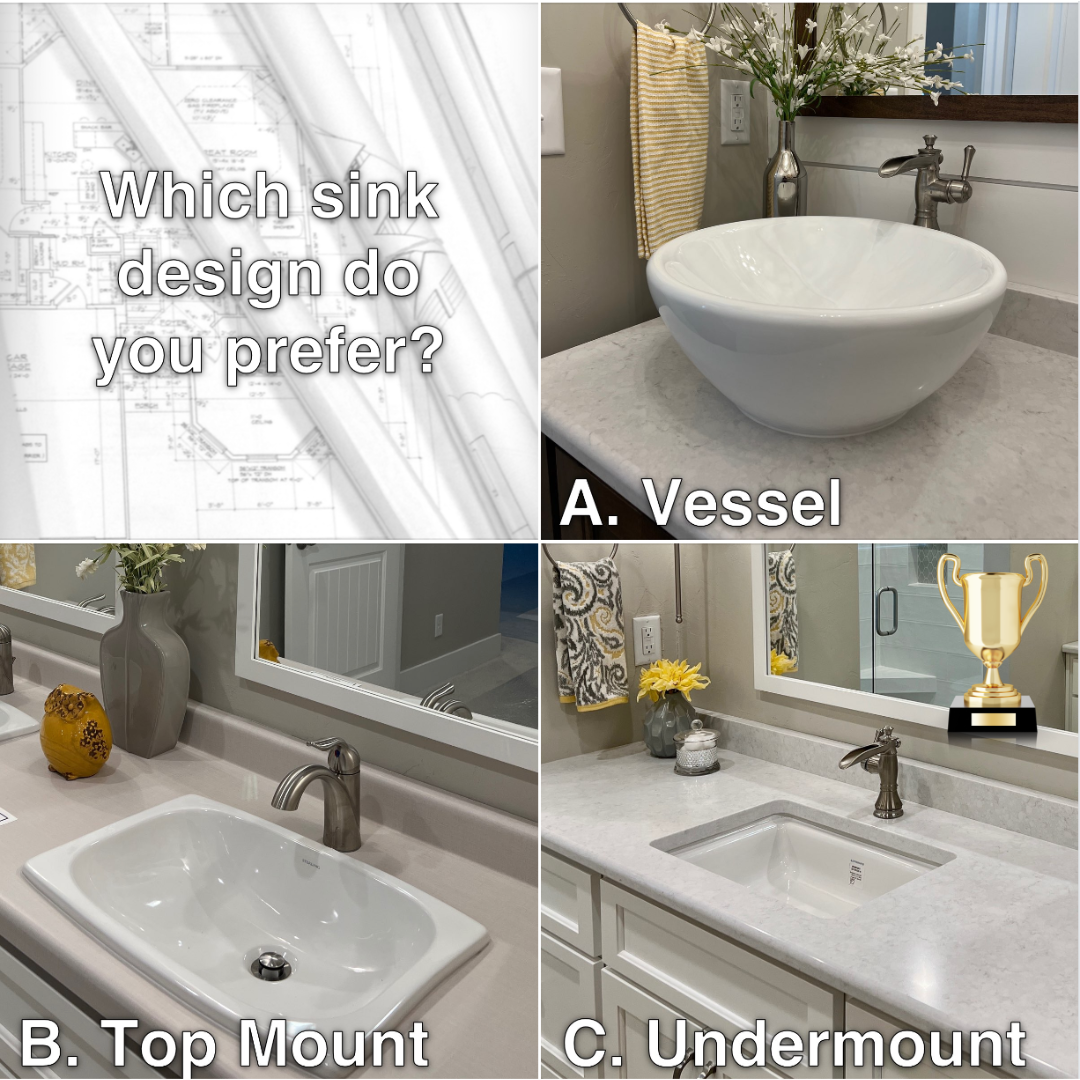 ---
When Wisconsin winters hit, most of our followers on Facebook will be dreaming of this garage heater as it was the most wanted garage feature of the three.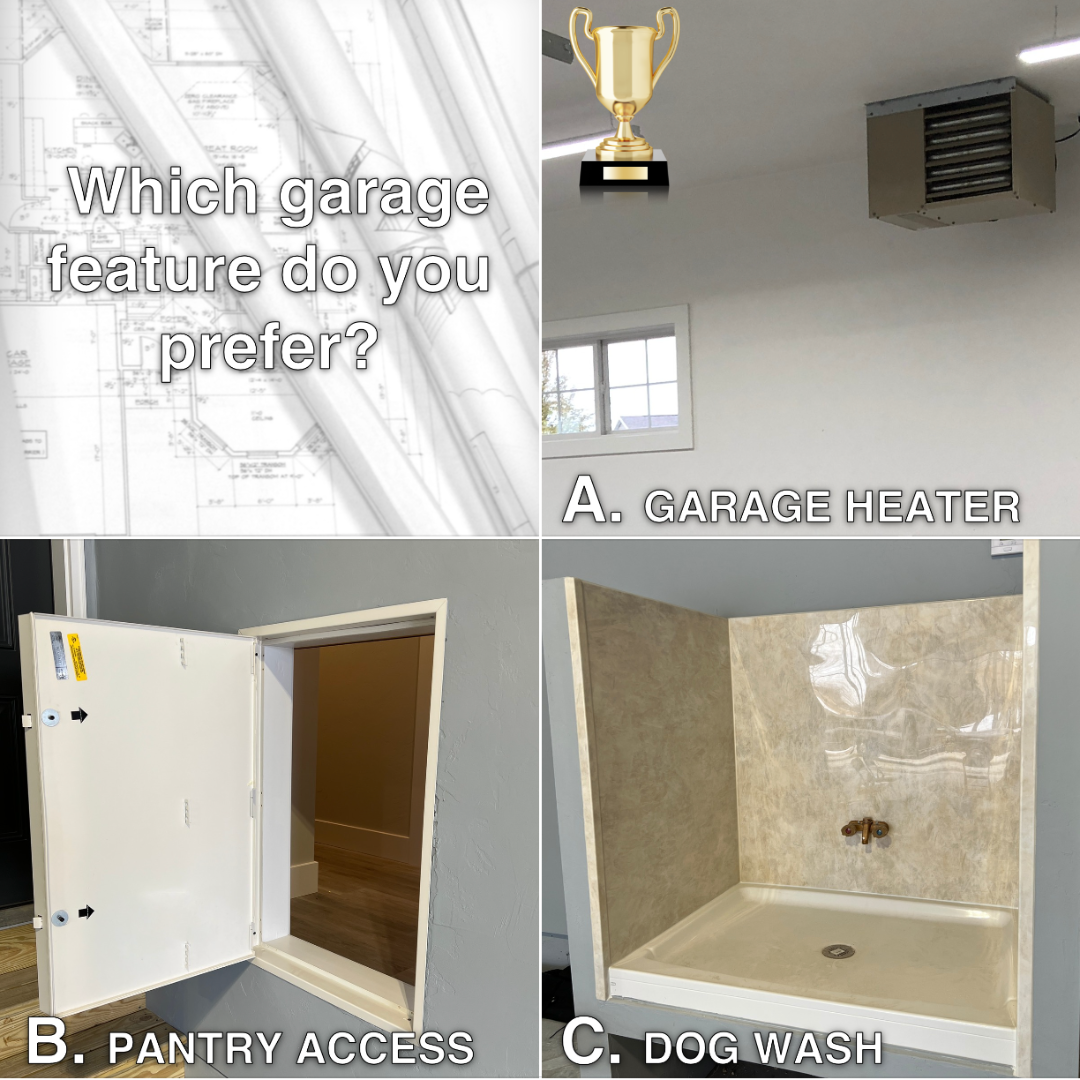 These types of choices can be made in our onsite design center. The tile with the most votes was tile A.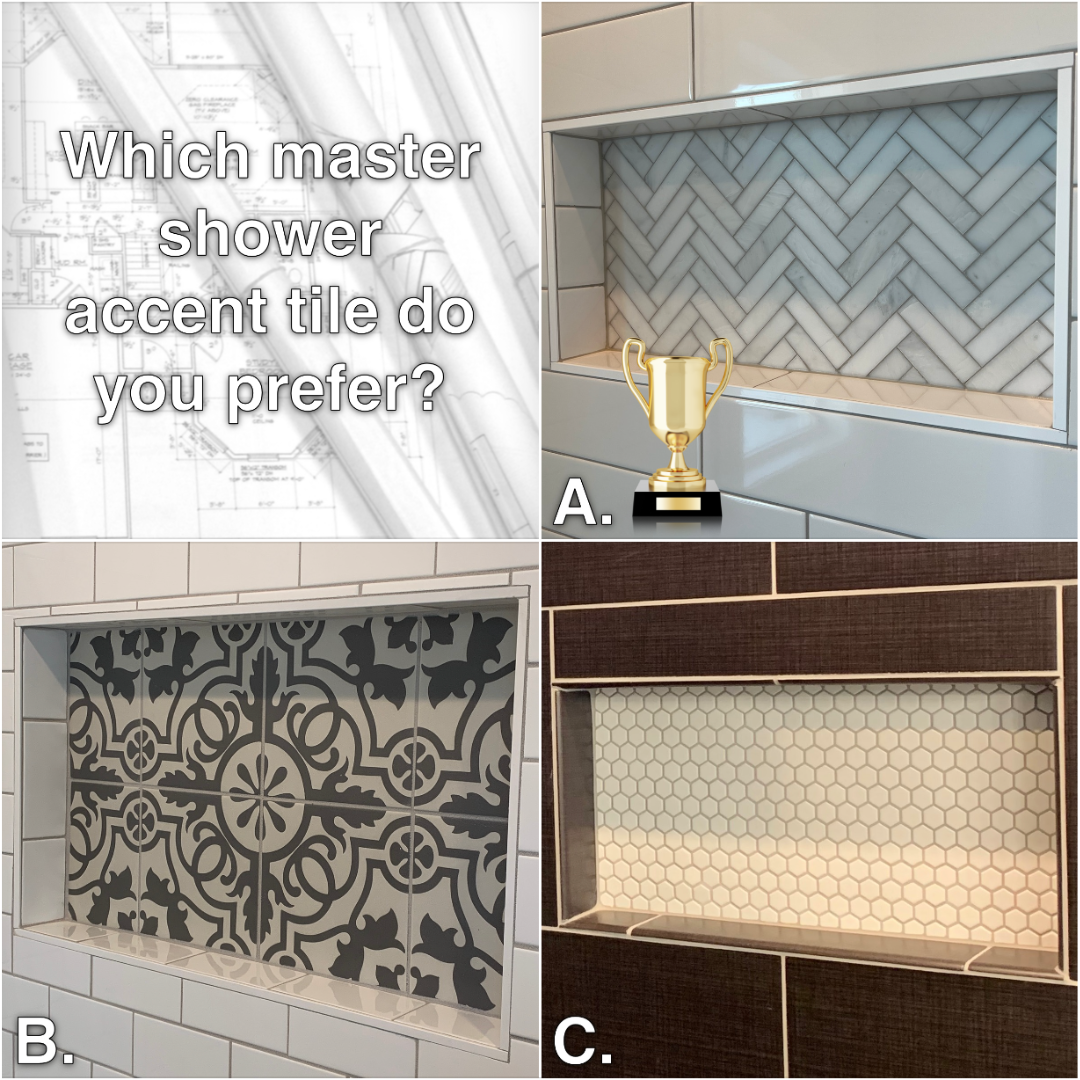 ---
Stone mantels are offered in all of our builds. In this case, the lighter stone won the most votes.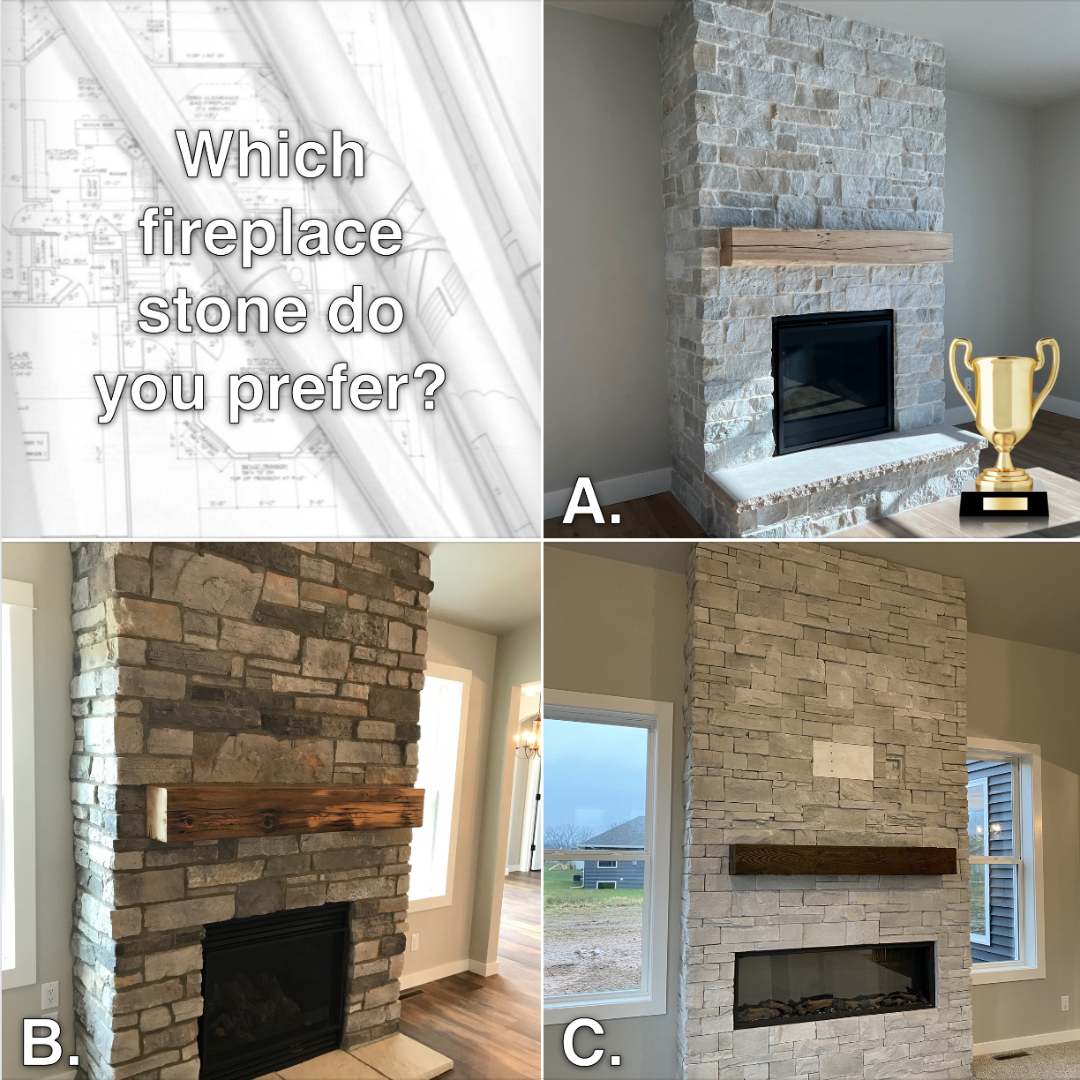 ---
Cabinet finishes set the tone of the whole kitchen. The majority voted for finish A. This finish opens up the room for great baking and cooking memories.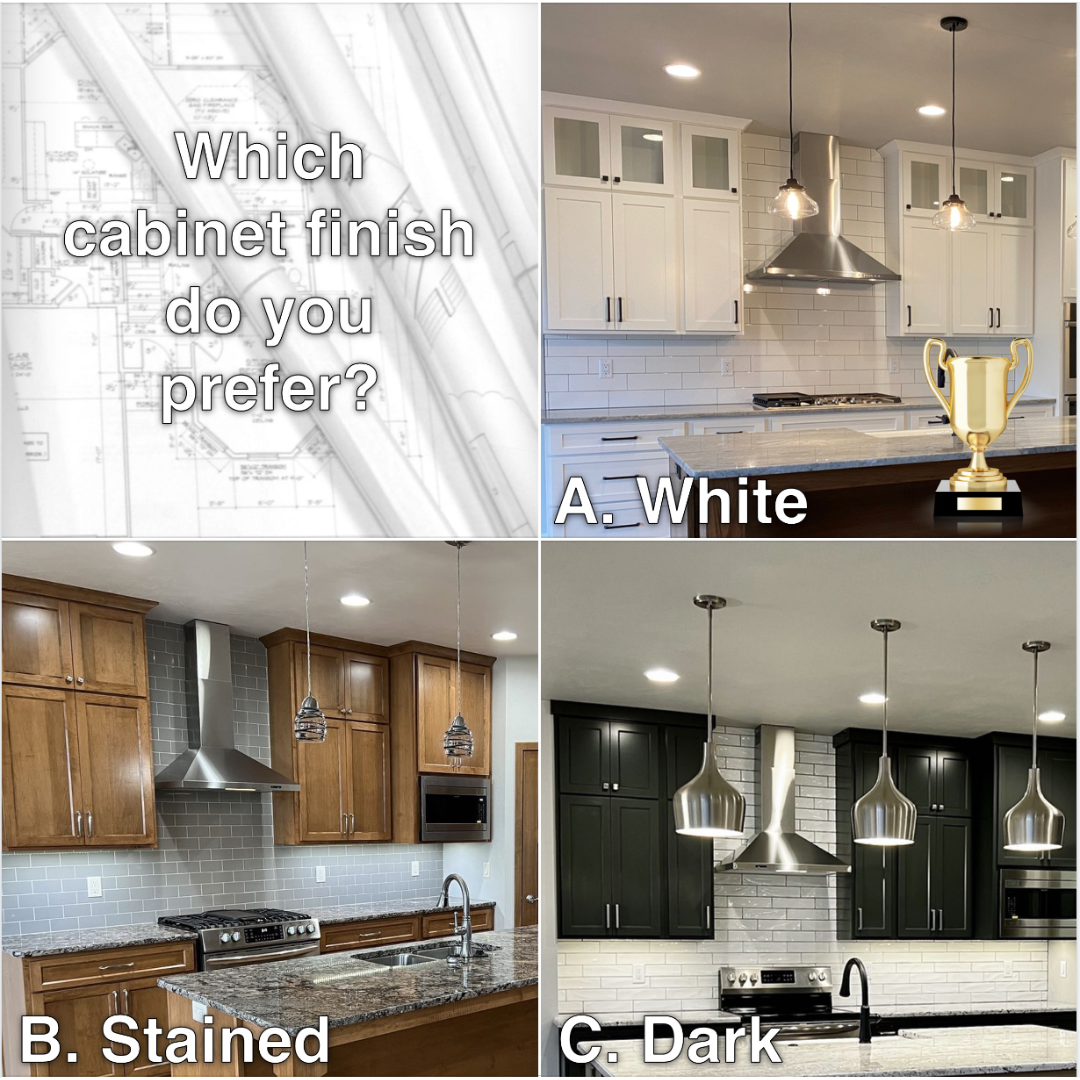 This post was written by Josh Sanders