This or That, October 2021 – March 2022
---
Our this or that polls are enjoyable way to present two distinct but similar options that those building with Cypress may encounter. While we typically agree that most of these selections require one to know the remainder of the selections of the home, it is still fun and helpful to examine the common choices we typically see in the field. We highly encourage you to enjoy and participate in these polls and read about our other polls that we share on our social media accounts.
We covered a broad amount of topics over the past six months of our this/that polls, including:
Stained versus painted sliding barn doors
Different front exteriors of our Cottonridge model
Powder room vanity sink styles
Different covered porch beam stains
Choices among metal stair rails
Master bathroom vanity selections
2-story fireplace & TV concepts
Hearth room beam designs
LVP or carpet in the great room
Height of shiplap along the toilet wall of the powder room
Clear versus frosted glass in the master shower
Stained versus painted front doors
Corner kitchen cabinet ideas
A utility sink or more counter space in the laundry room
Pocket office versus a larger office
HBAFC parade home master bathroom design
Stone or shiplap fireplaces
Mudroom locker-system choices
The preferred choices can be seen below in the pictures.
Both great options, but THAT won here.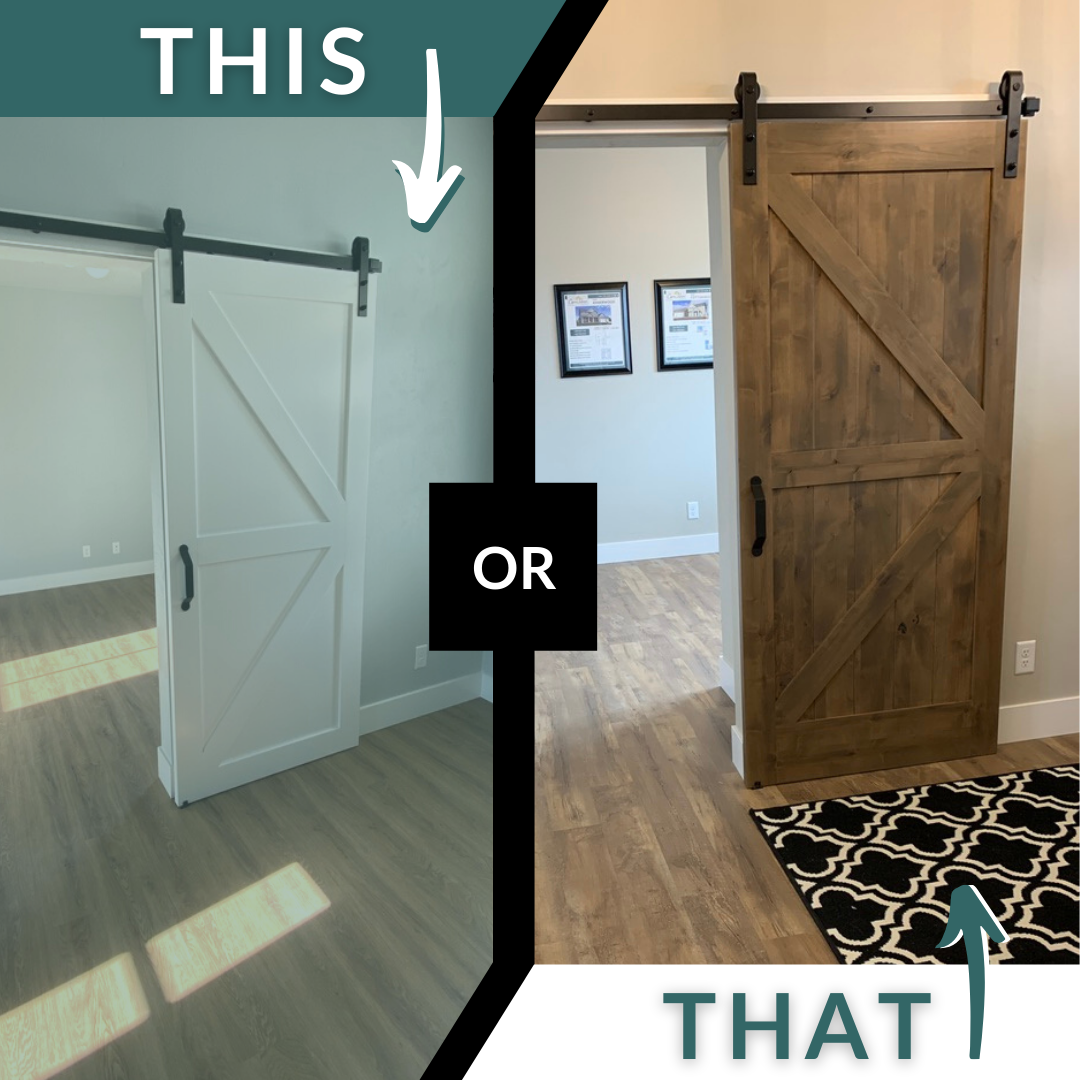 Similar but different fronts on our Cottonridge, with THAT chosen here.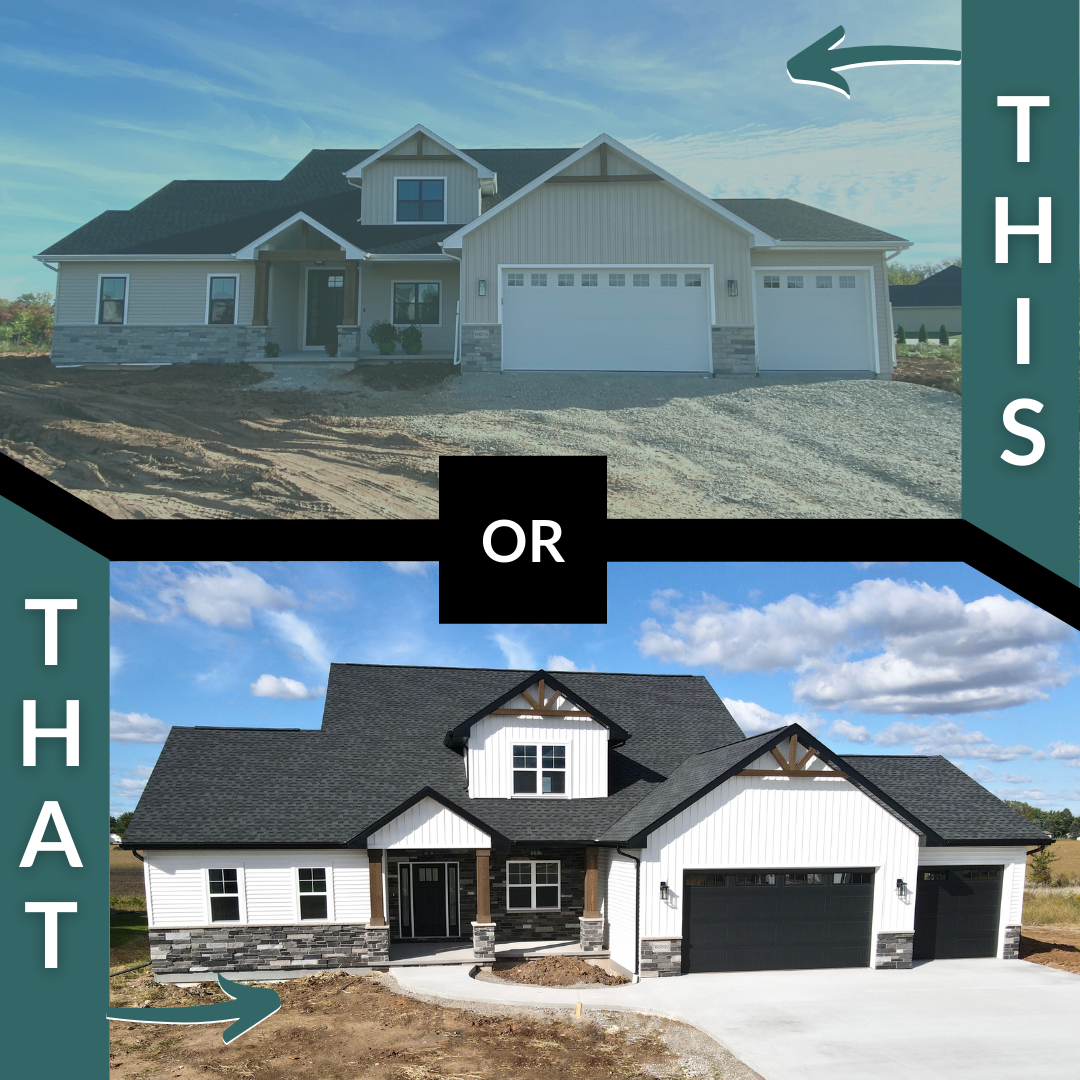 Powder room vanity choices, with the undermount THAT winning here.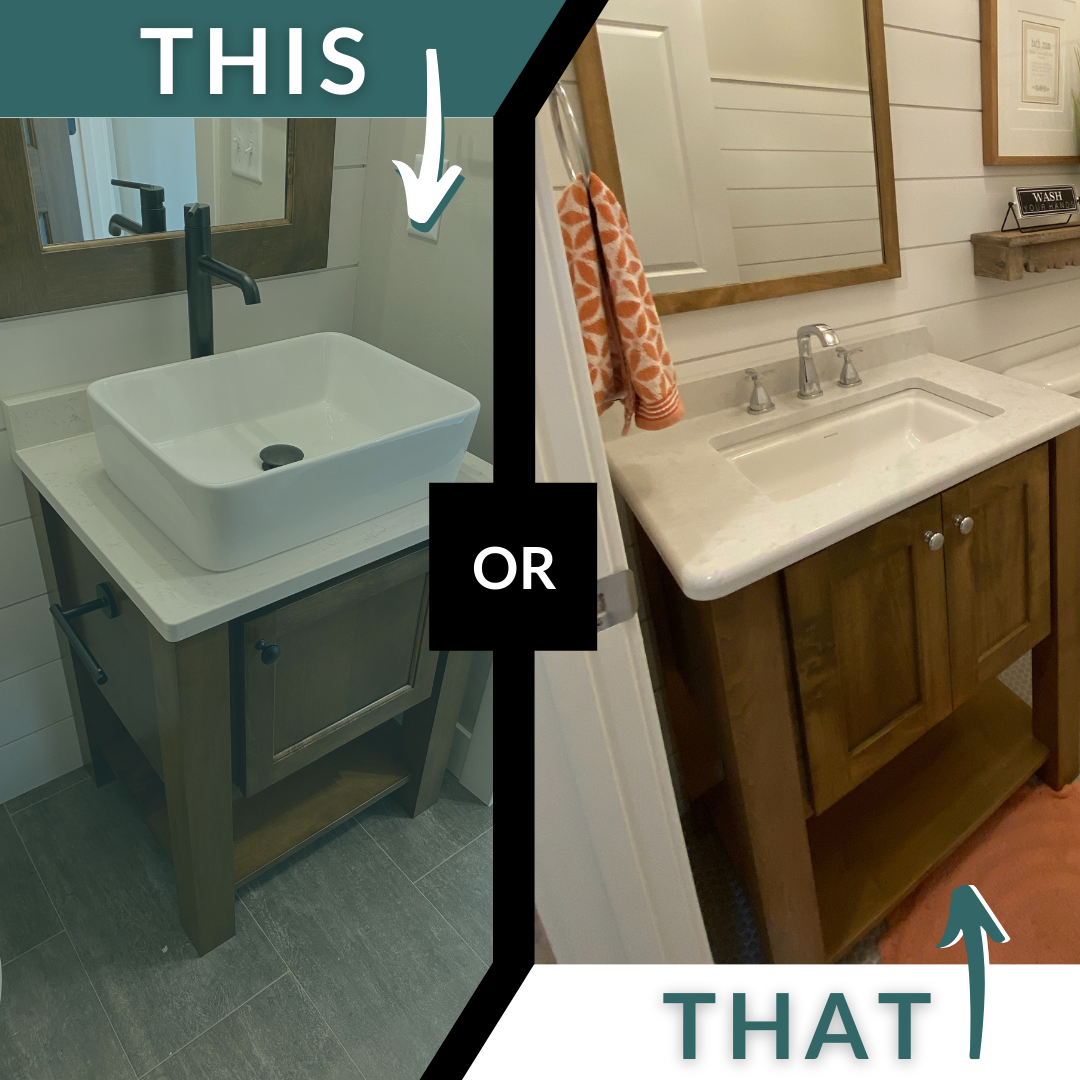 Subtle variations in stain color on the front porch, with the slightly darker THAT the winner.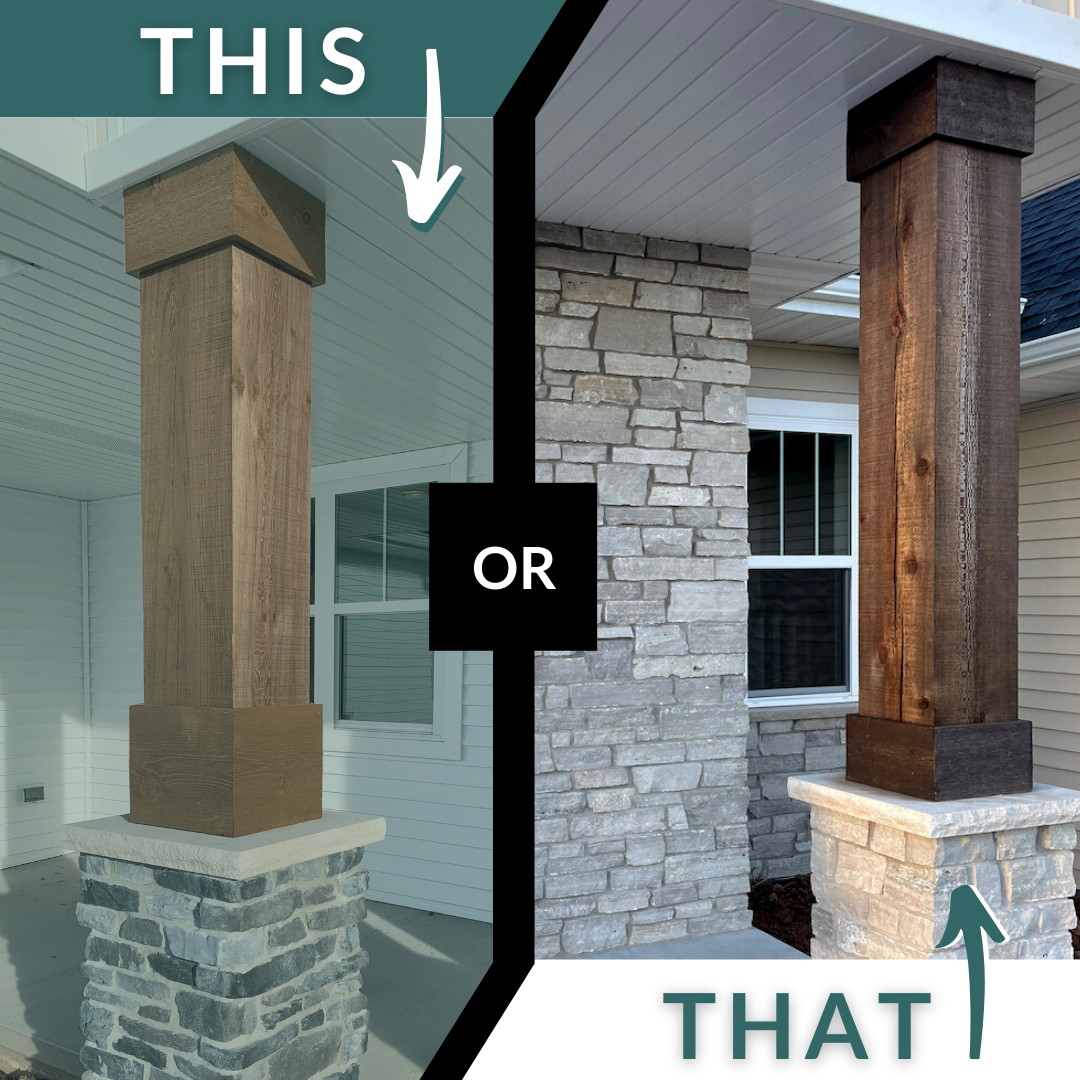 A modern approach and a classic approach, with THAT chosen here as the favorite.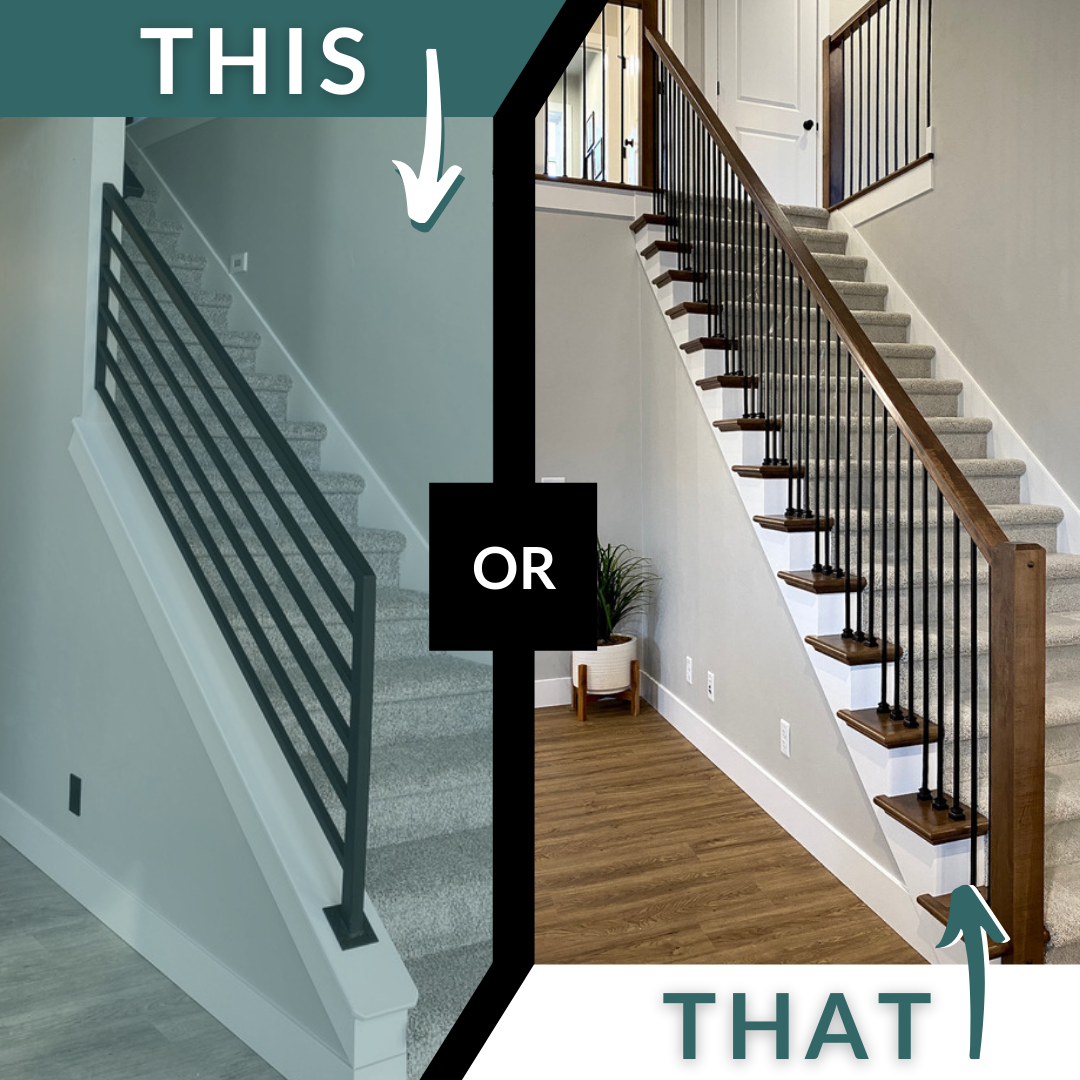 Different vanity concepts, with THIS having a few more votes.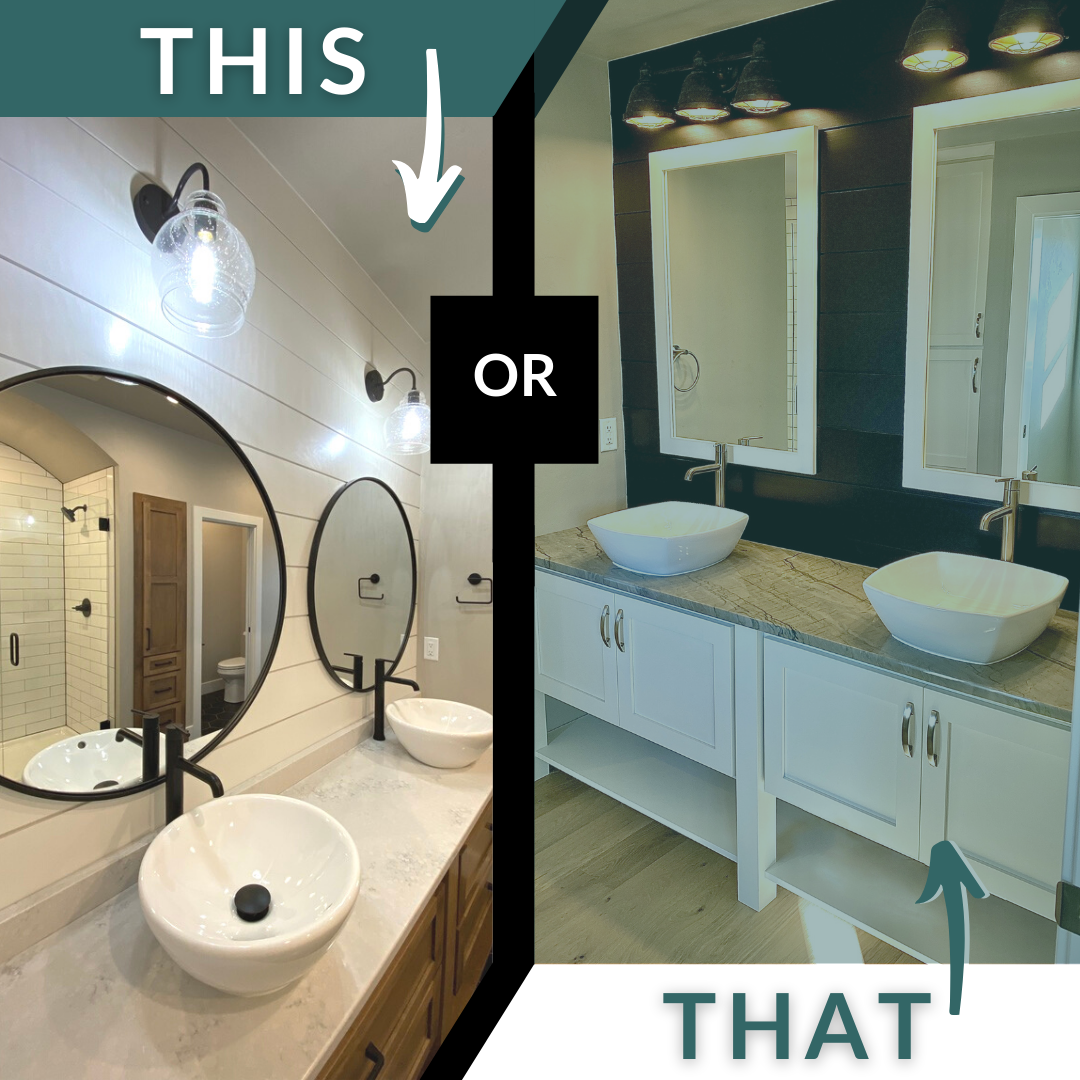 With THAT, a TV over the fireplace versus off to the side was more preferred.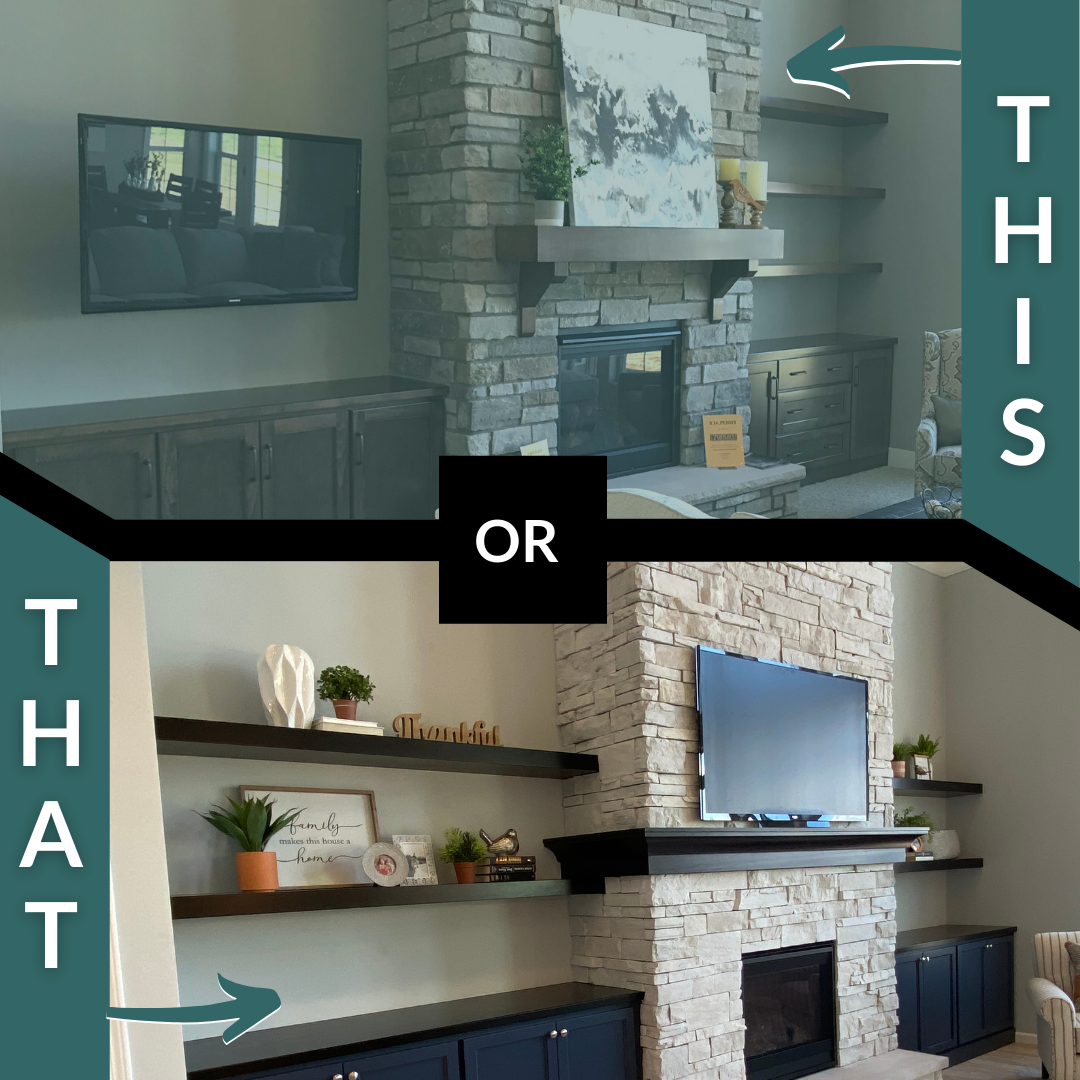 Although subtle in difference, the darker style faux wood beams won here with THIS.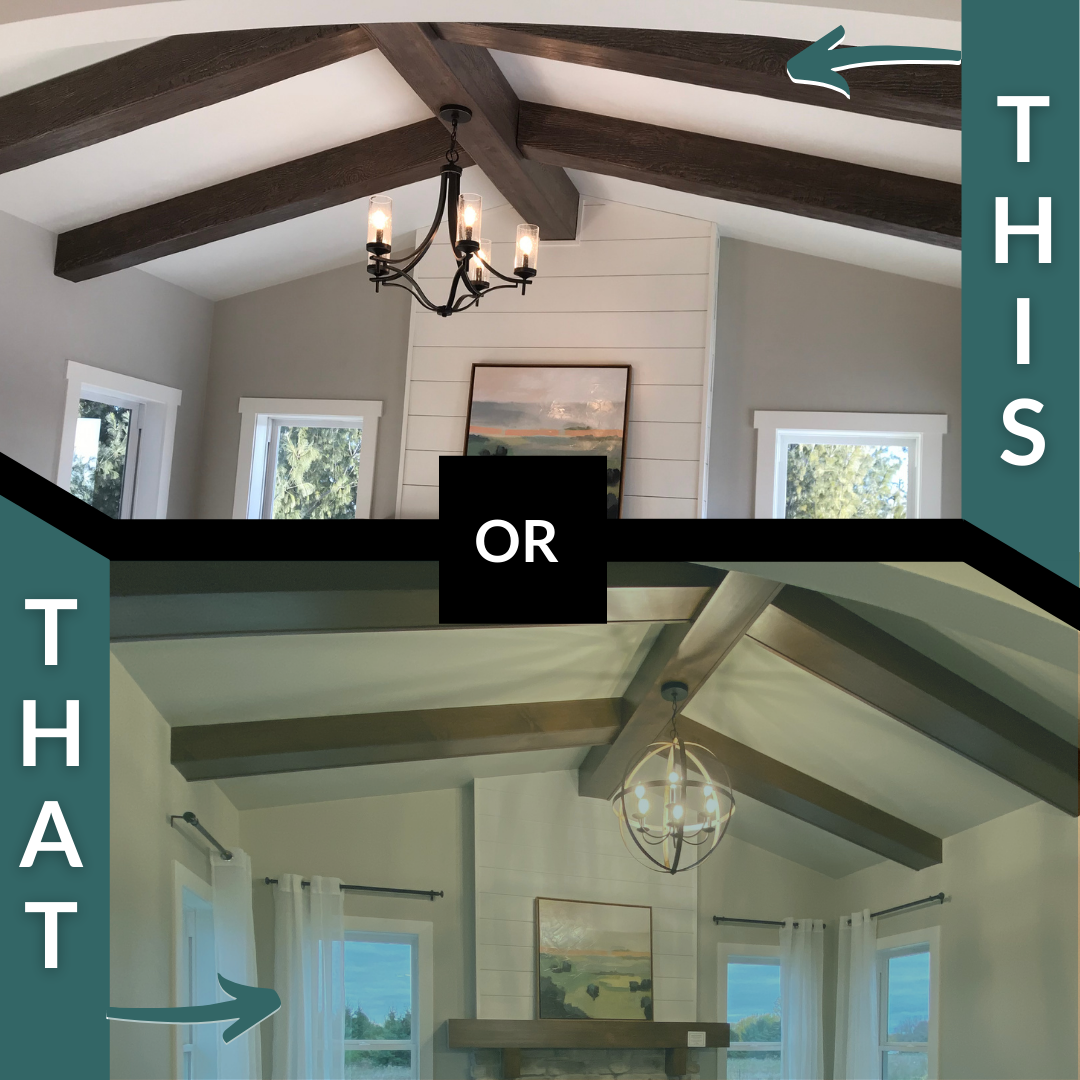 Often dependent on how one plans to use the space practically, LVP over carpet (THAT) was preferred here.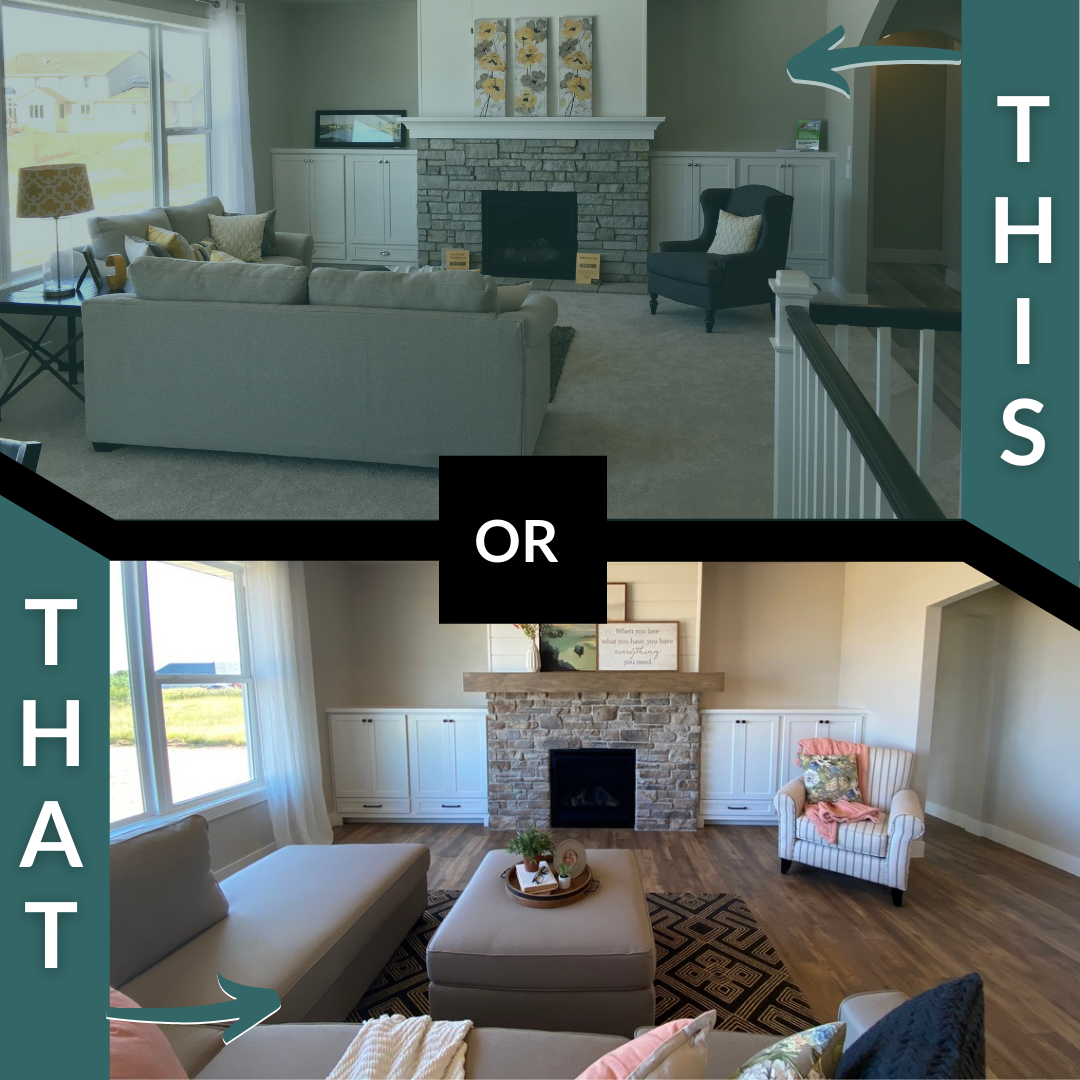 Shiplap in a small space, such as a powder room, helps add style and character,
with the full-height shiplap of THAT the preferred design here.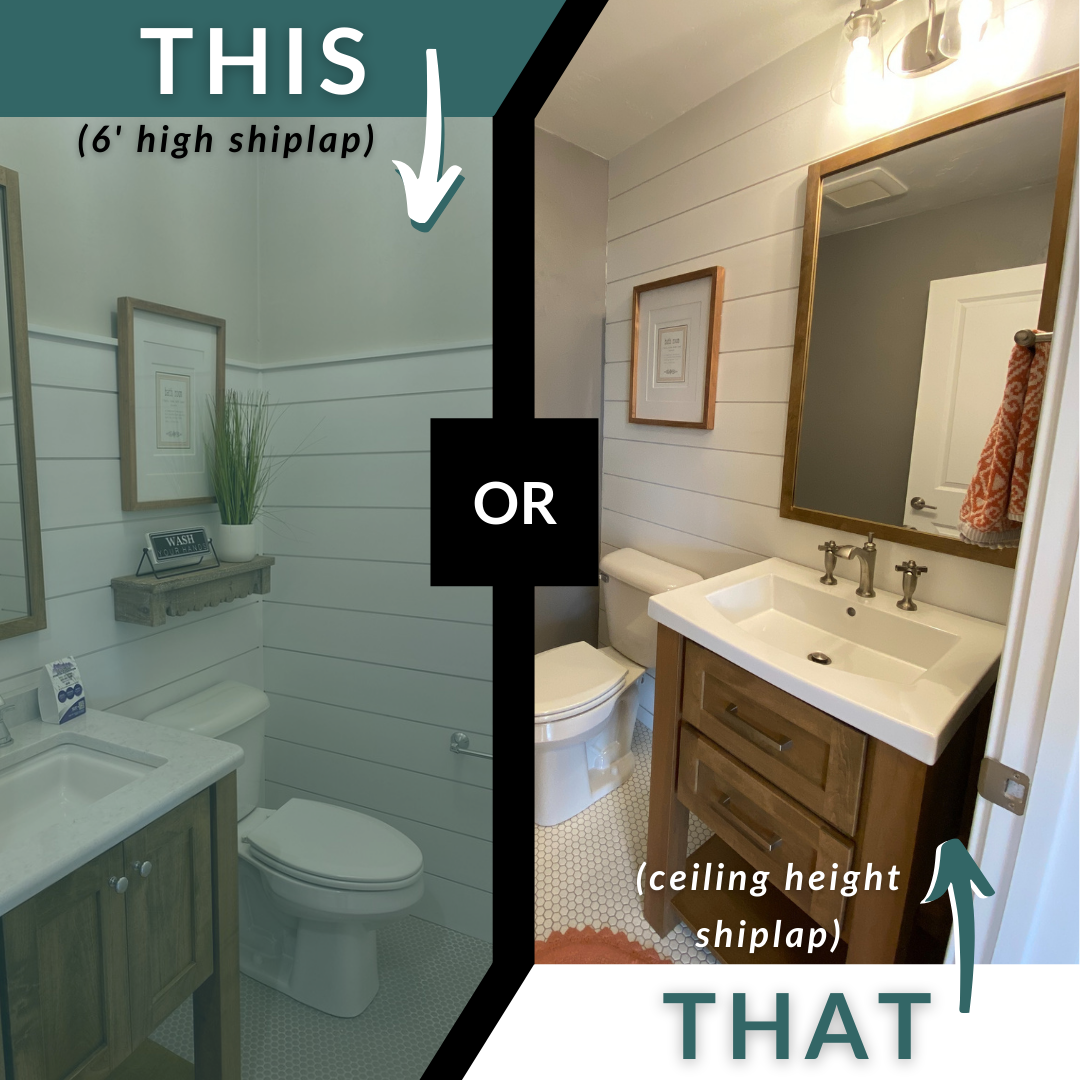 The clear choice here was THAT of the clear shower door/panel.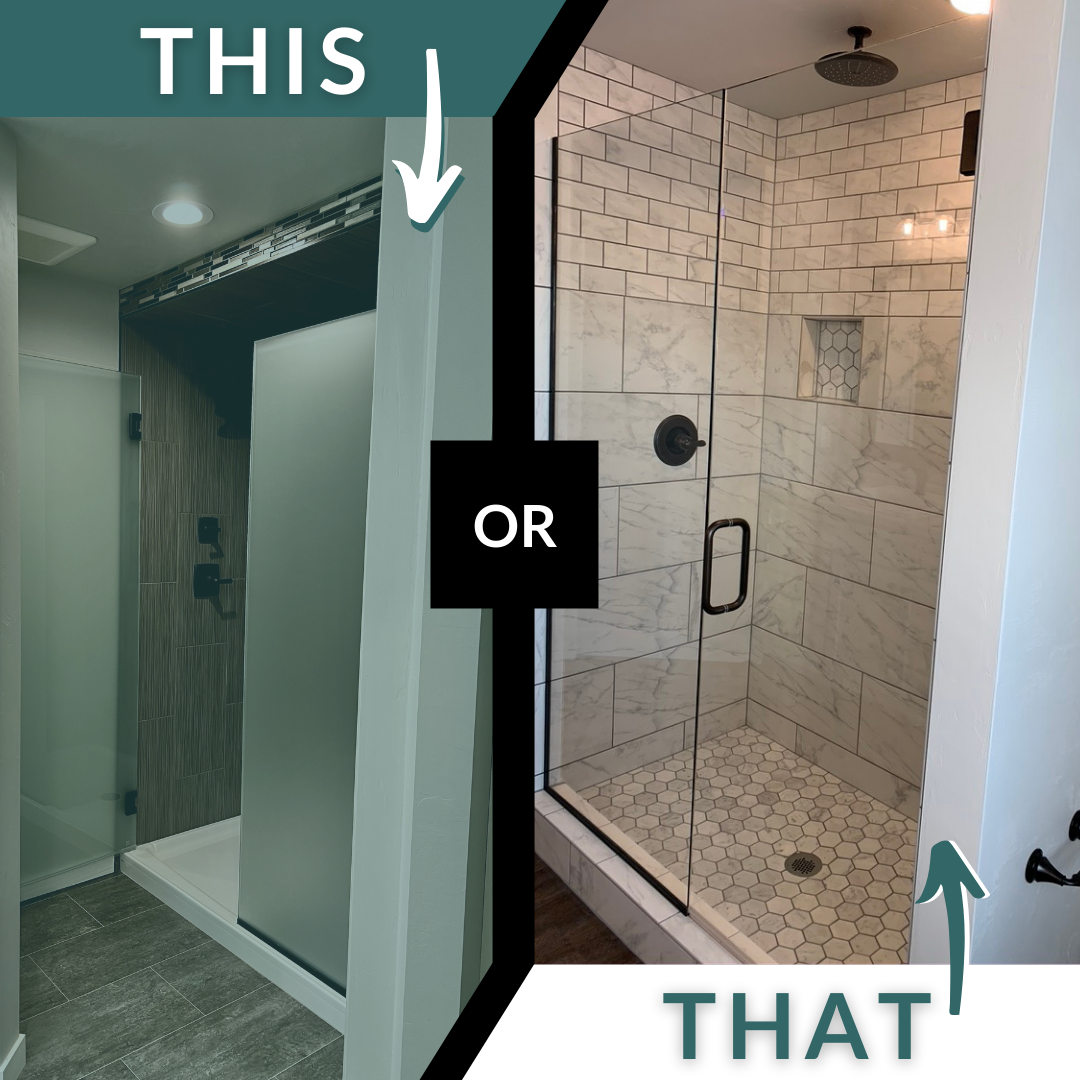 A stained front door, THAT, was selected over the painted style.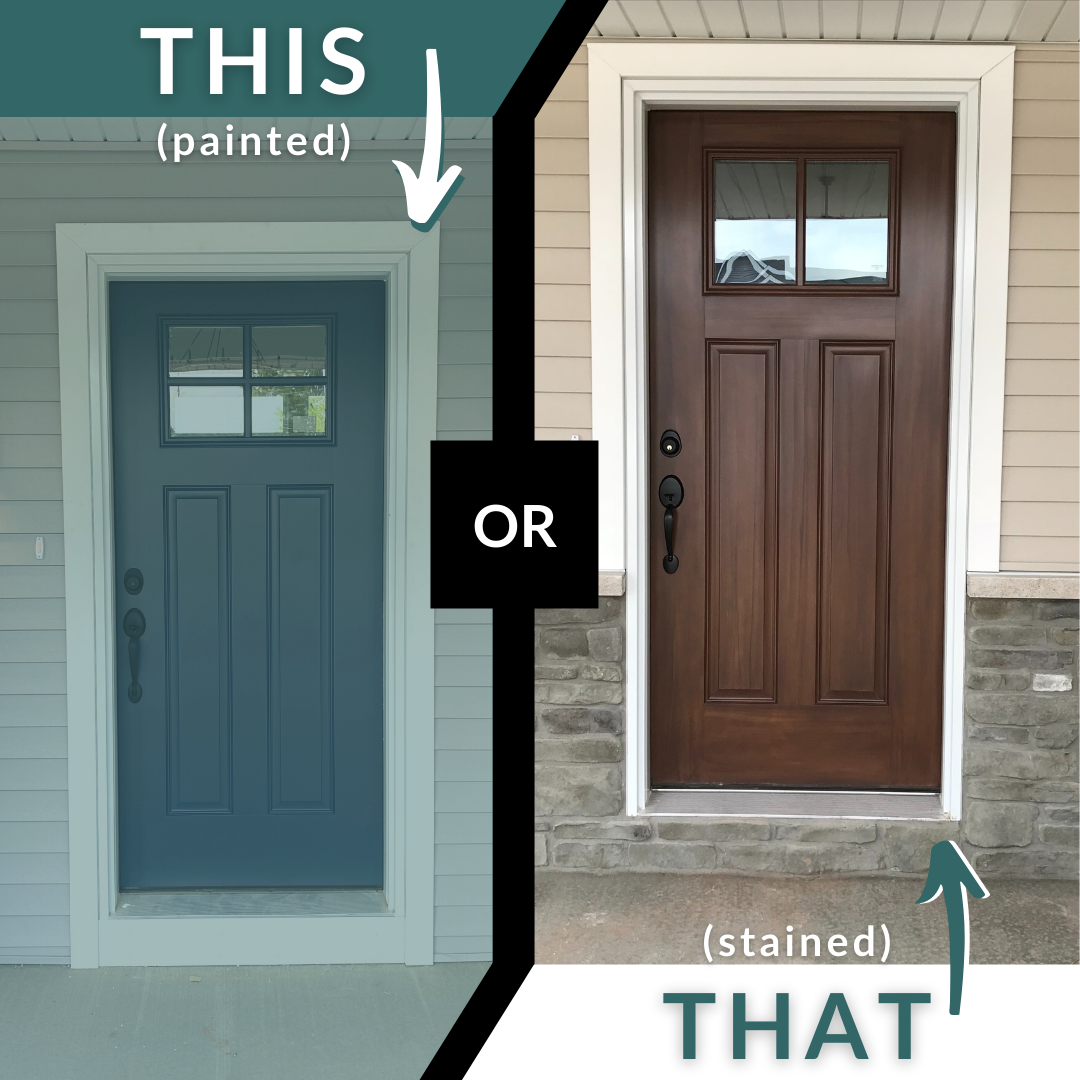 Corner cabinet styles in the kitchen have evolved to bring more ideas than just a rotating-tray approach. Here, a triple-stacked cabinet custom to the space, THAT, was chosen over the more familiar approach.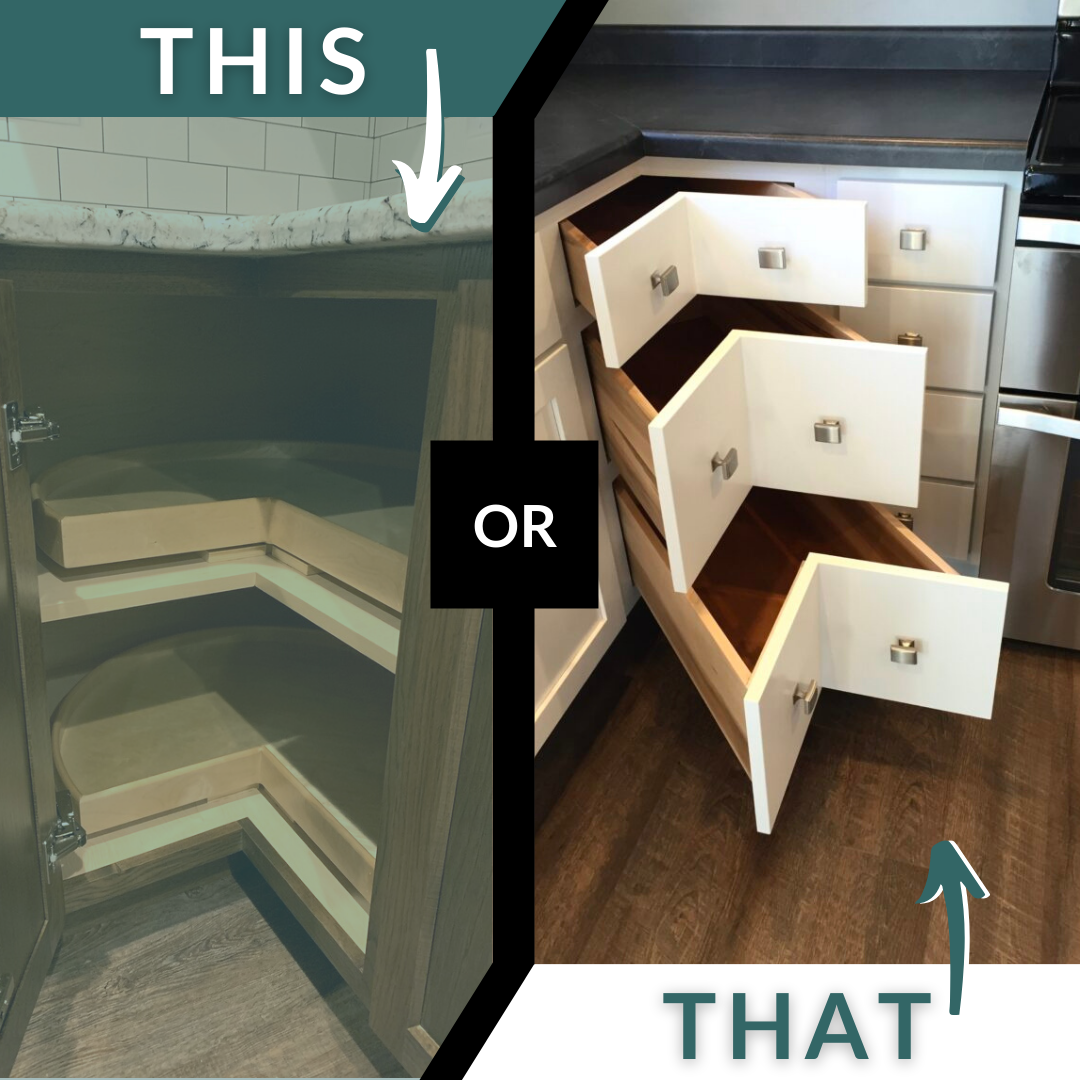 Those partaking in this poll stated that they love their laundry-room sink, THIS, and couldn't do without.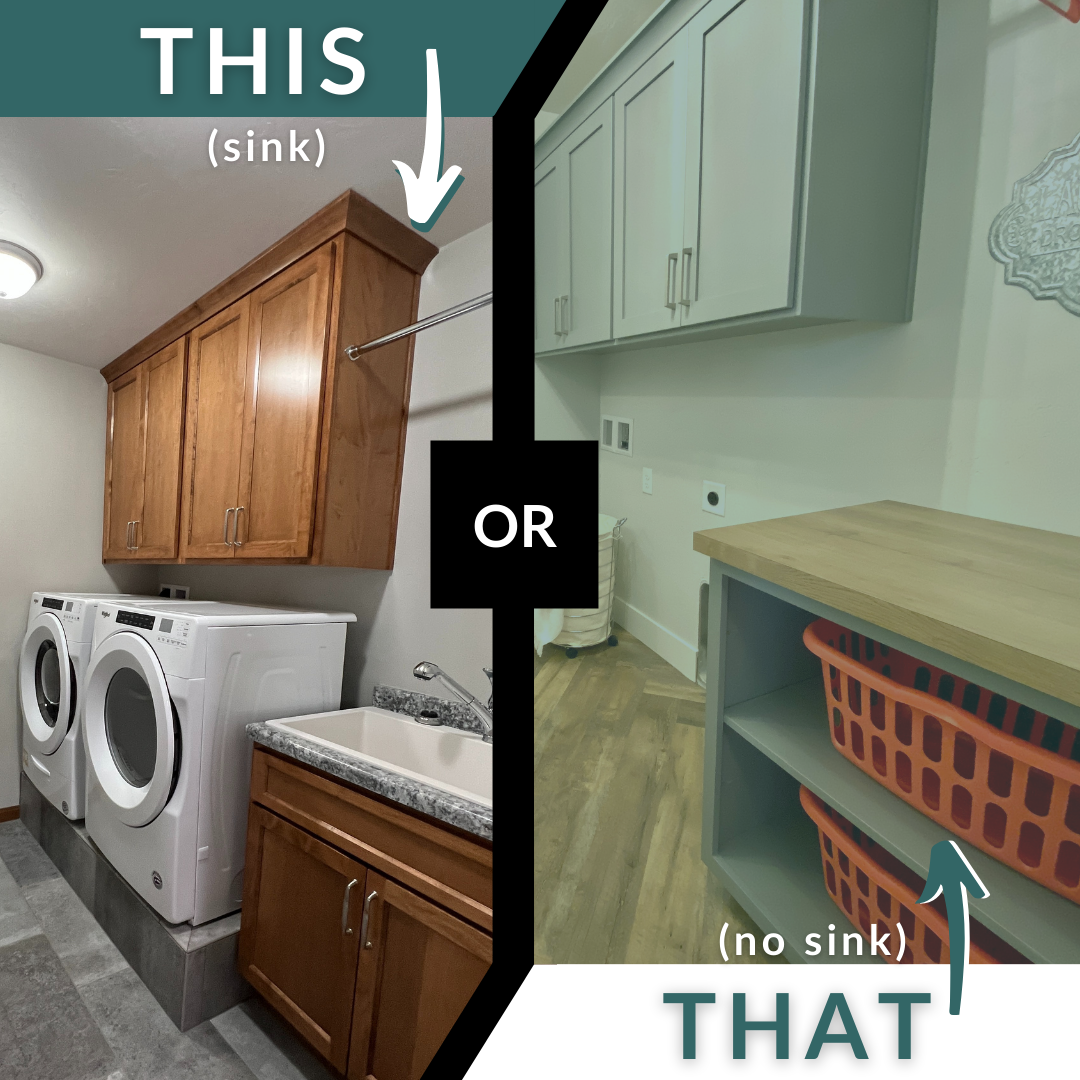 Dependent upon what your needs are, a pocket office, (THIS) was preferred over a larger office.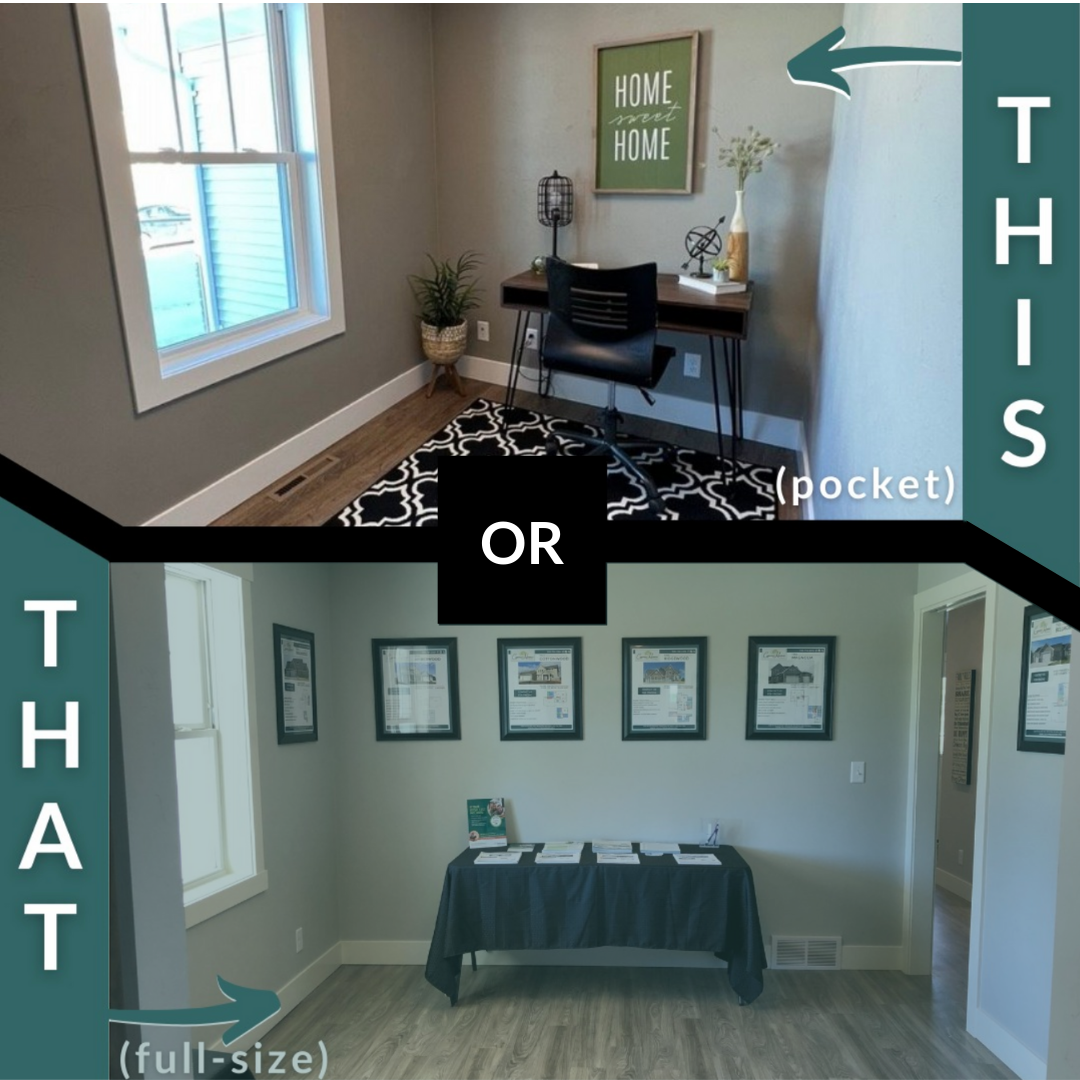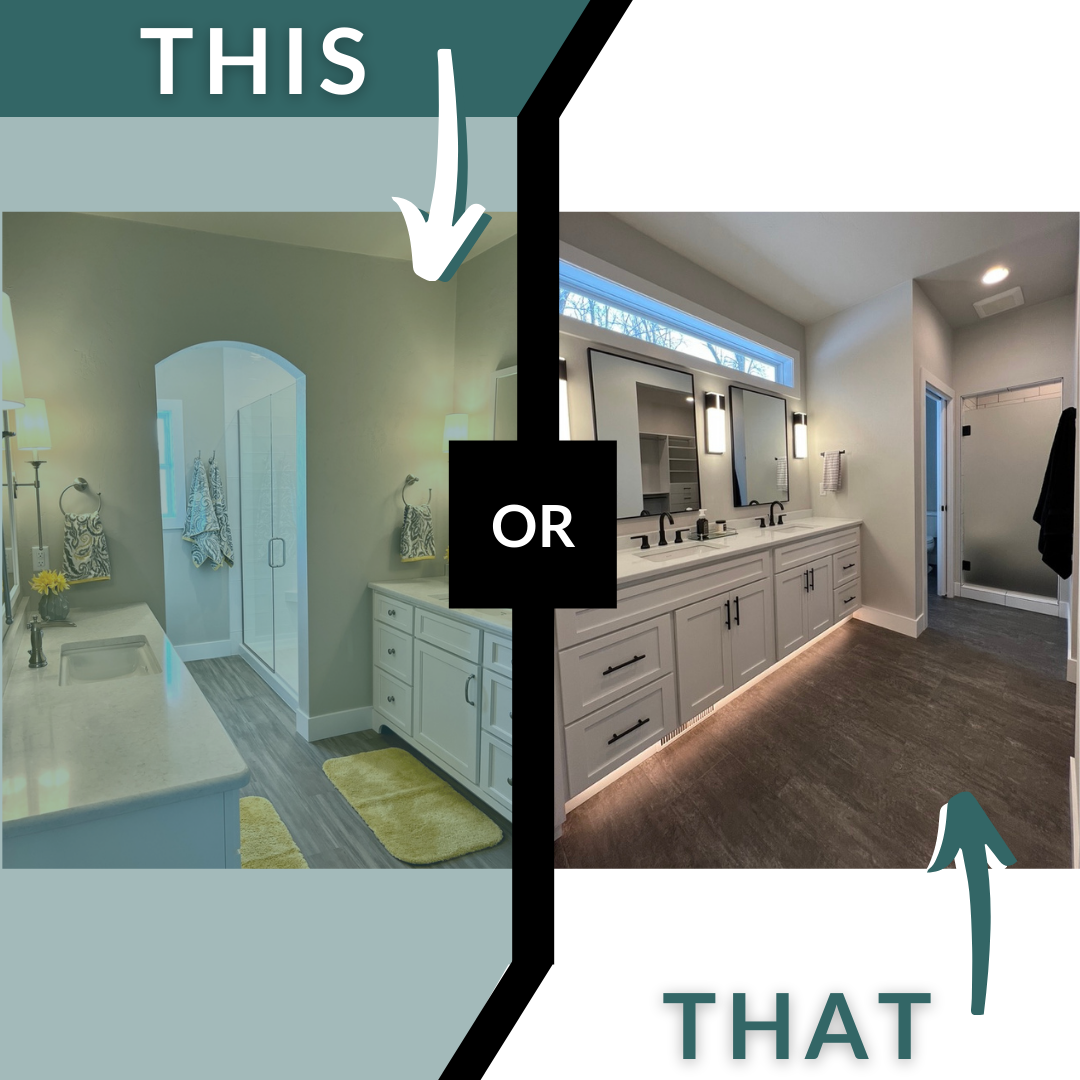 Both of these fireplaces were absolutely stunning, with THIS having a slight edge over THAT.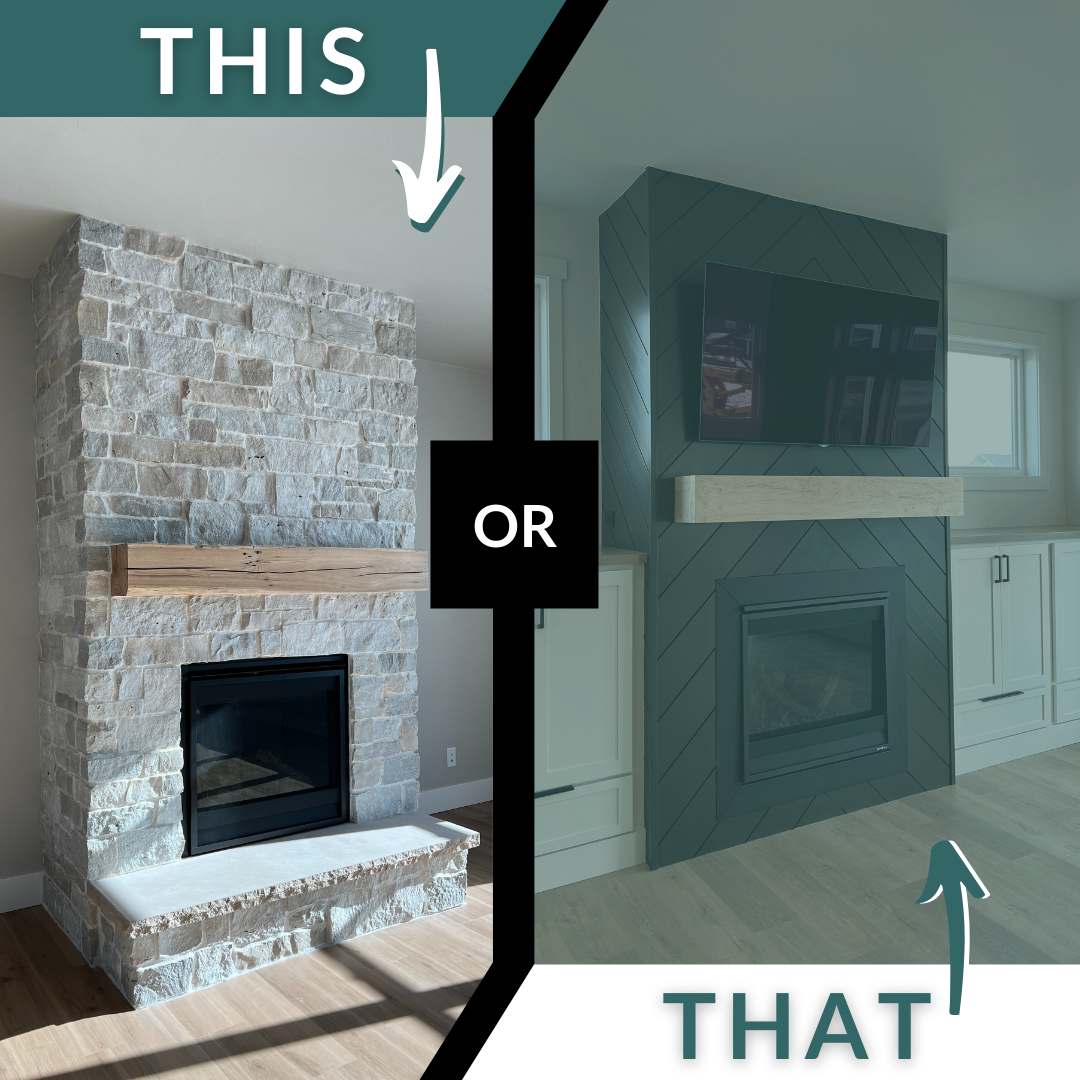 Passionate debate developed on this poll, with the more open /larger bench (THAT) approach the eventual preferred choice.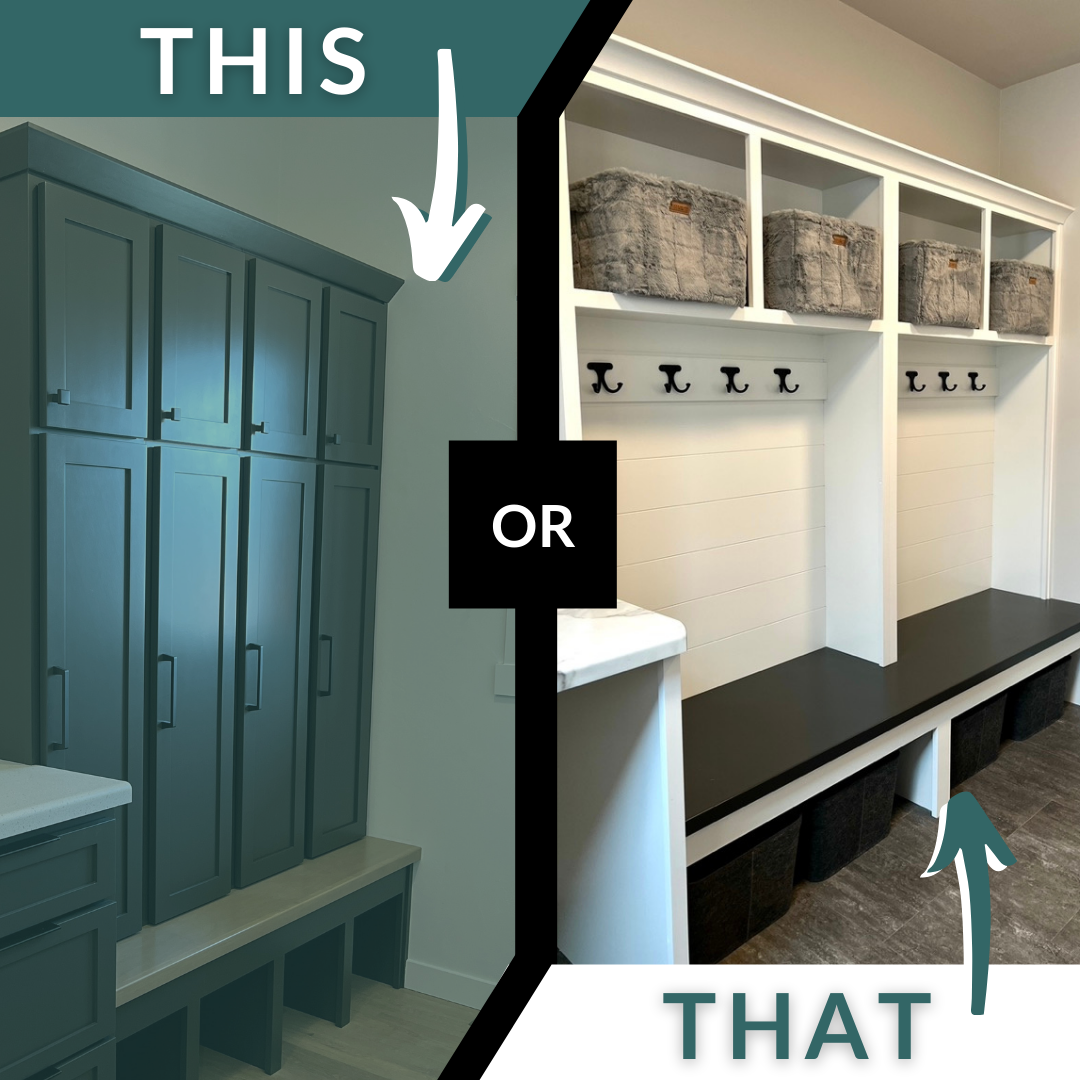 Of the Cafe' line of appliances, the black finish here of THAT was chosen over the white.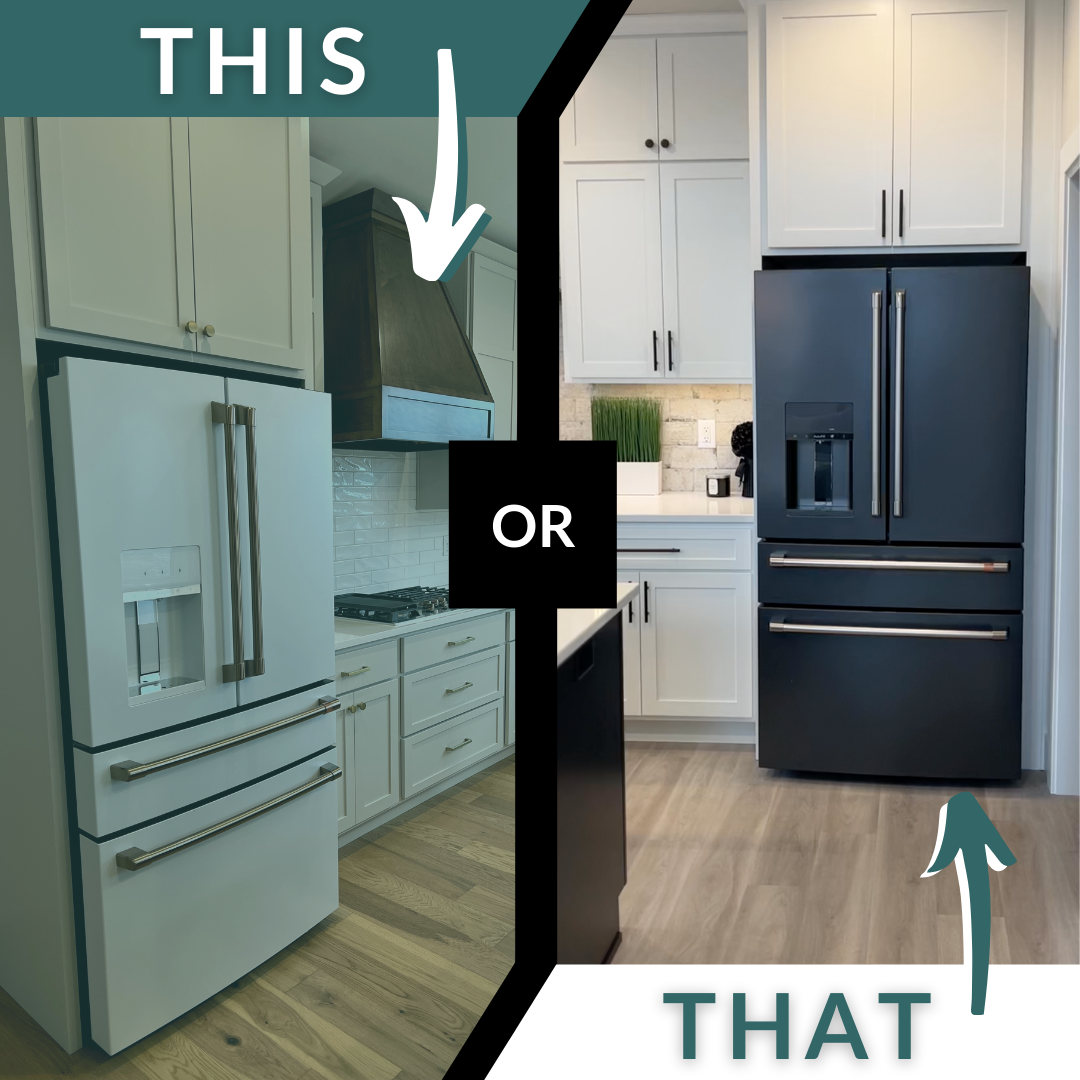 As always, those looking to build are able to and assisted with making these, and many more choices than those shown in these polls. In our custom home design center, you'll be guided through this process as the build progresses into the home you've always imagined.
This post was written by Josh Sanders