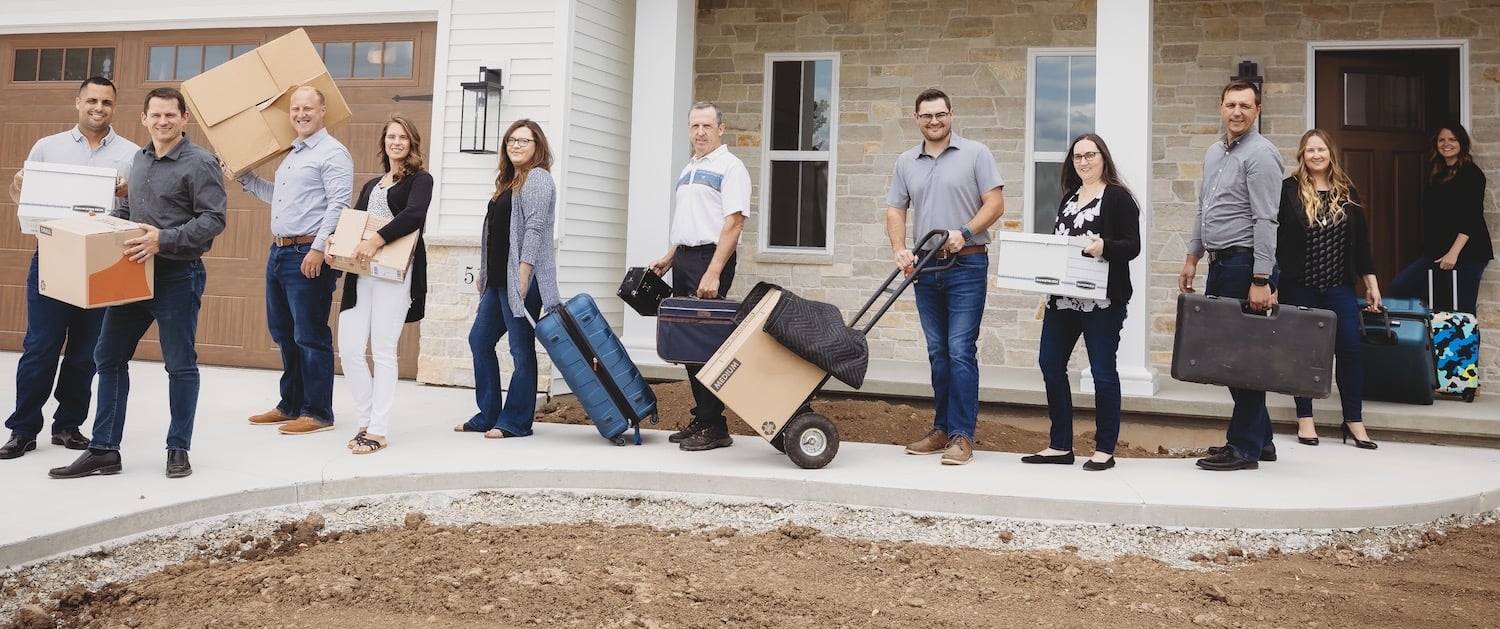 Cypress Homes is Moving!
---
Cypress Homes is currently undergoing an exciting transformation as we renovate our new office space, eagerly preparing to make the move to the new location in September.
We're Not going far
The new location is just down College Avenue, at 1500 W College Avenue, next to Stuc's Pizza. The building keeps Cypress Homes located on the same familiar street, but brings many welcomed improvements for our clients and staff.

A Familiar Building
The "new" building might be recognized by long-time Cypress Homes followers, as it was the location of the Cypress office from 2010-2013. At that time, Cypress occupied one half of the building and a salon occupied the other half. This time we will be occupying the entire building, providing us more space and improved function.
A Need for More Space
Ever since our move to the current office at the corner of College Avenue and Mason Street, the Cypress Homes team has grown significantly, and as a result, we have officially outgrown our space. However, our upcoming relocation to 1500 W College will provide us with approximately 50% more space compared to our previous location at 1230 W College. This additional space will allow us to expand our showroom, offering a wider variety of samples for our valued build clients to see. Moreover, it will provide us with more spacious meeting areas and an improved office layout, enhancing the efficiencies of our team and experience for our customers.

Open House Later this Year
Once we are settled into the new space, we plan on hosting an event to show off our new digs. Be sure to keep an eye out for updates on the new office progress and our eventual "house warming" party details.
This post was written by Greg Drusch