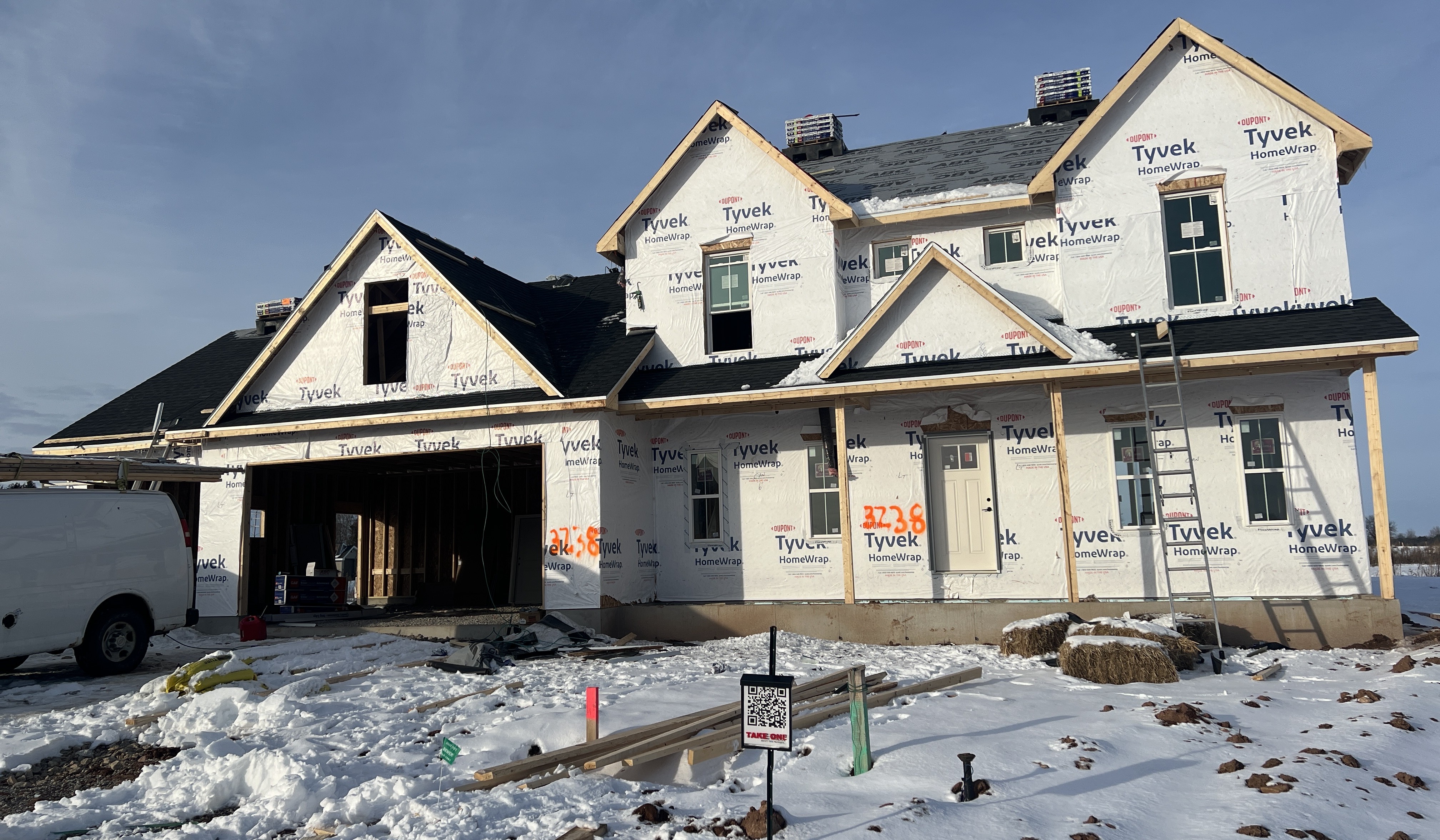 Auburn Estates Construction Update (2/7/23)
---
We're moving along quickly on this subdivision, Auburn Estates, in the Town of Grand Chute. The mild winter has allowed us so far to avoid some typical weather related cost increases. Here are some of the more recent exciting updates of this new subdivision.
Our first house, a new and improved Elderwood model, is framed and ready for rough-ins.
We will soon post new signs at the entrances to the subdivision so you can understand the incredible lot sizes and overall PLAT as you explore the area.
We're planning our next home from our list of models, and are excited to see a few under construction in the subdivision in 2023.
Final utilities are just finished being installed as we this new year gets underway.
We've sold a few of the lots already and we're working with these homeowners on their future home plans.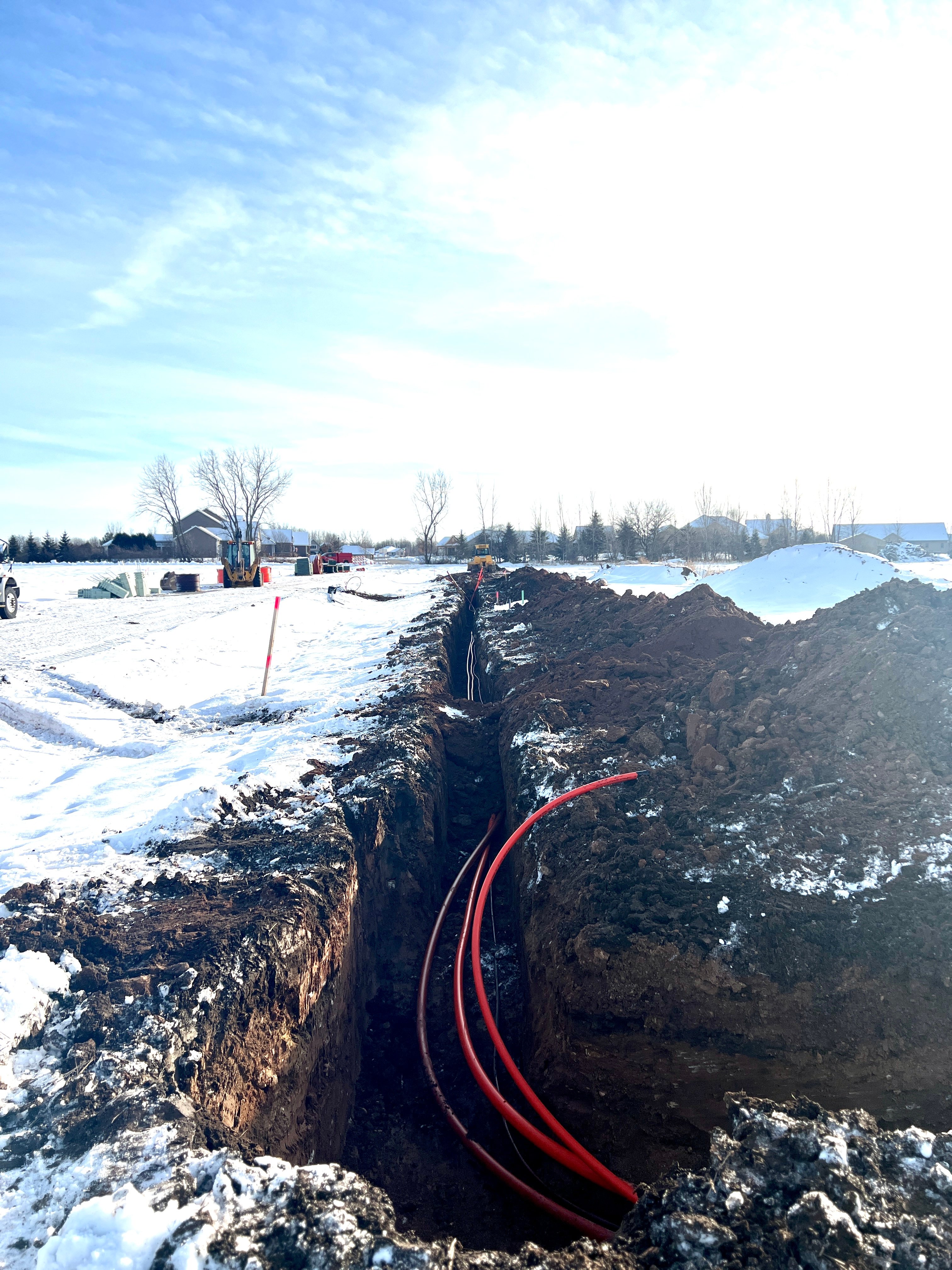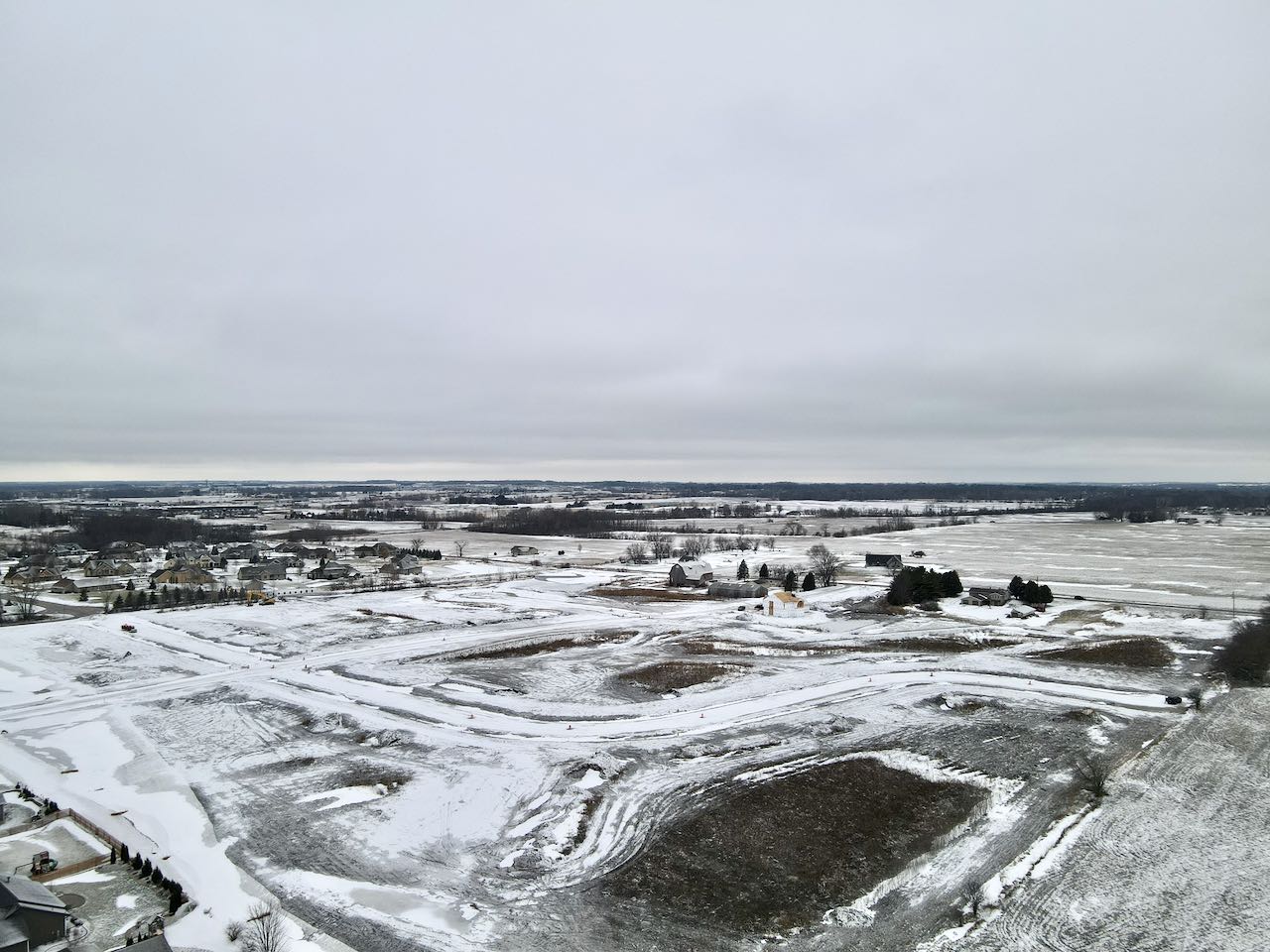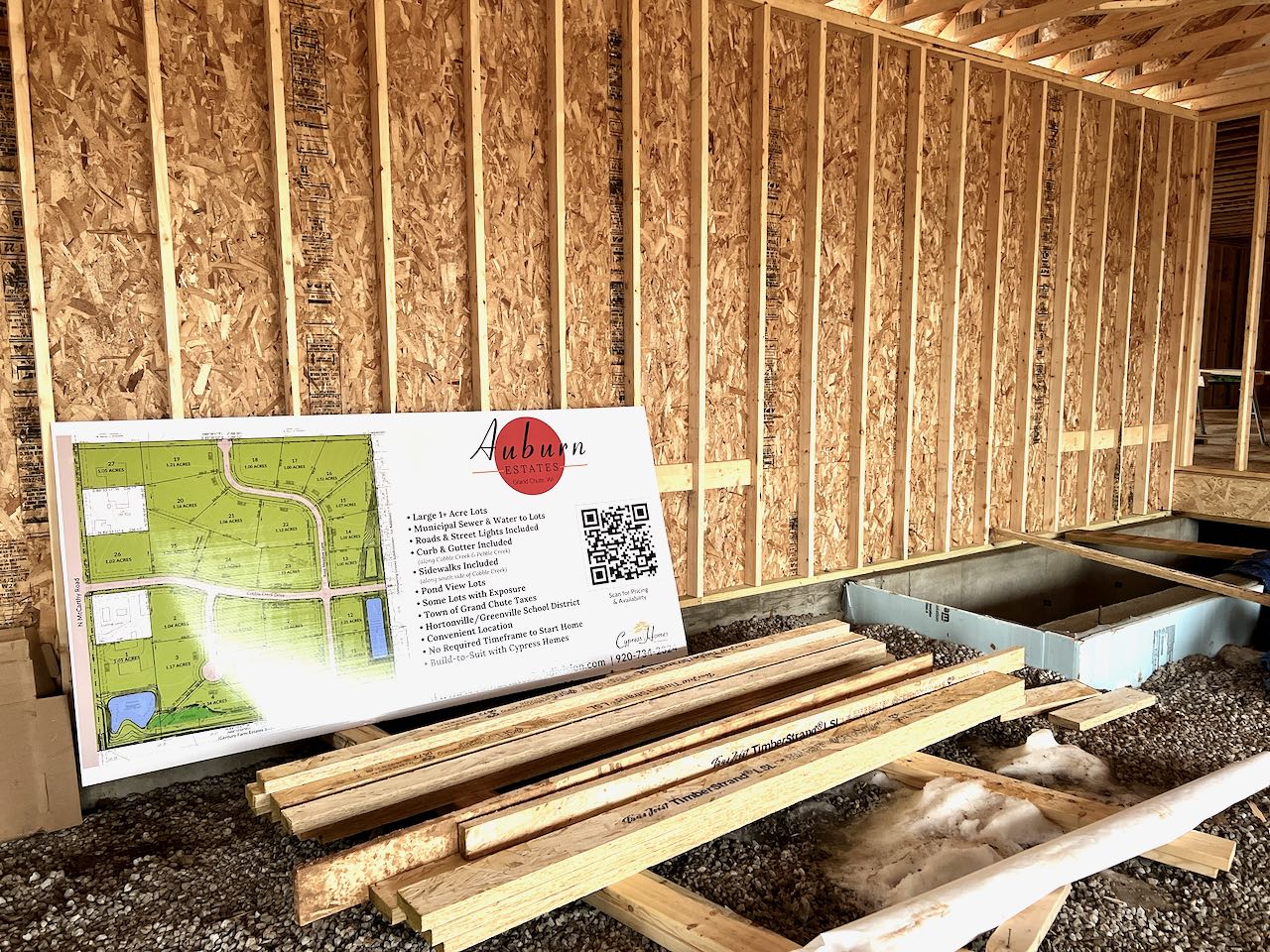 Looking for more information on this upcoming subdivision, head over to our Auburn Estates page to stay up-to-date on all the relevant information.
This post was written by Josh Sanders