Facebook Poll Winners, October-December, 2021
---
From October through December of this past year we surveyed our social media friends and followers to discover some of their favorite design styles and choices. We had some serious interaction in some of the polls, with debate on topics such as beverage center and fireplace design, faucet and study door styles, and 2-story great room fireplace ideas. We've tallied the results and are excited to share them with you. Take a look at the winners below.
FAVORITE ceiling fan
Ceiling fans and lights, components of your decorative lighting in a home, really put the finishing touches on a room. The modern and classic wood look of A here was the favorite.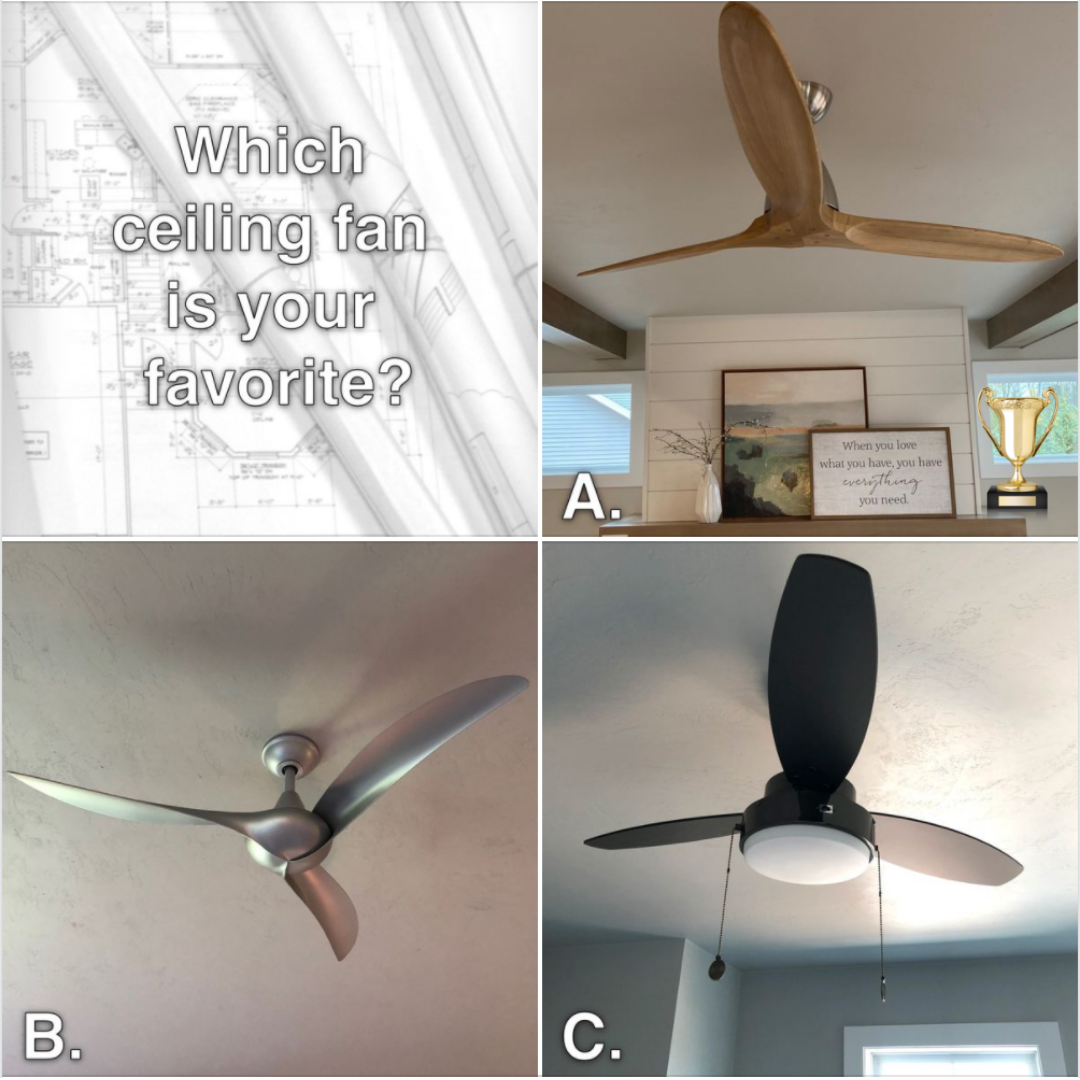 FAVORITE 2-story fireplace
This poll was one of our most engaged polls ever. 2-story great fireplaces made a huge statement in all three of these homes, though the favorite approach was that of the first choice here, A.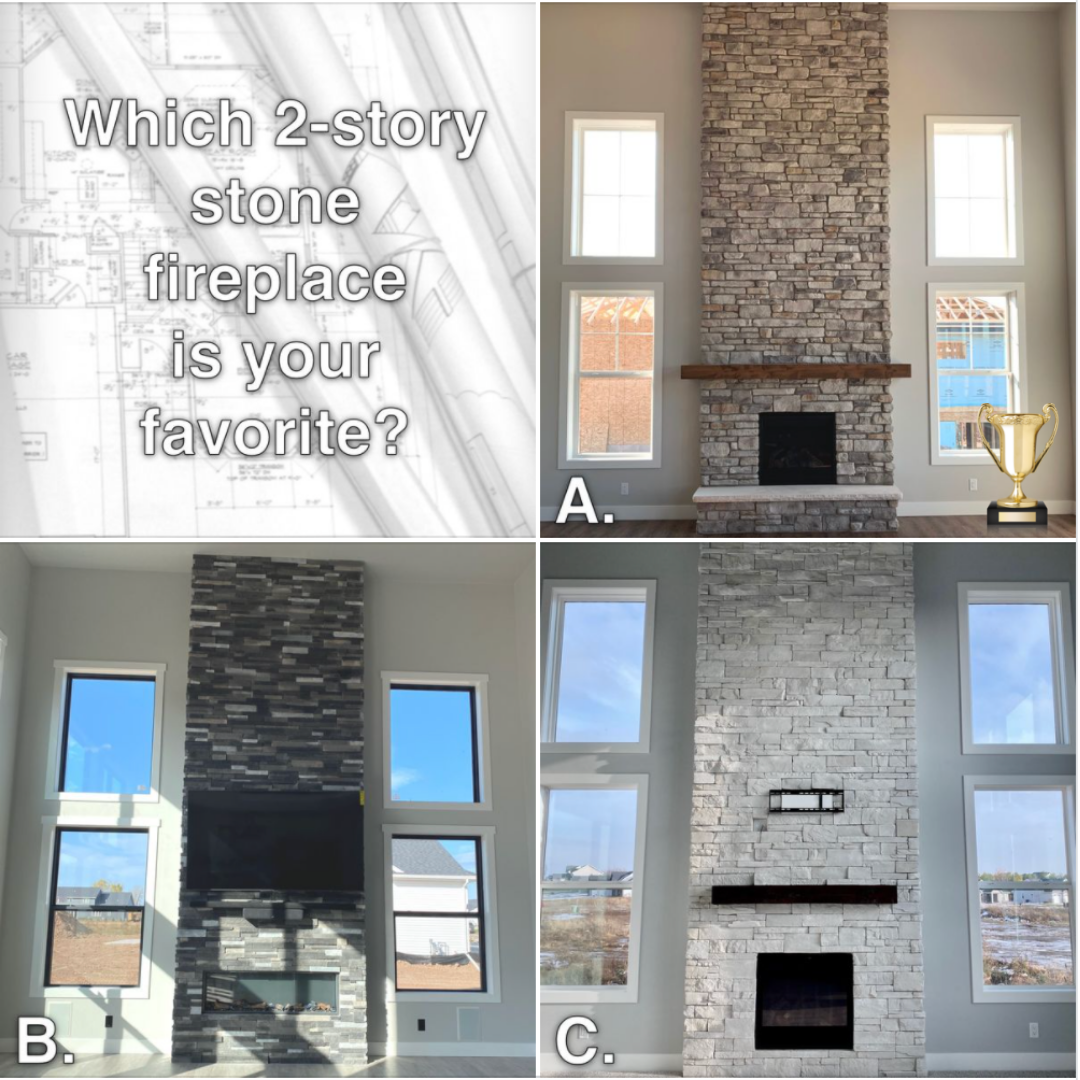 FAVORITE beverage center
These spaces are gaining more and more traction for holidays, events, and simple defined spaces for various beverages. The glass upper cabinets here won out of the three choices we had in this poll.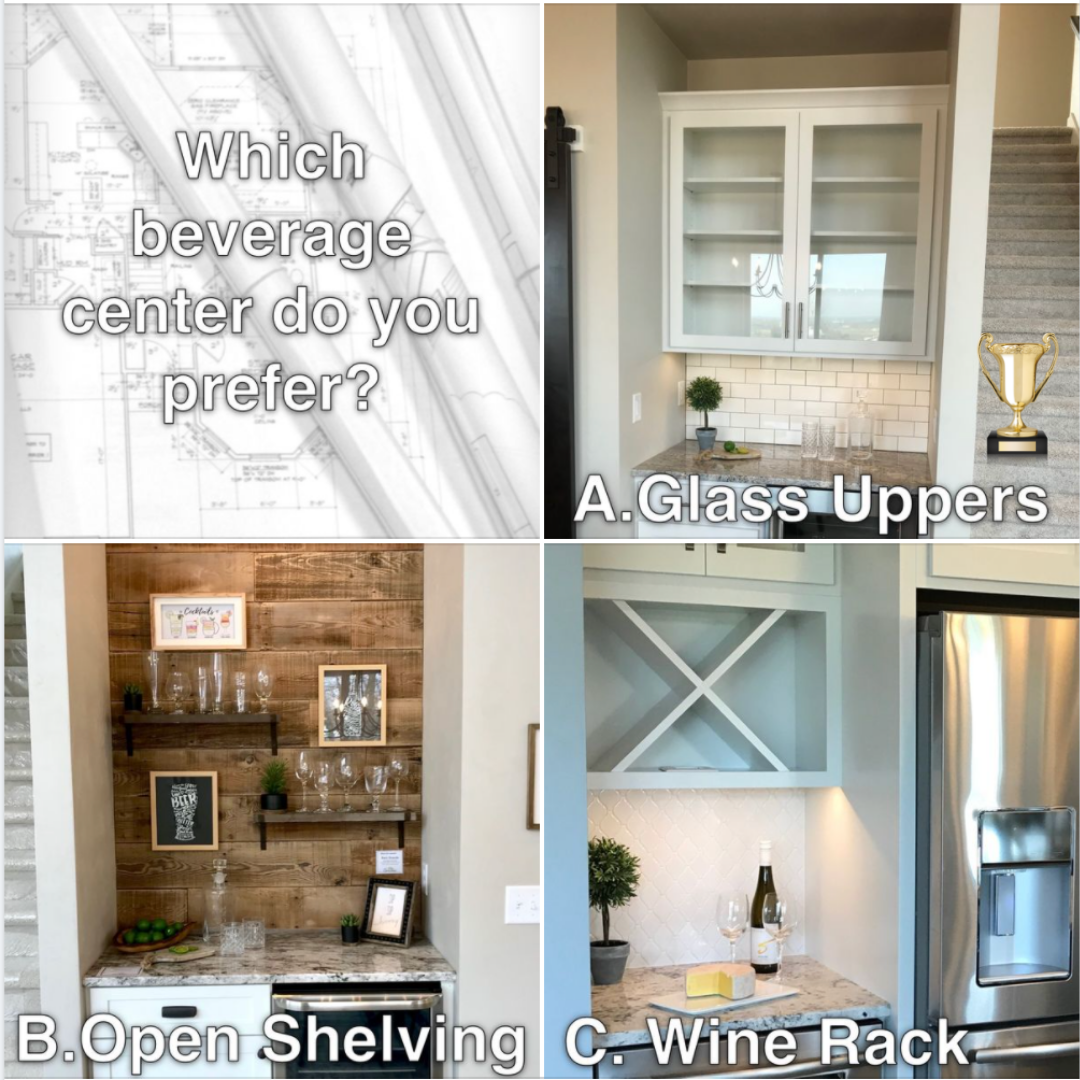 FAVORITE custom locker system
The inclusion of an impressive mudroom or cubby space is always an excellent idea, setting the tone for everyone entering into the home. Our eyes lit up at each of these designs in their own spaces, but the winner here was the divided and open locker look of B, below.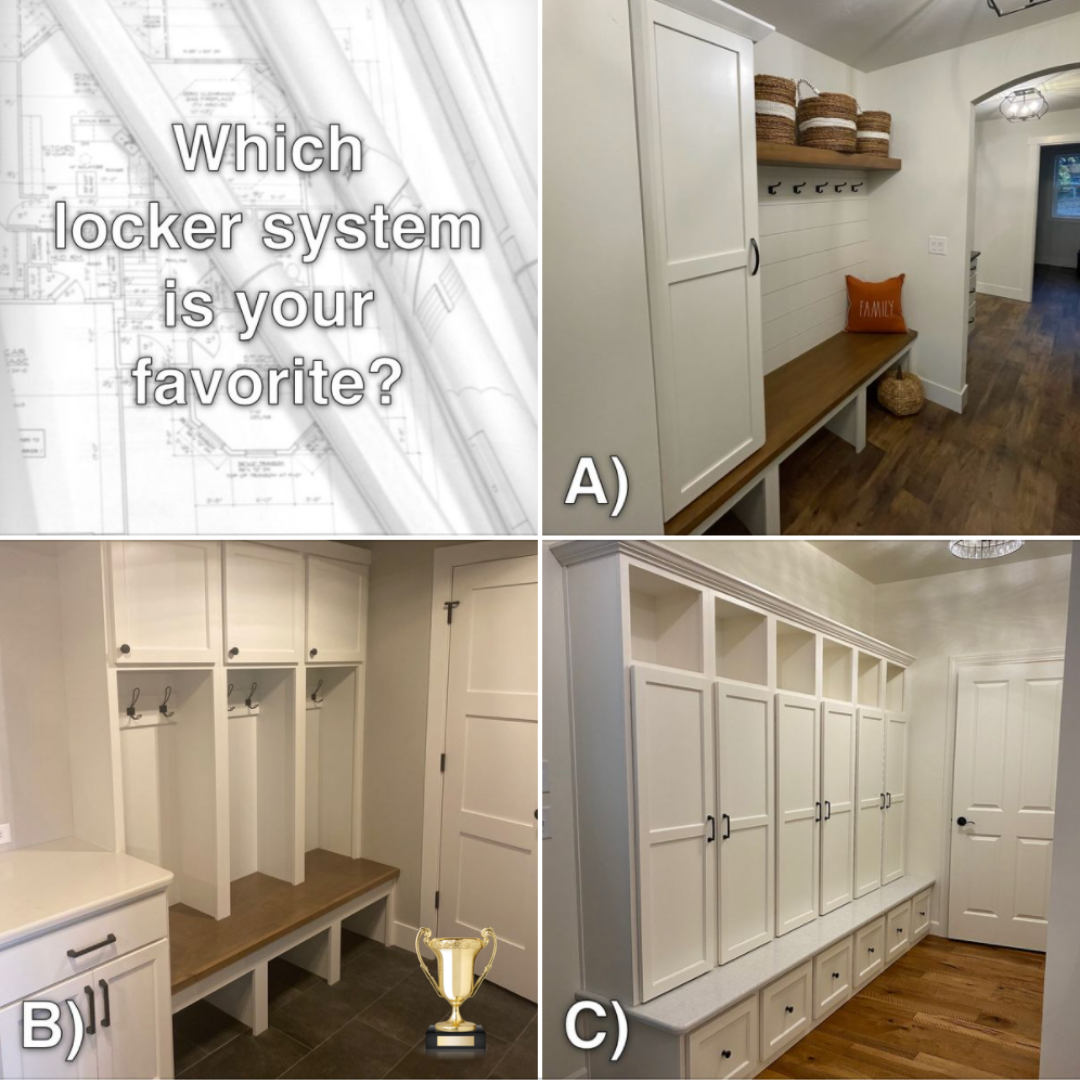 FAVORITE condo front
We love creating beautiful condo spaces for those looking to build something a little smaller, and can customize most any front to your liking. Though the favorite here was the front of our current Westridge model, we certainly have many other popular designs available within our home designs page.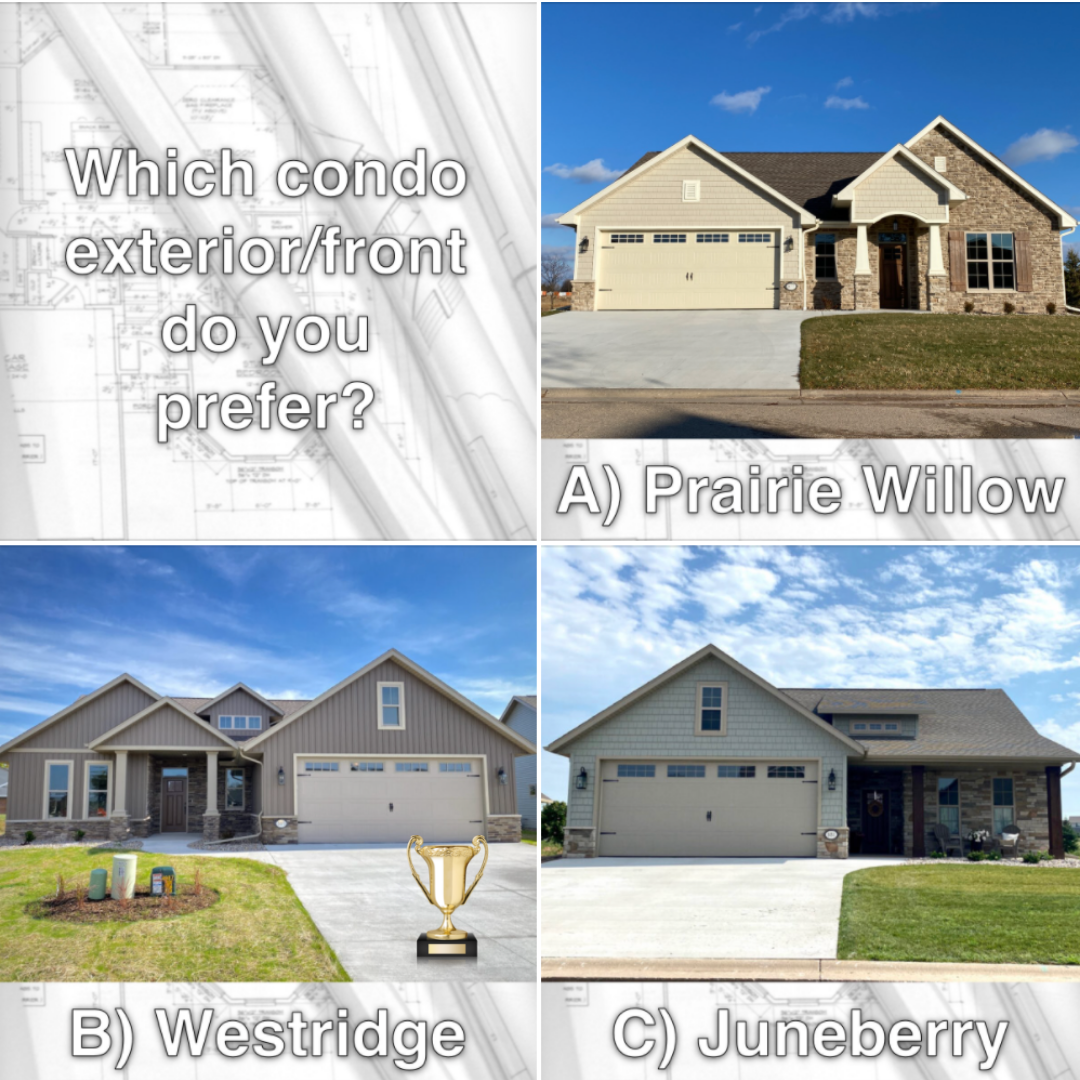 FAVORITE bathroom faucet
This choice is one many of homeowners typically encounter during their design phase. Each has their own place in different styles of bathrooms, but the favorite here was the faucet with handles set eight inches apart.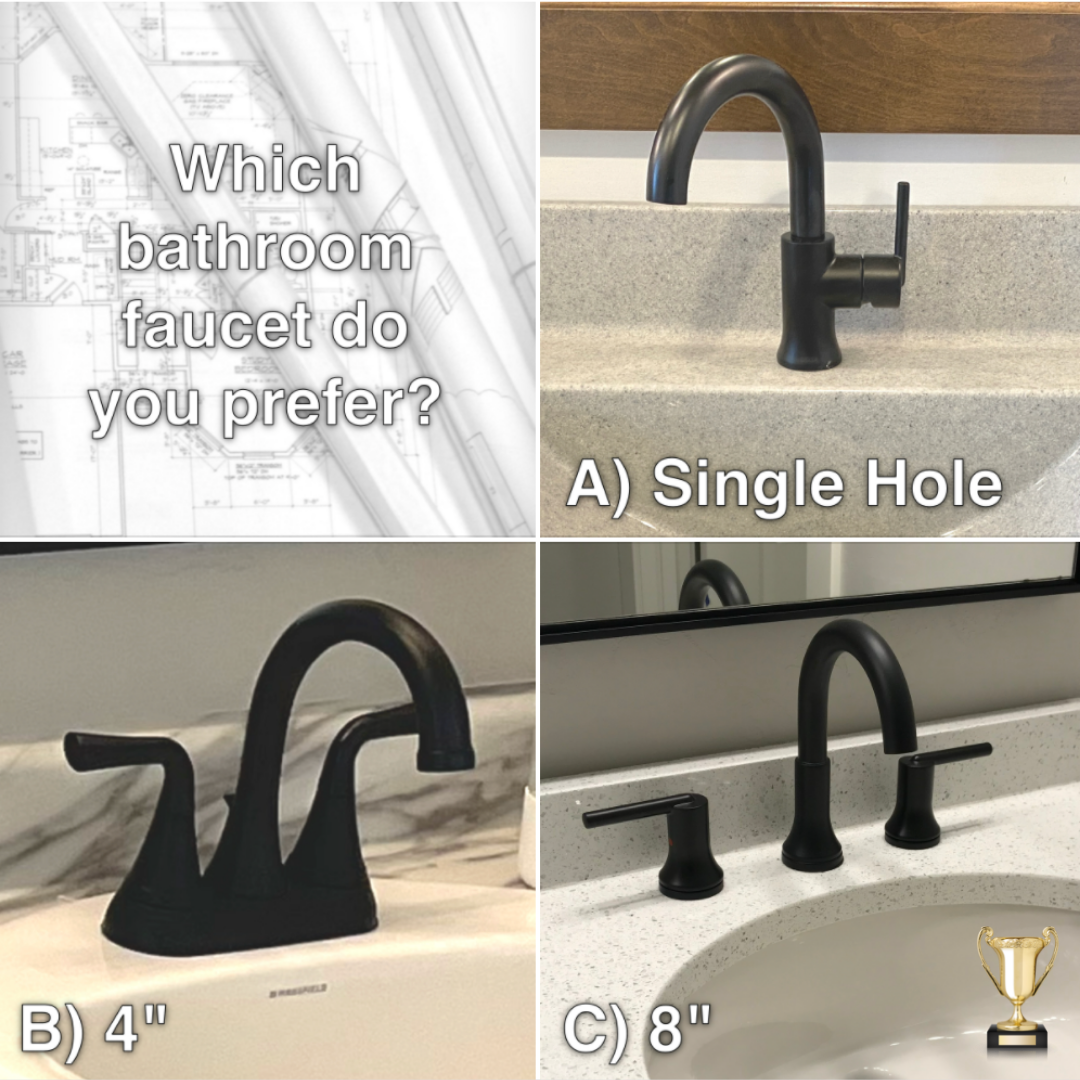 FAVORITE office door style
Pocket doors, the winner of this poll, have become a great choice for those looking to gain that privacy when needed and open up the study or space at different times.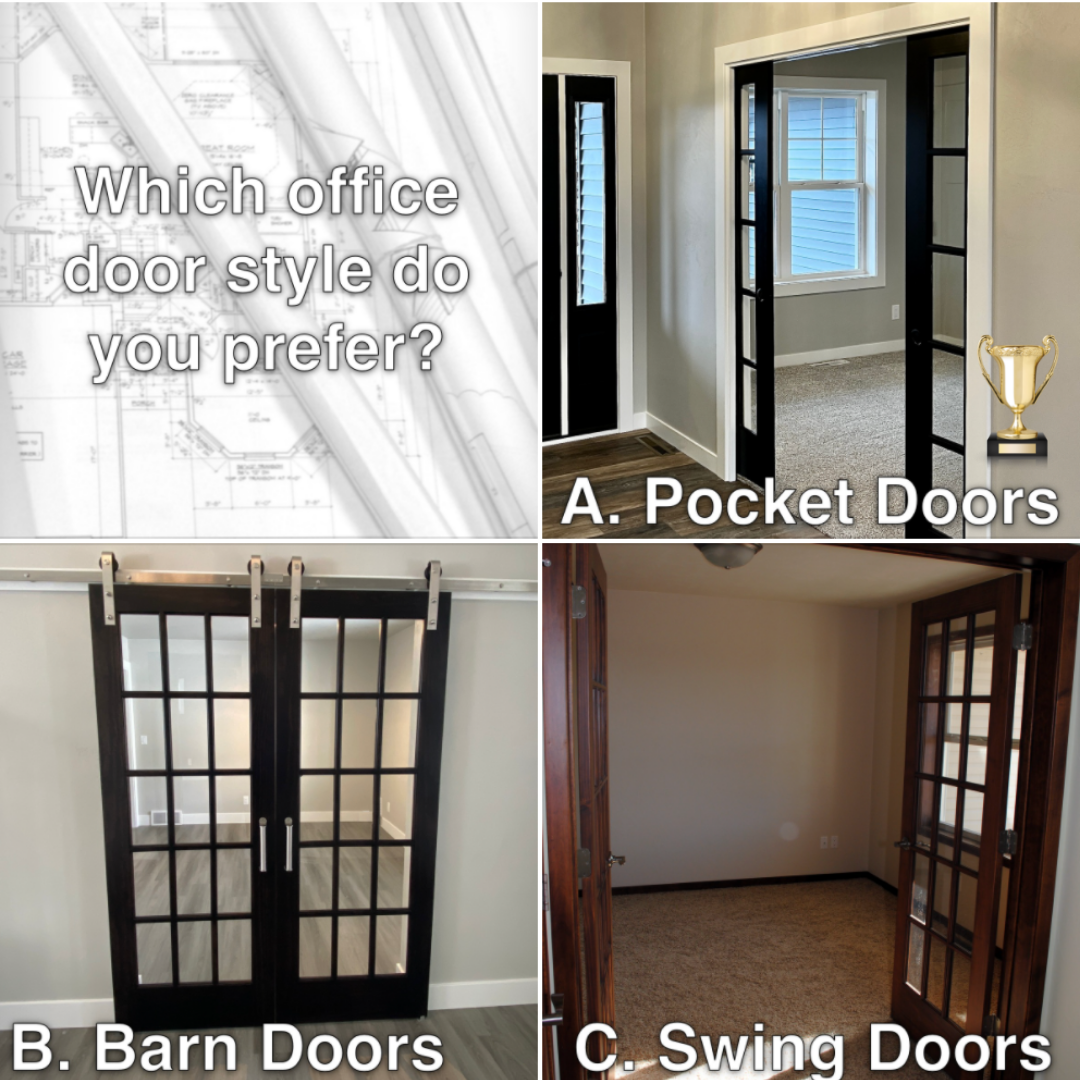 FAVORITE fireplace design
Balance won out in this fireplace poll. The combination stone and shiplap was chosen as the preferred favorite of these three different fireplaces.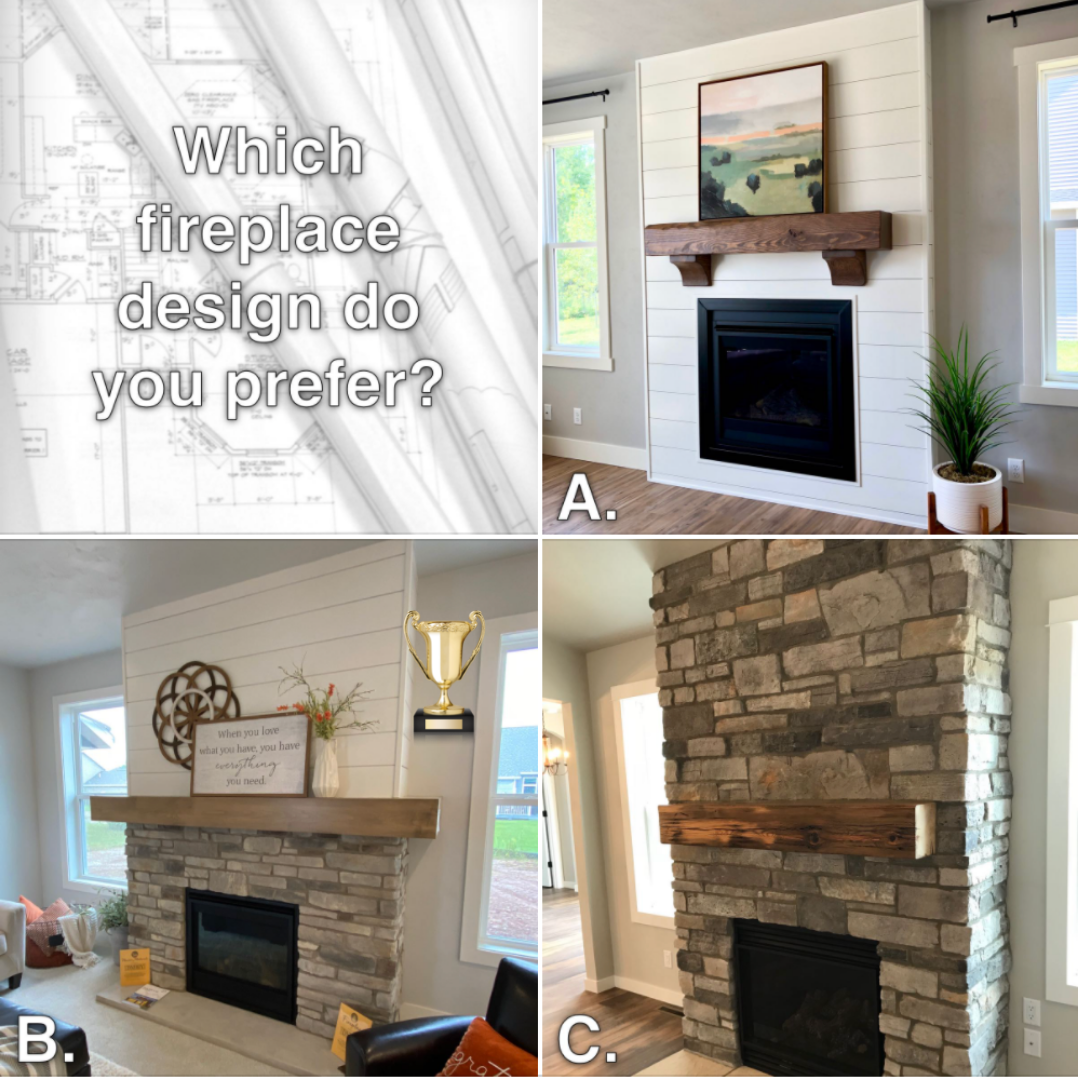 If you wish to read about previous poll winners from previous quarters, you can click below. If you're wondering how you can partake in these polls, simply head on over to our facebook page via the link below, as well as see other great content from our blueprints blog and upcoming open houses we may have coming up.
This post was written by Josh Sanders