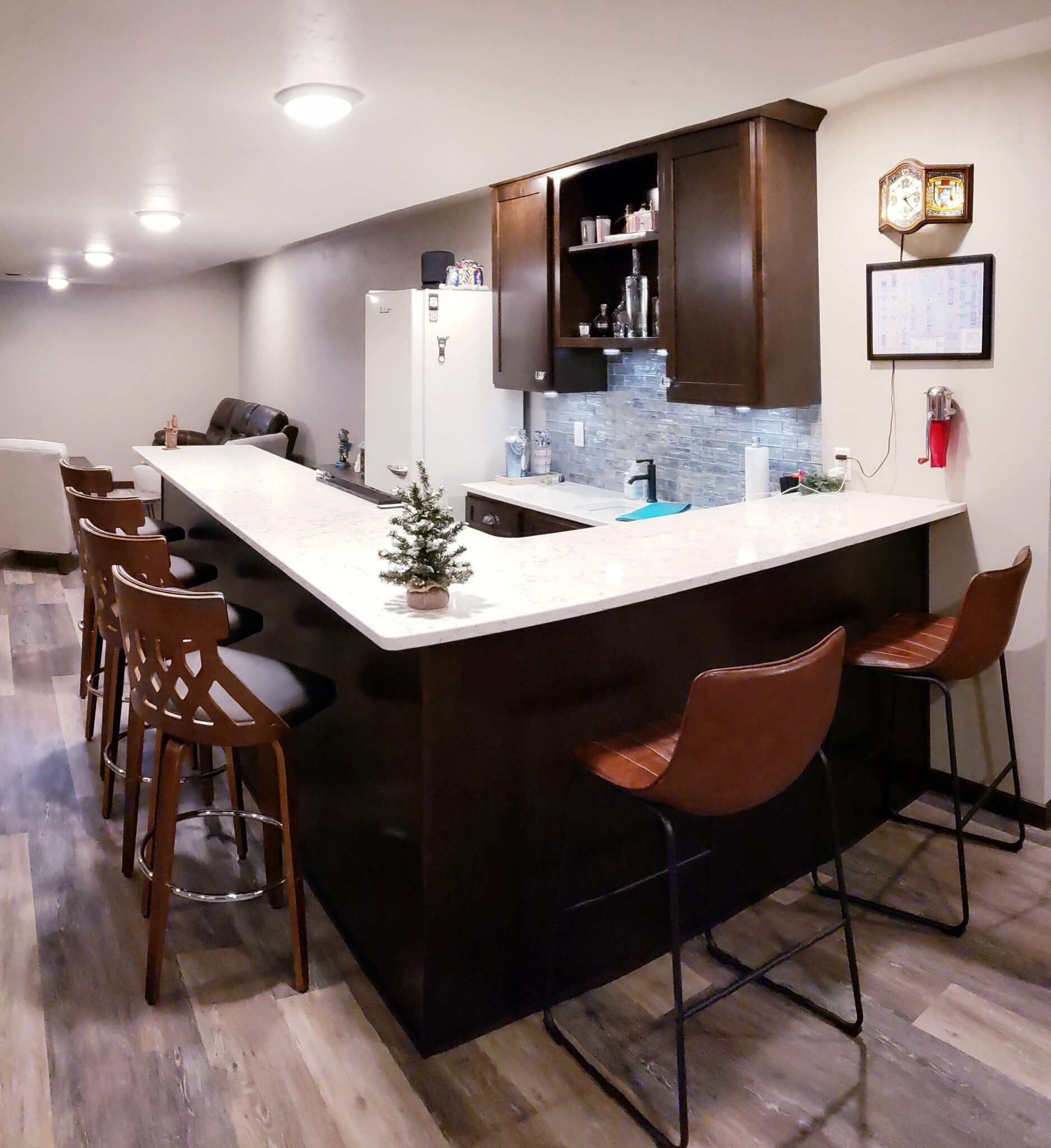 Customer Testimonial – Mel
---
Well we managed to get the basement all cleaned up and 'moved in' before Christmas and let me tell you, my family and the couple friends we've had over had nothing but wide-eyed rave reviews for Cypress on the finished product!
The hidden columns in the hallway created a fantastic natural 'Gallery Wall' for us to display Black & Whites of the basement during the build process.
PLENTY of spaces for storage throughout the basement.
That massive antique piece was purchased over a year before we got started on the basement.

It just HAPPENED to fit perfectly on that wall and makes a very cool focal point in the open area.

The bar - omg I love the bar. TONS of bar storage, too. The glass tile backsplash has an abalone look to it and is seriously a show stopper. The Tile guys did a KILLER job matching grout, since our original choice wasn't available.
That vintage craftsman medicine cabinet from my parents was fit PERFECTLY into that wall and looks awesome!
Overall, Cypress did such an awesome job on letting us use our own creative ideas and touches to create the custom space of our dreams. Cypress let us source whatever 'special purchase' things we needed from external vendors and helped us source and include things we had a hard time finding or installing. From bins & pulls in the bar, to tiles, to those awesome workshop double doors...Cypress allowed us the flexibility to include what we needed into the build process.
Thank you SO much for all your help, Greg. We really enjoyed working with you, and having this amazing finished product to call HOME. Take Care and keep in touch!
This post was written by Greg Drusch